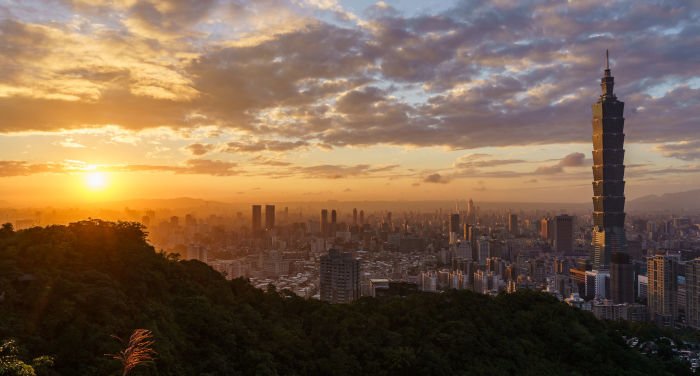 Pros of studying Chinese in Taiwan
Living costs and tuition fees are low
If you plan to study Chinese in Asia, Taiwan or mainland China will most likely be your two main options. Therefore, let me first mention that most of the comparisons in this article will be between the two.
It's rarely heard of that people go to, let's say, Singapore or Hong Kong to study Chinese. It's not strange, as the tuition fees and living costs are significantly more expensive here. And the local populations don't speak.
Taiwan has been developed for quite some time, but many faulty believes that Taiwan is more expensive than mainland China.
The truth is that since 5 years ago or so, China's major cities and many Tier 2 cities have become costly, even for many foreigners.
Sure, some living expenses are higher in Taipei compared to Shanghai, such as meat and vegetables. But, that also comes with higher food quality. Taiwan is small and much of the food needs to be imported.
With rents being more than 40% cheaper on average in Taipei compared to Shanghai, you'll save lots of money that can be used for restaurant visits, trips and other activities.
Not to forget, tuition fees are surprisingly low in Taiwan too, something we will review in greater detail later in this article.
Comfortable climate
It never becomes really cold in Taiwan and temperatures stretches between around 15 to 30 degrees Celsius, from January to December.
By comparison, if you live in Shanghai or nearby cities, you need to get used to the hot summer days where temperatures stretches well up to 35 – 40 degrees Celsius. At the same time, Winters in Shanghai are chilly, with temperatures that can drop down to 0 degrees Celsius.
The temperature variation is much bigger and foreigners often get ill with sore throats and coughs.
If you move to Northern China, like Beijing, winters will be even colder with snowfall. Summer days become hot and temperatures often reach up to 35-40 degrees Celsius.
The only real benefit of staying in Beijing from a weather point of view is that the air is dryer, which makes it feel less hot compared to the humidity in the South and on the East Coast.
With that said, even if the weather is quite comfortable in Taiwan, be sure to bring a raincoat. It's famous for having a lot of precipitation and humidity.
Also, you still have plenty of other options in mainland China, like Kunming, which is referred to as 'the City of Eternal Spring'.
The food is great
Plenty of people visit Taiwan just for the sake of eating. It's famous for its tasty and cheap street food, you'll even find many Taiwanese restaurants in mainland China.
Some of the most popular dishes include beef noodles, fried chicken, oyster omelet, pancakes with filling, braised pork, and steamed bread sandwiches.
If you've been to Asia, you've probably seen all the bubble tea shops that can be found literally everywhere.
People in places like Shanghai, Saigon and Bangkok pay high prices and queue for a very long time, just to get hold of a cup of Taiwanese milk tea.
Friendly people
Another benefit of moving to Taiwan is that the people are friendly towards foreigners. Especially, but not necessarily, if you can speak mandarin.
The Taiwanese have been exposed to foreigners and other cultures for decades and they welcome you with open arms.
You'll find numerous threads and articles online that explain or even question why the Taiwanese are so friendly. Some even claim that they are the friendliest people on earth.
Not only are they generous, but also helping, take care of their families, elders and their society.
Cons of studying Chinese in Taiwan
Traditional Chinese characters and no pinyin
If you're not familiar with the Chinese language, the mainland Chinese use simplified Chinese characters called Jian Ti Zi (简体字).
The Taiwanese, on the other hand, use traditional characters called Fan Ti Zi (繁体字).
Mao Zedong introduced simplified characters for a reason on the mainland – the characters are significantly easier to learn and to remember.
In 1979, they also introduced a standard for romanizing Mandarin Chinese in mainland China, the so called Hanyu Pinyin. With this new system, each Chinese character can be read with letters and you can see the tones above each letter.
For example, 我爱你,which means "I love you", will simply be shown as: Wǒ ài nǐ.
With the simplified Chinese characters and Hanyu Pinyin, you'll learn Chinese significantly faster.
Some people still favor the traditional characters. They say that it might take some more time to learn them in the beginning, but you'll be able to read both simplified and traditional characters later.
However, I still believe it's better to devote more time to speaking and listening. It's more important for your daily communications than to learn how to read and write traditional characters.
Stagnant salaries and less job opportunities
I added this section if you plan to work in Taiwan at a later stage. Many find this important, might you want to move to Taiwan permanently.
Let's do a brief review of Taiwan's economic development.
Taiwan, Hong Kong, Singapore and South Korea all saw a great growth in the 70's to the 90's. That's a reason why they deservedly got called the Four Asian Tigers.
In fact, these countries were the first newly industrialized countries in Asia at the time.
Taiwan seems to be doing really well, at least it should do on paper. It has an established manufacturing industry and it's easy to do business and to settle permanently.
Yet, the price to income ratio in Taiwan is quite far out in the blue.
As of 2016, the average salary was 1,500 US dollars a month, a reason why Taiwan suffers from "Brain Drain". This is a term used in countries where a big part of the young population moves overseas to find better job opportunities.
More and more see mainland China as a better option, where salaries continue to increase and where you can look for job opportunities in any kinds of industries.
Other countries that young Taiwanese tend to move to include Australia, Japan, the US and Singapore.
Not to forget, real estate is some of the most expensive in Taiwan too, at least compared to how much they earn.
Nowadays, the property price to income ratio is even higher than Sydney, New York and London, just to mention a few places.
Private schools in Taiwan
Note: Although we only accept schools that have a good reputation, this list of private schools is a sponsored listing:
LTL Mandarin School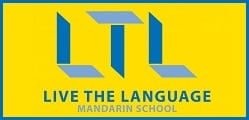 LTL Mandarin School is a Chinese school for foreigners, with schools in Beijing, Shanghai, Chengde, Taipei, Beihai and now Xi'an. LTL was created to ensure students a completely immersive experience into the Chinese language and culture. With a wide range of study programs, the school offers each student the opportunity to achieve their goals through lessons in small groups, individual, business Chinese lessons, internships, school trips, high school programs, preparation courses for HSK and more. LTL is also one of the centers authorized by HSK and monthly offers the possibility to take the exams from the 1st to the 6th level.
The best universities for studying Chinese in Taiwan
National Taiwan University (NTU)
Founded during the Japanese rule in 1928, National Taiwan University is located in Taipei and one of the oldest and the most prestigious school in Taiwan.
Having around 32,000 students, it's famous for its beautiful architecture, high-quality education and collaboration with other top schools.
In 2018, the QS World University Rankings placed NTU at 72nd worldwide and 25th in Asia.
The school offers programs in all kinds of subjects, including Science, Medicine, Engineering, Law, Economics and Agriculture.
On top of that, you can also enroll in its Chinese language program.
The Chinese language program is divided into four seasons:
Spring: Early March ~ End of May
Summer: Early June ~ End of August
Fall: Early September ~ End of November
Winter: Early December ~ End of February
Application deadlines vary, but are around one month before classes start.
There are 3 classes per day (50-minutes each and with a 10-minute break), from Monday to Friday, 15 hours per week.
The tuition fee is NTD 40,000 (1,270 US dollars) per season, with a lower rate for the Winter season at NTD 34,100 (1,085 US dollars).
You also need to pay an application fee of NTD 1,500 (48 US dollars).
National Taiwan Normal University (NTNU)
National Taiwan Normal University (NTNU) is a bit older than NTU and was founded in Taipei in 1922. It currently has around 16,000 students, so it's half the size of NTU.
As of 2018, QS World University Rankings placed NTNU on a 6th spot overall in Taiwan.
The university has 10 colleges, namely: Arts, Education, International Studies & Social Sciences, Liberal Arts, Management, Music, Science, Sports & Recreation, and Technology & Engineering.
Interestingly, NTNU is mostly known for its Mandarin Training Center (MTC) internationally. The program was founded as early as 1956 with a sole purpose to teach foreigners Mandarin.
The same as it goes with NTU, you can study Chinese during four different seasons:
Spring: Early March ~ End of May
Summer: Early June ~ End of August
Fall: Early September ~ End of November
Winter: Early December ~ End of February
You also have the option to attend classes with fewer students, which can increase your focus and give you more attention from the teachers.
The classes are as follows:
Regular class (A)
10 hours language class + 5 hours supplementary class / week
Amount of students: 6-10
Fee: NTD 26,400
Regular class (B)
15 hours language class + 5 hours supplementary class / week
Amount of students: 13-20
Fee: NTD 21,600
Intensive class (A)
15 hours language class / week
Amount of students: 6-9
Fee: NTD 36,000
Intensive class (B)
15 hours language class / week
Amount of students: 13-20
Fee: NTD 28,800
The application deadline is around 6 weeks before each season starts.
National Taichung University of Education (NTCU)
National Taichung University of Education (NTCU) was founded in 1923 and is located in Taichung. I decided to include NTCU, to include some more options in addition to Taipei.
Having a bit more than 5,000 students, NCHU has four different colleges:
Education
Humanities
Science
Management
Since 2008, foreign students have been able to enroll in its Chinese language program, via its Chinese Language Center (CLC).
If you want to study Chinese at CLC, their so called quarter program will probably be most interesting.
The quarter program includes 180 hours of teaching, 3 hours per day, from Monday to Friday. The program is included into four seasons as follows:
Spring: Late February – May
Summer: June – August
Fall: Early September – November
Winter: December – February
The classes has 5 – 12 students and the tuition fee is NTD 25,200 (800 US dollars).
National Sun Yat-Sen University (NYUSU)
National Sun Yat-Sen University was founded in 1924 and is located in the city of Kaohsiung, the second biggest city in Taiwan. The university has a bit more than 9,000 students.
In comparison to Taipei, which is located in the north, Kaohsiung is located on the south point of Taiwan and cheaper. The city attracts plenty of foreign students and its universities has many collaborations with overseas colleges.
NYUSU is currently one of Taiwan's most important research institutions and has 6 colleges: Liberal Arts, Sciences, Engineering, Management, Marine Sciences, and Social Sciences.
It also offers Chinese language programs that commence over five different time periods:
First: Mar. 7 ~ May 29
Second: Jun. 10 ~ Aug. 23
Third: Sep. 9 ~ Nov. 27
Fourth: Dec.4 ~ Feb.26
Summer Session: Jul. 1 ~ Aug
To check the application deadlines, I recommend that you visit the website directly (see link above).
You'll study 15 hours a week for each, except for the summer session where it's a bit more intense with 25 hours a week.
New full time students pay a fee of NTD 29,700 (945 US dollars) for standard classes, while former students get a slight discount.
You also have the option to opt-in for part time studies, where you study 6 or 9 hours a week.
Get a free quote to study Chinese in Taipei
Do you want to study Mandarin in Taipei? Request a free quotation using the form below.
We will send your request to up to five reputable schools that offer courses in Taipei.
Photo Credits:

Taipei by Heikki Holstila