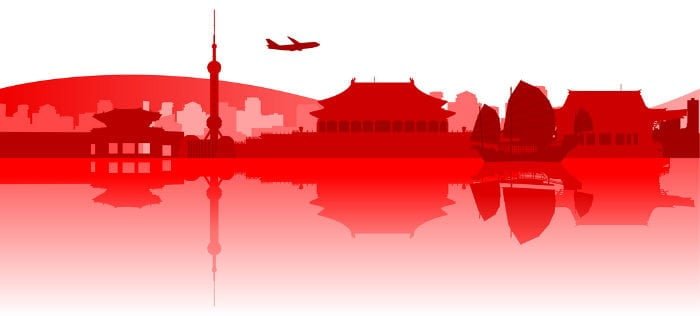 In this article I will explain the main reasons to choose to do an internship in China (instead of the United States, for example) and the primary options for those thinking about doing an internship in China (mainly scholarships and agencies). Moreover, I will list the principal requirements of an honest and capable agency. First, however, I would like to tell you about my experience!
Working in China: My experience
When, in 2009, I turned down three permanent job offers—the first from a well-known multinational company and the other two from universities—in order to have an adventure in China by means of a scholarship that didn't guarantee me even a scrap of a retirement contribution, the majority of my colleagues openly declared me as being insane.
I already thought I had made the right choice back in 2009, but the final confirmation came in September 2011, when I was invited to hold a seminar at the Universidad Javeriana of Bogota, Columbia. On the first day of the conference, the chancellor invited the organizers and speakers to dinner. It mainly consisted of internationally famous professors that had worked in universities for over thirty years, published books, and started businesses with immense potential.
Being 29 years old at the time, I was a bit of a crasher, as I was invited more for being friends with the conference chairman than for professional merit. I didn't expect any attention. Rather, to be honest I was a little "intimidated" by such a formal occasion.
And then something happened that you wouldn't expect. As the waiter was serving the second dish—a soup containing seven different types of potatoes (don't ask me what the difference is because I don't know)—the chancellor looked at me and said:
"Usted habla Español?" Do you speak Spanish?
"Sì." Yes.
"Y trabaja en China, verdad?" And you work in China, right?
"Good," the chancellor said, "because we need more people like you. We need a bridge that connects us to China, someone that can understand both their culture and ours."
This started a huge discussion on China that lasted the entire dinner, ticking off more than one great professor.
What is the benefit of an internship in China?
It depends! If you go to China to finish your internship without learning a word of Chinese, without making any contacts that can be useful in the future, and without making an excellent impression on who will decide to hire you or not—your supervisor at your company as an example—then there's no benefit at all. You might as well take a vacation to Ibiza.
If instead, you take full advantage of the occasion, get yourself hired (after all, that should be the point of your internship) and manage to stay in China long enough to learn the language, understand how the system works, and therefore be able to offer an added value to a western company that has interests in Asia or a Chinese company with interests in the west) then many doors will open in your career, both if you wish to stay in Asia or if you want to return to work in Europe.
Let's be honest, the problem isn't a lack of work, but rather the fact that the job market has become more competitive. These days having a degree and knowing how to speak English doesn't impress anyone. It's a necessary requirement but not enough.
What do you know how to do? What added value can you offer my company? Why should I hire you and not one of the other 312 candidates that have a degree, speak English, and were on foreign exchange in France or Germany just like you?
The advantage of gaining experience in China—as opposed to the United States or Australia, for example—is that China is an extremely complex market that is above all difficult to understand for western companies. And those individuals that have professional qualifications that go beyond "knowing Chinese" and at the same time are capable of understanding both realities (east and west) are rare commodities. As a result, they are also the most sought-after.
Here's an example of why many western companies struggle to have success in China and are therefore on the lookout for those able to understand the Middle Kingdom: In the west, advertisements that have greater success are those that emphasize the benefits to the individual (that is, those that respond to the question "What's in it for me?"). Conversely, in eastern Asia the best approach—and in fact, the most used—is that of emphasizing the benefits to others (that is, the ad has to respond to the question "In what way can this product/service help me better my relationship with my family, my friends or workmates?").
The reasons behind this difference are in the underlying socio-economic issues of China and ancient Europe, and the resulting evolution of two schools of thought, that of Aristotle and the Taoist/Confucianist mindset which are diametrically opposed. If you'd like a deeper look at the matter I recommend you read "The Geography of Thoughts," an excellent book on the subject.
The fact that China is such a difficult market to decipher becomes an advantage to whoever manages to understand it.
How to find an internship in China?
In my opinion, you've got three options. The first is finding a paid internship (perhaps through a European scholarship such as Erasmus Mundus or a regional notice such as the old Master & Black of the Sardegna Region); the second is doing it on your own (that is, personally contacting companies or universities); the third is using an agency to find you a company — or university — that will arrange your internship.
Option A: Win a scholarship
The pros of the first option are obvious: you're paid to gain experience that, if you've managed to read up to here, you'll find useful for your career. The cons are just as obvious: finding a scholarship isn't easy. Moreover, much depends on your experience.
Personally, it took me almost a year to find a scholarship in Asia (I began looking in the summer of 2009 and I arrived in China May 31st, 2010). Moreover, I had to present a ten-page research project and submit to an interview in Brussels. That said, it was for an academic scholarship and not an internship with a company.
I'm not trying to discourage you. Finding a scholarship is certainly possible. Many youths have already come to China at 16 years old, others come before graduating or just after. In addition, some agencies offer scholarships sponsored by firms or regional boards.
Then there are the European scholarships, such as the Erasmus Mundus or the Marie Curie (more for those who wish to have a Masters or doctorate in research rather than an internship in a company to tell the truth).
In short, the opportunities to move to Asia on a scholarship do exist, but they require a lot of work, foresight (we're talking in times longer than a year to win a scholarship), and a good curriculum vitae (résumé'). Moreover, the majority of the opportunities are for "study" and not an internship in a company.
If you're thinking about going in one to two years, I recommend you start exploring the matter immediately!
Option B: Do it on your own
The benefit is that you don't have to pay an agency and, in some cases, you might even find someone who will pay you. But in this case, I won't speak of an "internship" since technically they're taking you on short-term. The downside is that finding work in China is not at all easy (at least if you don't want to teach English or are extremely qualified).
Option C: Use an agency
Using an agency you'll find yourself in a completely opposite situation than Option A. The downside is that you have to pay out of pocket: 100-500 Euro just to research an internship and get an invitation letter for obtaining a visa, and up to 2,000-4,000 Euro for an "all-inclusive" service that includes researching the internship, room and board, a Chinese language course, networking, and so on.
The benefit is, if you choose a good agency, you won't have to wait months to leave nor exhaust yourself looking for a company that works for you: the better agencies are in contact with thousands of firms and won't have a problem finding one that fits.
In addition, medium to high range packages are designed to minimize "culture shock" –by means of airport pickup, help in finding lodging, initiation courses for both Chinese language and culture, organized events with other youths with internships in China, et cetera—and are best suited for the less adventurous.
Recently I happened to read a discussion on a forum about an article in the Evening Courier about paying for internships: the general consensus was that the idea of paying for an internship is shocking. Though I consider myself to be a pragmatic person, I don't see anything wrong with it.
It would be considered a "premium" service, just like organized tours, five-star hotels, first-class flights, or commercial intermediaries (for those whole deal with importing/exporting).
Beware of scams!
Work—when stripped of its social-political connotations so loved by the media—represents one of three basic needs for human beings (the other two are sex—that is the Darwinian instinct to pass on our genetic code—and health—which is purely our survival instinct).
No, I'm not going off subject. The fact that it has to do with a basic human need leaves us vulnerable. Because when we're sick, haven't dated a woman in five years, or find ourselves without work, we're inclined to believe anything that might rekindle our hope.
This means that scam-artists have easy prey: "Click here to lose 7 Kg in 7 days," "The 5 Secrets to Win Back Your Ex-Girlfriend," "1,000 Euro a Month in Three Easy Steps." Have you ever seen an ad like that? Good—me too.
That is why you need to be careful when choosing an agency you can trust: this is a sector where lots of scam-artists hang out.
Since I started this web site I've received dozens of emails and comments a day, and after travel, the most popular subject is searching for work. I've heard a ton of them: agencies that ask you to send money exclusively to an off-shore account or by Western Union (an untraceable transaction—say goodbye to your money!), agencies that ask you to send your passport to China to get a visa (this one is fantastic—my theory is that they resell the passports to illegal immigrants in war-torn countries), agencies that promise you a permanent position but only offer you a tourist visa good for three months (besides working illegally and risking a fine of several thousands of Euros, after three months you too become an illegal immigrant since beginning in July 2013, renewing a tourist visa is more complicated than climbing Mt. Everest barefoot), agencies that ask for money then disappear—and I close here—agencies that require payment to get you a non-binding job interview (unacceptable, first you should get the interview, and if you get hired for the internship or job, then they receive a commission)
How to choose an honest and capable agency?
Here's my advice:
Make sure you're able to pay through a bank credit transfer or Paypal. Regarding a credit transfer, make sure the beneficiary is that of the company that runs the agency. As far as Paypal goes, ask for an invoice BEFORE paying (it is possible, if they say they won't—run!) and make sure the recipient of the funds is the same company that runs the agency.
Make sure you're dealing with a Limited Company and not with Mr. Wei Chen, Mr. Pang Zhou, or Mr. Furio Fu (fictional names).
Take a look at the agency's web site. Does it seem serious and up to date? Is the name of the company that runs the website visible (usually this is found in the footer and/or About Us page)? Does the site contain a page where newspapers or websites that have mentioned the agency are listed? Does the site have a page that quotes reviews from those that have done an internship through them in the past (with name, surname, and if possible, a photo of the person who has given the review)?
Does the agency require you to pay right away or submit you to an interview in English? Because if you speak neither English nor Chinese, the best you can do in China is visit the Great Wall and no serious agency would consider your candidacy.
Moreover, before accepting you as a client, the agency should verify your professional credentials. Let me explain: If you want to do an internship in a financial firm with headquarters in Pudong, at the very least you should be majoring in economics. If you've been studying physiotherapy, the agency should turn you down.
Is it possible to contact one of the young ones who have already done an internship through the agency? If so, contact them and ask them how they found it. Sending an email would be less invasive than a telephone call.
Does the agency promise you a work visa (or business or student visa according to where you'll do your internship) or try to convince you to come to China on a tourist visa? As I already mentioned, working in China on a tourist visa is illegal and risks a fine and deportation (at your own cost).
None of the suggestions I've given will allow you to establish with certainty the level of honesty or ability of a given agency; but I'm sure you'll agree that if an agency lives up to all the requirements I've listed here, you should be in good hands.
Frequently asked questions
Can I apply for an internship if I don't know any Chinese?
Yes, although the company will take your knowledge of the language into account. In general, many agencies have programs to learn Mandarin from zero or to improve your level, which you can attend while doing an internship in China.
How much should I budget for daily life in China?
It depends on the city where you're going to work. The cost of living is much higher in large cities such as Shanghai or Beijing. It will also depend on your lifestyle, your leisure budget and many other factors. You can
check out our article
on the cost of living in China by city.
What cities in China are internships the most common in?
Internships are common in the majority of Tier 1 and Tier 2 cities, among which the following are noteworthy: Beijing, Shanghai, Shenzhen, Chengdu, Dalian, Qingdao, Hong Kong, Xi'An, Nanjing and Hangzhou.
What kind of visa do I need for an internship in China?
In China, a visa for internships does not exist, and agencies normally offer you a business or M-type visa, or a student or X-type visa if they have an agreement with a university or educational center. While sometimes for short stays, they will pressure you to apply for a tourist visa, it's better to avoid this due to the legal consequences that this may imply.
What are the best industries for an internship in China?
China has fantastic internship sectors due to the unique opportunities that they offer, such as engineering, IT, marketing, the hotel and restaurant industry, finance and accounting, international commerce, entrepreneurship, logistics, legal associations, international development and business consulting.
Are you interested in an Internship in China?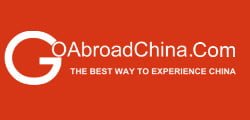 Go Abroad China is an established and leading program provider of Internship in China and Learn Chinese in China. Their programs are open for year-round application and highly customized as per participants' needs and budgets.
Partnering with more than 1,000 reputable multinational and local companies across China, Go Abroad China secures over 2,000 internship positions for its participants in 20+ main sectors. Since 2003, more than 4,000 ambitious and motivated college students, recent graduates, and early career-changers from over 80 countries have gained professional and interpersonal skills, insights of the career, and the global networking that kept them ahead in the job market and boosted their career prospects.
To help passionate but confused participants through the challenging and rewarding life in China, Go Abroad China provides the visa assistance, accommodation, air pickup, local orientation, Chinese language lessons, weekend activities, 24/7 customer support and more.
Fill in the form below and get in touch with Go Abroad China to request a free quotation for an internship in China. They will get back to you by email as soon as possible.