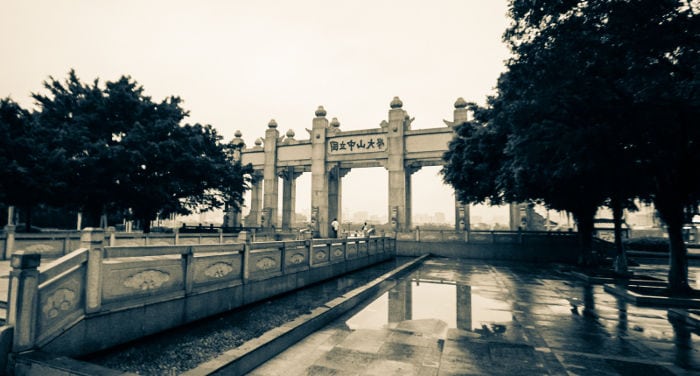 Before you begin
Either if you live in Guangzhou and want to study Chinese or you're thinking about moving to Guangzhou to study Chinese, this article will help you before making a decision.
This article's goal is to introduce the best public and private educational establishments for studying Chinese in Guangzhou. In addition, we will go over the pros and cons of studying Chinese in Guangzhou.
If you're interested in a more general overview of studying Chinese in China, you can read this article.
Click here to get up to 5 free quotations to study Chinese in Guangzhou!
Study Chinese in Guangzhou – Index
Pros of studying Chinese in Guangzhou
Guangzhou is one of the main economic drivers of the country: For students for whom studying Chinese is only the first step towards future jobs or businesses, without a doubt, Guangzhou is a place to keep in mind. Guangzhou was one of the first Chinese cities to open up to global trade, and it currently still has a significant volume of import and export businesses. If you're interested in working in international trade, Guangzhou offers countless opportunities.
International city: Guangzhou has a significant community of ex-pats. In addition, it's a city that has always had strong ties with the West. Because of that, living in Guangzhou can be quite easy for a Westerner, as you will find many of the services that you're used to.
Relatively pleasant climate: Without a doubt, Guangzhou has a climate that's a bit more pleasant than cities more to the north. Even so, in terms of climate, cities in the west such as Kunming are much more pleasant. Even though winters tend to be quite mild and pleasant, summers can be asphyxiating and very rainy.
Cons of studying Chinese in Guangzhou
Mandarin is not widely used in Guangzhou: If your only goal is to learn Mandarin, Guangzhou is most likely one of the worst places to go. In Guangzhou, almost everybody speaks Cantonese and is proud of doing so. In addition, when the local population does speak Mandarin, they tend to have a strong accent that can be hard to understand for a non-native speaker. Obviously, if you want to learn Cantonese, it's one of the best places to go and you'll win the respect of lots of people.
High cost of living: Guangzhou is without a doubt one of the most expensive cities in China for living. If you're learning Chinese on a tight budget, you might be better off looking for other destinations. In China, there are second and third tier cities that are a lot cheaper, with strong growth and which offer equivalent or even better job opportunities than Guangzhou.
Immersion is difficult: One of the main reasons to study Chinese in China is immersion in the language, and in Guangzhou, it's difficult to obtain this. In the city, lots of people speak English, without mentioning the abundant foreign population, which makes it too easy to live in the city without speaking a single word of Chinese. Cantonese isn't really isn't much help for this linguistic immersion either.
Private schools in Guangzhou
Expat Chinese

Expat Chinese is a Chinese Language Center that teaches Chinese the Western way. Being the only center in Guangzhou founded and operated by a foreign expert Chinese teacher, Sara Jaaksola from Finland, its main advantage is understanding the students' needs and possible struggles.
Besides Chinese lessons for both Mandarin and Cantonese, Expat Chinese also provide monthly workshops, walking tours, cooking classes and day trips.
The best universities for studying Chinese in Guangzhou
Sun Yat-sen University (中山大学)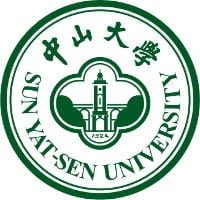 Sun Yat-sen University is considered the best university in southern China. It's among the top ten universities in the country and tends to appear quite high in global rankings. The university was founded in 1924 by Sun Yat-sen and currently has more than 50,000 students, more than 3,000 of which are foreigners.
Sun Yat-sen University has a Chinese language and culture center at its School of Foreign Languages, where it offers Chinese classes to foreign students. The classes that it offers last for one semester (seventeen weeks) and all levels are available, from beginner to the most advanced. You can apply for classes online. The School of Foreign Languages is located at its campus in the Haizhu district.
Given the prestige of this university, studying here is always a good option despite the fact that the campus is a little far away from downtown.
Jinan University (暨南大学)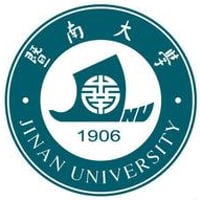 Jinan University was founded in 1906 and is one of the oldest universities in China and one of the most prestigious universities in the city. It has more than 50,000 students, almost 14,000 of which aren't from mainland China. Jinan University was the first university in China to accept foreign students and is currently the university with the highest percentage of foreign students.
Jinan University's School of Chinese Language and Culture is responsible for training future Chinese teachers and also teaches language courses to non-native speakers. The school offers a broad range of semester courses: regular courses for all levels, business Chinese courses, preparation for HSK exams, Cantonese courses, and two courses the contents of which aren't very clear (Crash Chinese Course, Spare-time Chinese Language Class).
Registration for these classes tends to open between October and January for the first semester, and between April and June for the second semester. In addition to semester courses, the university also offers short-term courses that you can register for during the whole year (although groups are only opened up if there are at least ten students).
One of the main advantages of studying at this university is that it's more or less located downtown in the Tianhe district. In addition to its location, the university is prestigious and very international, which makes it a good option for studying Chinese quite comfortably.
Other universities offering Chinese classes
Get a free quote to study Chinese in Guangzhou
Do you want to study Mandarin in Guangzhou? Request a free quotation using the form below.
We will send your request to up to five reputable schools that offer courses in Guangzhou.
Photo Credits:

Sun Yat-sen's University by Mark爱生活