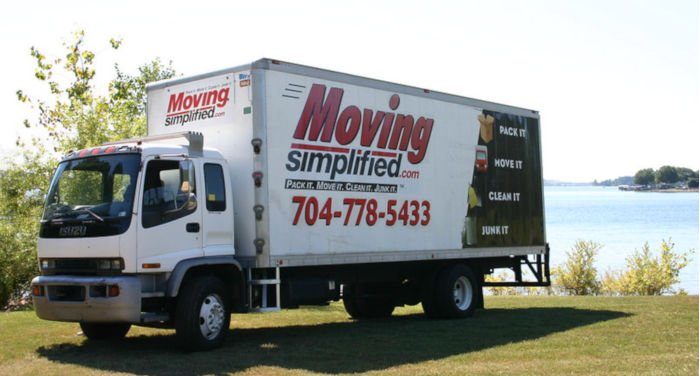 Do you plan to move to Singapore and need to find an international moving company?
In this article, we list some of the best moving companies for sending your goods to Singapore (if you are relocating there) or from Singapore to another country (if you will leave the country within the near future).
The companies have a long experience in the moving and relocation industry and provide professional services. The companies are hand-picked as they offer high-quality services with short transportation times. If you fill in the form below, you can also get free quotes from trusted moving companies chosen by our moving service partner.
If you have any other recommendations for good moving and relocation companies in Singapore, feel free to drop a comment below.
Why you should hire an international moving company
Moving across the globe to a neighboring country requires assistance, especially for families who need to bring a large number of belongings, including everything from furniture, household items, vehicles, and pets.
Hiring a moving company is handy as they can help you to pack your goods, clean your house, prepare, and ship your belongings to a new country. It's worthwhile to let a professional service provider handle this process as they have a long experience in the field and can minimize delivery times and costs.
If you're being sent overseas by an employer, they will most likely cover the relocation costs as well. In such a scenario, there's really no reason why you shouldn't hire a professional moving company to manage the moving of your goods.
How much does it cost to move to Singapore?
It's hard to provide a fixed cost as moving costs differ depending on where you move, how much you move, seasonality, but also oil prices.
Be prepared to pay between USD 4,000 to USD 6,000 if you live in a 3-bedroom house and want to bring personal items, furniture, and clothes from the US to Singapore within the coming 3 months.
Costs will differ according to political and environmental factors, oil prices, seasonality and more. For up to date information and to receive a personalized quote, you can simply fill in the form in this article.
International moving companies in Singapore
Below we have listed a handful of well-known and popular relocation companies in Singapore. Many of the companies are international and operate in other markets, like Hong Kong, Thailand, and/or Vietnam. The companies can help you to relocate from practically anywhere in the world.
CYC Movers – Office, House and International Movers
CYC Movers was founded in 2003 and has helped more than 10,000 families, businesses, and government entities over the years. The company has received numerous high ratings online thanks to its reliability and customer-friendly approach.
Some of their clients include the American Embassy, HSBC, AXA, Sennheiser, Nanyang Technological University, UNIQLO. In addition to Singapore, they have offices in Malaysia, India, and China.
In addition to house moves, they can assist you with office moves, international moves (China, India, Malaysia), IT infrastructure moves, furniture logistics, and furniture storage.
Summary:
Asian Tigers
Asian Tigers set up its first office in Japan in 1998 and is one of the oldest moving companies in the market. At that time, they saw a demand for international relocation services from local expats. It's now one of the biggest and most reputable moving companies worldwide, having offices in several Asian countries.
Over the years, Asian Tigers has helped four hundred Fortune 500 companies and more than 16,000 families to move overseas. Asian Tigers has a presence in 14 territories and 1,400 employees, which speaks for itself.
In addition to relocations and moving services, you can get help with school search, visa issues, immigration, insurance, storage, and more.
Summary:
Astro Movers
Founded as early as 1988, Astro Movers has a global presence and can help you to relocate to more than 900 destinations worldwide. In addition to relocation services, they provide help with insurance and storage.
You can find their services in the UK, New Zealand, Germany, Netherlands, South Korea, Malaysia, Thailand, UAE, China, Canada, and more.
With three decades of experience in the market, Astro Movers understands the importance of offering high-quality services to compete in the international moving industry. With decades of experience, Astro Movers has turned into a leading moving company in Singapore that caters to foreigners and locals alike.
Summary:
Sir Move Services
Established in 2006, Sir Move Services is a credible moving company that has won several awards and accolades over the years. They can help you relocate to practically anywhere in the world and you can move as little as one box.
The company was started by the British national Charlie Scott and Shyla Mathews who's originally from Singapore. They compliment each other well as Charlie has decades of experience in the relocation industry and Shyla has a vast experience in marketing, business, and communications.
Sir Move Services has managed to become one of the most reputable moving companies and you should have a look at their services if you plan to move to Singapore in the near future.
Summary:
Shalom Movers Singapore
Shalom Movers was founded in 1982 and is a leading international relocation company in Singapore. Having dozens of employees and decades of experience, Shalom Movers also operates in industries such as eCommerce logistics.
The company has helped hundreds of thousands (!) of government entities, schools, and private companies.
It was voted as the Best Moving Company in 2018 & 2019 by Expat Living (Reader's Choice) with over 7,000 respondents. It's also a member of AMSA (American Moving & Storage Association), IAM (International Association of Movers), Singapore Aircargo Agent's Association, and more.
Summary:
AGS International Movers
AGS International Movers was founded in 2005 and has grown fast since. It's a subsidiary of AGS Group and has a network of 141 locations in 96 countries. Having 1,040 square meters of warehouse space in Singapore and around 700 operations every year, AGS is a certified company offering high-quality services.
In total, they help and accompany more than 85,000 families with their relocation every year. Besides, they have 4,100 employees which makes it one of the biggest relocation companies in the world.
If you want a trusted partner with decades of experience and international presence, you should not hesitate to have a look at AGS International Movers.
Summary:
Get up to 5 free quotes from trusted moving companies
Fill in the form below to receive up to 5 FREE quotes within 24 hours from international shipping companies, most with decades of experience, to ship your personal belongings. Since 2004, our partner Sirelo has helped more than 200,000 expats choose the best moving company for their international move.
With their continually growing network of international movers, Sirelo can also help you to find the right international moving company and save you up to 40% on your international moving costs!
Photo Credits:

Charlotte Moving Company-Moving Simplified by Eric Snider