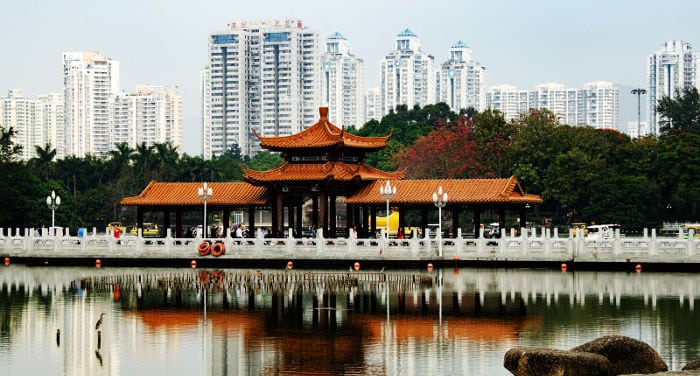 Before you begin
This article is intended for people that live in Shenzhen or are thinking about moving there and want to study Chinese. We will analyze the best public and private schools for studying Chinese in the city. Plus, we will go over the pros and cons of studying Chinese in Shenzhen.
If you want a more general overview of studying Chinese in China, I recommend that you read this article first.
Click here to get up to 5 free quotations to study Chinese in Shenzhen!
Study Chinese in Shenzhen – Index
Pros of studying Chinese in Shenzhen
Shenzhen is one of the main economic centers in the country: Shenzhen is the main center of the country's technology industry and is a city that's quickly growing. If you want to study Chinese as a first step to finding a future job, Shenzhen offers many possibilities. In addition to its importance in terms of the technology industry, its proximity to Guangzhou and Hong Kong make the city one of China's main business hubs.
Mandarin is spoken in Shenzhen: Most likely, Shenzhen is the city in the Guangdong province where Mandarin is used the most. Before 1980, Shenzhen was no more than a fishing town, whereas currently, it has a population of more than 10 million inhabitants. Its economic strength and dynamism have attracted a population from the entire country and not only the Guangdong province (native Cantonese speakers), which has made it so that the lingua franca in the city is Mandarin. Nonetheless, the majority of the city's population comes from southeastern provinces (Guangdong, Anhui, Zhejiang), where the people aren't native Mandarin speakers.
International city: Shenzhen is a city of both national and international migrants. In addition, it was the first of the five Special Economic Zones (SEZ), and therefore the first to open up to the world. For these reasons, Shenzhen is one of the most dynamic, open, and international cities in China, making it an ideal place for foreigners that don't want too many complications in their new life.
Relatively pleasant climate: Shenzhen has a subtropical climate with very mild winters and hot summers. Even though the temperatures aren't too high in summer, regular monsoon rains and humidity can be a bit uncomfortable. In any event, Shenzhen has a relatively pleasant climate compared to other large Chinese cities.
Pollution: Despite being one of the largest cities in China with abundant industry, Shenzhen tends to not have very high pollution levels (especially when compared to cities of a similar size). For this reason and those mentioned above, Shenzhen tends to be included within the list of the Top 10 cities for expats to live each year.
Cons of studying Chinese in Shenzhen
High cost of living: Shenzhen has a high cost of living if you compare it with second- or third-tier cities. Even though in certain aspects such as housing, the prices are less than in Beijing or Shanghai, other services have a similar or even higher cost. If you have a tight budget for living in China, you might want to consider cheaper options. There currently exist a large number of smaller cities with a significantly lower cost of living that are quickly developing. Second-, third- or even fourth-tier cities also offer many possibilities for people who want to step out of their comfort zone.
Language immersion is difficult: If your main goal is to learn Chinese quickly, Shenzhen might not be a good option. A large number of foreigners and the internationalization of the city make it too easy to live in the city without needing to use your Chinese. Moving to China to learn the language while spending the whole day speaking English isn't a good idea at all.
Limited cultural offering: Shenzhen has experienced spectacular growth over the past years, and while this is really good in terms of business and job opportunities, it comes with a problem. Shenzhen practically doesn't have recognized educational establishments and lacks a history, and its cultural offering suffers from this. Shenzhen is a city oriented around business and it's hard to immerse yourself in Chinese society and culture while living in the city.
Private schools in Shenzhen
Note: Although we only accept schools that have a good reputation, this list of private schools is a sponsored listing:
Hanbridge Mandarin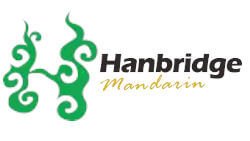 For over 10 years, Hanbridge Mandarin has helped more than 200,000 students, from all ages and all over the world to learn Chinese. They provide a variety of courses including daily Chinese, test preparation, Chinese for kids, business Chinese, immersion Chinese, Chinese camp, and more, both online and offline.
Their curriculum covers the most practical and up-to-date topics and the teaching team is able to tailor the courses for each individual's needs and goals. The teaching method always focuses on usage and application, ensuring students spend at least 80% of class time speaking and practicing. Students will experience a complete learning cycle from evaluation, preview, to interactive practice, review, and personalized homework, facilitated by online study tools.
The best universities for studying Chinese in Shenzhen
As mentioned above, Shenzhen is a newly-created city. Because of this, the city doesn't have many prestigious higher education establishments. Nonetheless, some of the country's other prestigious universities have set up faculties or institutes in the city. Some examples are Peking University, Tsinghua University, Sun Yat-sen Univerity, or The Chinese University of Hong Kong.
Shenzhen University (深圳大学)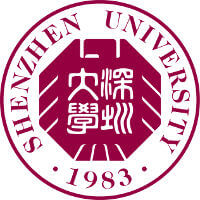 Shenzhen University was founded in 1983 and is without a doubt the most interesting university in the city. This university, despite its youth, has undergone spectacular growth, placing it among the 100 most prestigious universities in the country. Shenzhen University has around 30,000 students, 1,500 of which are foreigners.
The university offers semester Chinese classes from March to July or September to January. Classes are from 8:30 AM to 11:50 AM and cost 8,800 Yuan per semester plus 500 Yuan to register. It also offers 4- or 7-week summer courses for 2,500 or 4,300 Yuan, respectively. Last of all, there is also the possibility of studying a degree in Chinese Language and Literature for a duration of four years, for approximately 10,000 Yuan per semester.
If you want to study Chinese at a university in Shenzhen, then Shenzhen University is likely your best option. Other universities might also offer Chinese courses, but these courses might not be what you're expecting.
Get a free quote to study Chinese in Shenzhen
Do you want to study Mandarin in Shenzhen? Request a free quotation using the form below.
We will send your request to up to five reputable schools that offer courses in Shenzhen.
Photo Credits:

16798-Shenzhen by xiquinhosilva