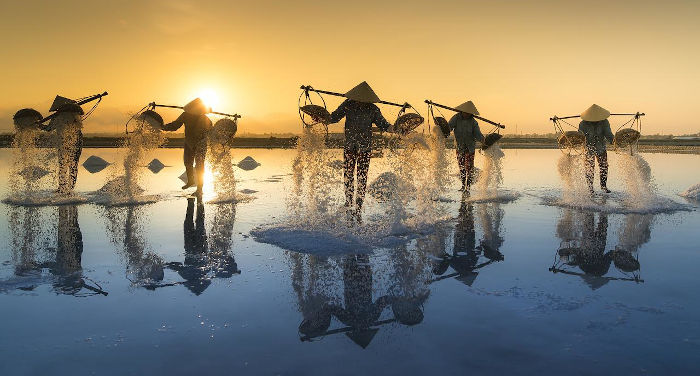 Requirements for entering Vietnam,
Since March 15, 2022, Vietnam has been allowing all types of travelers to enter the country without going through quarantine if they meet the following requirements:
Passport and visa (if necessary): The passport must have a minimum of six months' validity. For stays of 15 days and less, a visa is not usually required (see the next section).
A negative SARS-CoV-2 test: Anybody over the age of 2 years old must obtain a certificate demonstrating that they are negative for SARS-CoV-2 based on a RT-PCR/RT-LAMP test carried out a maximum of 72 hours prior to entering the country, or by means of a rapid antigen test within 24 hours prior.
No type of vaccination certificate is required.
Travel insurance: You must present proof of travel insurance covering at least 100,000 USD in medical treatment and potential admission due to COVID-19.
The PC-COVID App: You must download and install the PC-COVID App on an Android or iOS (Apple) device
10-day self-evaluation: During the 10 days subsequent to your entry into the country, you must self evaluate your health status in order to observe potential symptoms of COVID-19.
Important: Given that regulations can change suddenly, it's important to confirm these requirements on the website of your closest Vietnamese consulate or embassy.