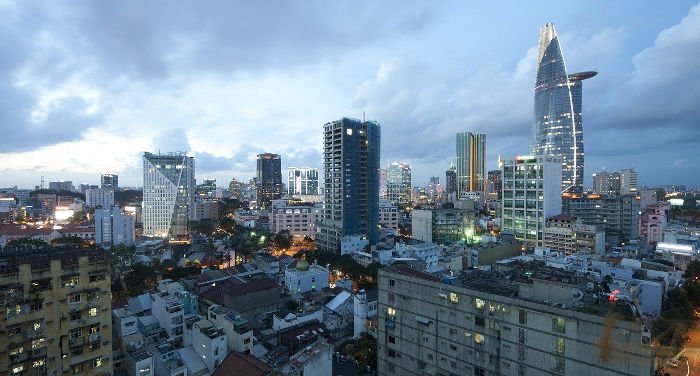 The pros of opening a company in Vietnam
Contrary to many other countries, businesses are not required to have minimum capital for most businesses in Vietnam. You can start a business without a large amount of charter capital in your pocket. You just need to make sure you have enough money to cover the expected costs of the company;

Vietnam is witnessing rapid changes in population and social structure. Vietnam's population has increased to about 97 million in 2018 (from about 60 million in 1986) and is expected to increase to 120 million by 2050. Currently, 70% of the population is under the age of 35.

The young labor force is very large and shows no sign of decreasing. In addition, the country has invested a lot of resources in education. Therefore, in addition to health, young Vietnamese workers are also skilled.

Finally, salaries in Vietnam are very competitive, even for skilled workers;

Tax benefits might include lower corporate income tax or exempt, exemption from import duties, reduction or exemption of land use tax, and more;
The rental price of land and office space is relatively cheap, depending on the facilities of the infrastructure, and the geographical location. Besides, industrial parks also rent out modern factories with cheap prices as well;

Vietnam has numerous trade agreements, including the ASEAN Free Trade Area (AFTA), the World Trade Organization (WTO), then Bilateral Trade Agreement (BTA) signed with the United States, and the Vietnam – EU FTA Agreement.

All of these agreements show that Vietnam is eager to promote national economic growth and will continue to sign other trade agreements with many countries;

Vietnam shows its openness to foreign direct investors (FDI) through the actions of updating and adjusting investment regulations. Also, the country issued a number of incentives for foreign investors to invest in certain geographical areas or areas of special interest, such as high-tech or healthcare businesses.
The cons of opening a company in Vietnam
Investors need to have an office lease contract before registering to establish a company;
Establishing an enterprise takes time, usually 25 days to 30 days, but it could be more. Therefore, Investors need to carefully prepare their plans;
There are restrictions on a number of business lines for foreign traders, especially those that are not included in the international commitments, requiring investors to carry out investment evaluation and consult with the relevant ministries and branches. For example service of debt trading, property auction service, price appraisal, and others.
How to open a company in Vietnam
For the incorporation procedures, you only need to engage a professional firm and send the documents to them via email/courier.
Your licensed agency will then check whether the name is available in Vietnam or is already taken.
Next, you'll have to send a copy of your passport, business registration Certificate and fill the information in a questionnaire with standard questions such as an address, capital amount, business scope, legal representative officer, and shareholders (if you plan to open the company alone, you can be both legal representative officer and single shareholder).
Few documents will be subject to legalization by the Vietnamese Embassy in your home country, such as the business registration certificate, or bank statements.
The whole process to register the company should take around 25-30 days, but it might take more, depending on the kind of registered business activity.
After the business registration is completed, you will be issued the Investment Registration Certificate (IRC), the Enterprise Registration Certificate (ERC), and the relevant sub-license (if any).
You can then use the IRC and ERC to open the bank account in the bank of your choice.
Opening a business bank account is not so difficult in Vietnam. However, you might have to go to Vietnam to open a bank account – this depends on the bank you choose.
Note that you will have 90 days of time to fully inject the charter capital into the capital bank account, the date of ERC issuance.
Here the procedure to register a company in Vietnam:
Sign an engagement with a professional service agency located in Vietnam, and pay the service fee;
Provide an English name for your new company: the agency will translate the name into Vietnamese and check if the company is available;
Provide your passport copy, an official copy of your residential address, a copy of the certificate of business registration (only if the shareholders are companies), and filled-up a questionnaire form with standard questions such as your address, passport number, and name of directors and shareholders (if you plan to open the company alone, you can be the sole director and shareholder);
Provide any relevant business supporting documents such as financial statements of two last years (only if the shareholders are companies), or the bank statements;
Provide a copy of the "Lease Agreement" for the company office. Note that if the address of the company is in a private house, then a copy of the land use right certificate is also necessary;
Unless you have special requirements, the above mentioned required documents shall suffice for your agency to prepare the necessary company incorporation paperwork and send it to you via email for signature;
Upon receipt of all the original signed incorporation documents, including the notarized passport copy and residential address proof, the agency will proceed to incorporate the company as well as submit the hard copies to the state agency.
The total cost of registering and maintaining a company in Vietnam
Here a breakdown of the company setup fee, provided by the agency that we recommend at the moment:
Company incorporation service: 1,550 USD
Company announcement: 40 USD
Company chop: 22 USD
Buying token key for tax declaration: 87 USD
License fee (exemption for the first year): 90 USD
Buying electronic invoice: 30 USD
Initial tax declaration: 150 USD
Company signboard: 31 USD
Thus, the total is 2,000 USD.
Note that the above costs might vary greatly according to the agency you will choose, and by your specific situation and requirements.
Also, the above fees don't include the office rent fee or any accounting fee. Thus, make sure to get in touch with an agency and ask for a quotation.
Accounting, auditing, and more
You will need to file the monthly or quarterly tax declarations such as Value added tax (VAT), personal income tax (PIT), and annual corporate income tax return, as well as the declaration for foreign contractor withholding tax (if any).
Also, the company needs to submit the yearly audited financial statements to the relevant state agencies, including:
Tax authority
Department of Planning and Investment
Statistic Department
Finance Department
Board of Management of Industrial zone (only applied for the companies located in the industrial zones).
The tax declarations and the audited financial statements need to be submitted in a timely manner to avoid any penalty.
Therefore, you will need an accountant to prepare the accounting books and the financial statements for the company before the audit.
You can hire an internal accountant or look for an accounting service.
How to open a business bank account in Vietnam
Opening a business bank account in Vietnam is not so complex. The list required documents includes the following:
Passport/ID card of the legal presentative officer;
ID card of the chief accountant;
Appointment letter of chief accountant;
Investment Registration Certificate (IRC) to open capital bank account;
Enterprise Registration Certificate (ERC) to open payment bank account;
Company charter;
Forms filled as per bank's requirement;
Company seal.
Also, you must keep in mind the following points:
If you are opening a foreign-directed investment company, you must wire the initial capital to the capital bank account from overseas under the regulation of the State Bank of Vietnam. In addition, the investors must contribute registered charter capital within 90 days from the date of the enterprise registration certificate;
Any invoice of at least 20 million VND – equivalent to around 862 USD – must be paid via bank transfer, for the tax purpose;
After the bank account is opened, you need to register it to the Department of Planning and Investment within 10 days;
Frequently asked questions
Do I have to go to Vietnam to start a company?
Although it's usually recommended, if you can negotiate and complete the contract of office lease/land lease with the lessor via internet and courier, you don't need to initially go to Vietnam. However, normally foreigners still visit Vietnam before setting up the company to choose the place of office or factory.
Can a foreign person be 100% shareholder of a Vietnam company?
It depends on the kind of business activity of your Vietnam company. Your agency shall be able to advise you on this matter.
How many legal representative officers does the company need?
A vietnamese company needs at least one legal representative officer.
After the company registration is completed, the legal representative officer needs to be a resident in Vietnam. If he/she cannot stay in Vietnam (he or she goes outside Vietnam over 30 days), he/she can authorize another person to sign on the documents – such as contracts, tax reports, etc, – of the company by issuing an authorization letter.
However, you shall carefully discuss this matter with your agency.
Also, a Limited or Joint Stock company can register two legal representative officers or more.
What is the minimum amount of capital required for opening a company in Vietnam?
For almost any business activity, Vietnam has no requirement for the minimum capital.
However, for some business lines, the investor needs to register and inject money for the project as per the requirement of legal capital.
Also, based on the fact that the state officers always review the finance competency to estimate the ability of the company to operate and maintain within at least three years, often agencies suggest injecting at least 30,000-50,000 USD as initial capital
Do I need a work permit to operate the company in Vietnam?
Normally, yes. You shall discuss these matters with your agency.
Are you looking for a licensed agency that can help you set up your Vietnam company?
If you want to have the contact information of an honest agency that can help you to register and manage your company, just send us a message using the following form:
p.s. Note that we receive hundreds of emails every day and, sometimes, we can't reply fast. At the same time, we assume that you want to get this info ASAP, so we'll also forward your message to the agency we recommend. In this way, they can get in touch with you much faster!
Photo Credits: Photo by TUONG KHUU on Pixabay