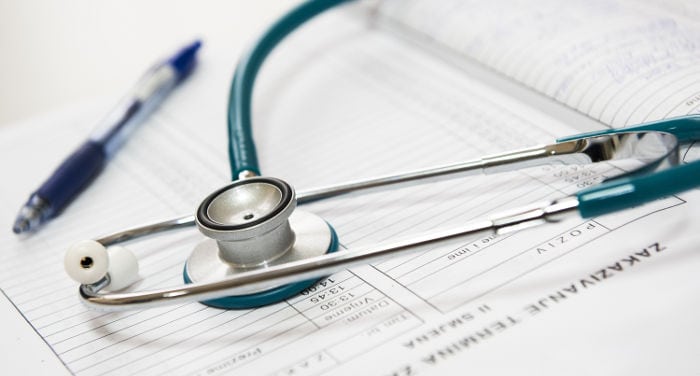 IMPORTANT: Since March 2022, having travel insurance is required in order to enter Vietnam.
Travel insurance recommended for Vietnam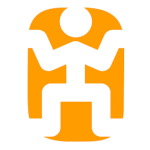 World Nomads: A complete, low-cost and customizable travel insurance policy with customer service in English. However, their insurance currently isn't available for residents of the European Union. Get 5% off using the coupon SDC.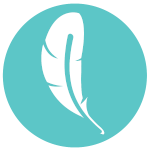 Safety Wing: A basic, very low-cost travel insurance policy with complete medical coverage.
Having lived most of my life in Europe, an illusory world where free health care and a state of good health reign supreme, getting medical attention was never one of my worries. In fact, I traveled for a long time around the world without even thinking about the need to get health insurance.
It wasn't until I moved to Asia that I realized the luck I had had during my trips.
Resason to get a travel insurance for Vietnam
Important update: Travel insurance has been required since March 2022. Your insurance policy must cover a minimum of 100,000 USD in medical assistance (including expenses in the event that you develop COVID-19). All of the insurance options recommended in this article meet these requirements.
Having health insurance is not a compulsory requirement when traveling to Vietnam, so you can enter the country without insurance. However, if you do so, you shall cross your fingers and hope that you don't get sick or become the victim of an accident. Truth be told, these days I prefer not to tempt fate more than I have already done up until now.
The problem with living in a country where hospitals are publicly financed and non-profit is that you don't realize how expensive medical treatment can be.
Hospitals in Vietnam – like in the majority of counties – are not NGOs and are completely oriented toward profit. Nobody will care for you unless you can pay upfront or you are covered by adequate health insurance.
When I say that if you don't pay, nobody will help you, I'm not talking about chump change. International hospitals in Vietnam, where you will find nurses and doctors that can speak English, tend to be very expensive, and at times cost even more than in the United States. We are talking about more than 100 USD for an appointment with a specialist, multiple hundreds for a stomach pump, or tens of thousands for more serious problems such as surgery followed by a multiple-day hospital stay.
If you do a bit of research online, you will hear horror stories of foreign tourists whose families have gone bankrupt, or who have been left to die, just because they were not covered by health insurance, and didn't have the money to pay for the treatment.
I assume that when you travel, you put aside 10,000 USD in case something happens to you, Thus, I suggest that you get a quality health insurance policy before going to Vietnam or wherever else.
Hospitals in Vietnam
In Vietnam you will mainly find two kinds of hospitals:
Public hospitals
The advantage of public hospitals is that they are cheaper. However, they present several cons. Public hospitals in Vietnam in general have facilities, hygienic conditions, and equipment that is far below Western standards. In addition, the other main problem is that doctors and nurses are unable to speak a single word of English.
If that's not enough, in Vietnam, it is common to pay extra money to doctors and nurses so that they take care of you. Don't expect the nurse in a public hospital to give you a wheelchair and push you to go get X-rays even if you have two broken legs. If you don't pay for it, you will most likely have to drag yourself to the x-ray room.
Finally, prepare to fight in overburdened hospital wait lines and endure a complete lack of privacy. The situation is even worse outside the major cities such as Hanoi or Ho Chi Minh City.
International hospitals
Most of the international hospitals in the country meet international quality standards. In these hospitals, most doctors and nurses can speak English, either because they are foreigners or because they have studied outside of Vietnam. Another perk of these hospitals is that waiting times are much shorter.
Considering that the majority of expats who live in Vietnam (their main customers) have health insurance with very broad coverage, these hospitals take advantage of this fact to inflate bills, which at times can end up being exaggerated.
In addition to the price, international hospitals have the disadvantage that they are almost all found in the two main cities of the country, Hanoi and Ho Chi Minh, which means that if you are traveling around the country and have an accident or get sick, you may have to travel long distances to be able to access medical attention with certain quality standards.
To keep it short, if you don't speak the local language, you might want to make sure that you end up in an international hospital, especially in the case you get really sick or have an accident. And, considering the costs involved, it's a good idea to have health insurance.
Main international hospitals
Ho Chi Minh
Centre Medical International
Address: 1, Han Thuyen, Ho Chi Minh
Telephone: +974 4466 6009
Website: http://cmi-vietnam.com/
Hours of operation: Monday to Sunday from 09:00 to 21:00
Family Medical Practice
Address: 34, Le Duan Street, District 1
Telephone: +84 838227848
Website: http://vietnammedicalpractice.com/
Hours of operation: Monday to Sunday from 09:00 to 21:00
Franco-Vietnamese Hospital
Address: 6, Nguyen Luong Bang Street, Saigon South (Phu My Hung), District 7
Telephone: +84 854113333
Website: http://fvhospital.com/
Hours of operation: Monday to Sunday from 14:00 to 20:00
Hanoi
Family Medical Practice
Address: 298, I Kim Ma Street, Van Phuc Compound, Dinh District
Telephone: +84 438430748
Website: http://vietnammedicalpractice.com/
Hours of operation: Monday to Sunday from 09:00 to 21:00
Hanoi French Hospital
Address: 1, Phuong Mai, Dong Da District
Telephone: +84 435771100
Website: http://en.hfh.com.vn/
Hours of operation: Monday to Sunday from 14:00 to 20:00
Danang
Family Medical Practice
Address: 50-52, Nguyen Van Linh Street, Hai Chau District
Telephone: +84 5113582699
Website: http://vietnammedicalpractice.com/
Hours of operation: Monday to Sunday from 09:00 to 21:00
Recommended travel insurance for Vietnam
The insurance policies recommended in this article are not appropriate for long-term stays or for expats (without health coverage). This is because if you have a serious issue, usually World Nomads sends you back to the country where you are resident and where you have state health coverage (which for many people it's their home country, but it might also be a different country).
Thus, if you are resident in Vietnam and don't enjoy health coverage from any other country – your home country for instance, then World Nomads might not be the best option. If you need travel insurance for a long-term stay, click here for more information on the best health insurance policies for expats in Vietnam.
1. World Nomads
Important: World Nomads does not currently offer insurance to European Union residents.
You are just traveling in the country, that is you are not planning to move there or stay more than six months or so, then we recommend World Nomads for the following reasons:
It's flexible, as you purchase a policy for either 2 days or a whole year
You can purchase a policy for multiple countries, for instance, Vietnam, Thailand, Laos, and Cambodia, if you plan to travel across multiple countries
You can buy and renew your policy online, even after having left your country (which is not always possible, with other insurance companies)
World's Nomads' prices are quite competitive
2. Safety Wing
If you are looking for low-cost travel insurance without giving up complete medical coverage, Safety Wing is one of the best options available.
While its medical coverage is equivalent to that of Iati and World Nomads, its non-medical travel coverage is less comprehensive than the other two options.
The features of a good travel insurance
Firstly, it shall cover the medical costs such as examinations, treatments, accommodation (if you have to stay overnight at the hospital), surgery, transportation, and repatriation, if necessary.
Also, it shall cover civil liability. This means that if you cause personal or material damages, the insurance covers the costs. Note that if you get drunk and destroy a bar, or you beat someone up, no insurance is going to pay. If you want to learn to know it is covered and in what circumstances, we recommend that you ask the insurance company of your choice.
On top of that, insurance may come with some interesting extras, like payment in the event of the cancellation or interruption of the trip, coverage for accidents while participating in extreme sports (many insurance policies don't cover injuries due to extreme sports pratication, while World Nomads offers you this possibility) or refund in the event of the theft or loss of personal property, such as your luggage or smartphone.
Regardless of the insurance company you choose, before making your choice, we recommend that you carefully read the information on their website, and the contract, so that you understand in which cases you will be covered and in which ones you won't (existing illnesses stated in the policy and accidents while drunk, for example). Each contract is different, which makes it impossible to include all of the possible options in an article such as this one.