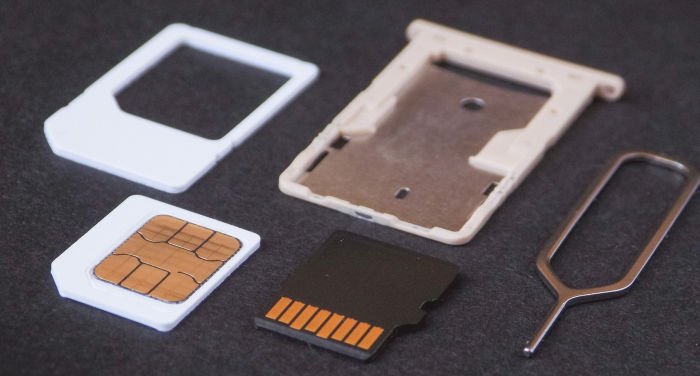 Do you plan to travel to Vietnam and want to buy a prepaid SIM card? In this article, we list the different options you have to get access to the internet while traveling in Vietnam.
Later, we will list different service providers that offer local prepaid SIM cards to foreign travelers. The companies are the biggest in Vietnam in terms of users and they offer robust data plans.
If you don't want to wait until you arrive in Vietnam to buy your SIM card, we will also present a couple of other options available. First, let's start and review the types of SIM cards that are available for Vietnam.
Types of SIM cards with data for Vietnam
Travelers or persons who plan to stay long-term in Vietnam often opt-in for one of the following three options to connect with the local internet:
Using a local prepaid SIM card
Using an international travel SIM card
Using roaming (via your subscription back home)
Each option brings benefits and drawbacks, of course, but we will start with the option that we believe is the most convenient and cheapest one.
1. Local Prepaid SIM Cards
Buying a local prepaid SIM card is easy and cost-friendly and something that many travelers do once they have arrived at the airport or in the city center.
Another benefit of using local prepaid SIM cards is that you can buy these online and receive them at home before you start traveling. You can see if it fits and make sure that everything works beforehand.
Some of the most popular websites where you can buy SIM cards include Amazon.com and Ebay.com, but there are also other websites available. Later in this article, we will list different SIM cards on sale on Amazon.
The ordering process is easy and you can communicate with the seller if you have any questions in advance.
2. International Travel SIM Cards
International SIM cards can be used in several different countries in Asia and sometimes even worldwide. Thus, this can be a better option if you're traveling under a tight schedule and won't have the time to buy a new SIM card in each country.
One of the drawbacks of using international SIM cards is that these are more expensive on average compared to local prepaid SIM cards. With that said, we will present different international travel SIM cards that we believe might be of interest to you.
3. Roaming
The third option is to use roaming when you travel, but I wouldn't recommend this unless you really need to use the internet. The reason is that it's expensive and it's not rare that travelers are unaware of the high rates.
Sometimes, business travelers use roaming if their employers pay for their phone subscriptions and they need to get in touch with important business contacts or report back home.
If you want to use roaming while traveling overseas, be sure to confirm what the rates are and whether your service provider even allows you to do so.
Local prepaid SIM cards in Vietnam
Let's review some popular and interesting service providers of SIM cards and what plans they have on offer. If you have any other recommendations, feel free to write a comment below or send us an email via the contact form.
Viettel
Viettel is one of the biggest service providers of prepaid SIM cards in Vietnam and offers various packages to foreign travelers. Viettel has an office to the left at the arrival section and where you can get help yo buy a local SIM card.
Let us have a look at some of the most interesting packages available.
V90 Viettel
The V90 Viettel comes with 60 GB of data per month, which is more than enough. The price for this SIM card is VND 90,000 (USD 3.88). You will also get 50 minutes of free offline calls.
MIMAX
The MIMAX packages come with different plans, starting with the MIMAX70. This package costs as little as VND 70,000 (USD 3.02) and comes with 3 GB data and high-speed 4G internet.
The MIMAX90 is a slight upgrade with 5 GB of data per month and costs VND 90,000 (USD 3.88). The MIMAX125 costs VND 125,000 (USD 5.39) and comes with 8 GB of data.
The MIMAX200 costs VND 200,000 (USD 8.62) and comes with 15 GB of data every month.
Mobifone
Mobifone is another major telecommunication company in Vietnam that is widely used among foreign residents and travelers. At the moment, Mobifone offers plenty of interesting packages listed below:
HD70
HD90
HD120
HD200
HD300
HD400
HD500
The HD70 is the simplest package and that costs the least. It comes with 3.8 GB of data per month and costs VND 70,000 (USD 3.02).
HD90, on the other hand, is slightly bigger and costs VND 90,000 (USD 3.88). You then get 5.5 GB of monthly data. HD120 costs VND 120,000 (USD 5.17) and comes with 8.8 GB.
HD200 costs VND 200,000 (USD 8.62) and comes with 16.5 GB of data. HD300 costs VND 300,000 (USD 12.93) and comes with 33 GB of data. If you upgrade the package to the next level, you need to pay VND 100,000 more and the amount of data will double (roughly).
The biggest package available is the HD500 that costs VND 500,000 (USD 21.55). If you opt-in for this package, you'll get as much as 55 GB per month.
Vinaphone
Vinaphone is also a large operator, to be precise, the second in terms of users. Only Viettel is bigger than Vinaphone. Vinaphone has five packages available that you should have a look at.
DK1 BIG70
DK1 BIG90
DK1 BIG120
DK1 BIG200
DK1 BIG300
DK1 BIG70:
Costs VND 70,000 per month and comes with 4.8 GB of data.
DK1 BIG90:
Costs VND 90,000 per month and comes with 7 GB of data.
DK1 BIG120:
Costs VND 120,000 per month and comes with 12 GB of data.
DK1 BIG200:
Costs VND 200,000 per month and comes with 22 GB of data.
DK1 BIG300:
Costs VND 300,000 per month and comes with 36 GB of data.
Buying local SIM cards online in Vietnam
You can also buy Vietnamese prepaid SIM cards online and get it delivered before you travel to Vietnam. Amazon has many options available and I have listed some examples below.
Amazon
Vietnam Travel-Unlimited Data (7 Days)
Company: Vietnamobile
Validity: 7/15 Days
Data: Unlimited 3G data
Countries: Vietnam
Vietnam Data SIM Card 30 Days 4Gb
Company: Vietnamobile
Validity: 30 Days
Data: 4 GB
Countries: Vietnam
7GB 4G LTE 30 Days Unlimited Vietnam Vietnamobi
Company: Vietnamobi
Validity: 30 Days
Data: 7 GB
Countries: Vietnam
Buying local SIM cards picked up at the airport
An increasingly popular option is to preorder a SIM card online and later pick it up at the airport when you arrive. Klook.com is a website that can help you with just that.
At the moment, they have a popular product from Vinaphone that has received thousands of reviews and an average rating of 4.6 / 5.0.
The package is as follows:
Validity: 15 – 30 days
Data: 2.4GB total, 5GB total, or 2GB daily
Coverage: Vietnam
Price: USD 4.50
You can pick up the SIM card at Tan Son Nhat International Airport Arrival Hall, Counter 1. The operating hours are 7:00 am – 7:00 pm, daily.
International Travel SIM cards
As mentioned, you also have the option to buy a SIM card that works in several countries, or sometimes in the whole world. China Unicom is one example of a company that offers international travel SIM cards that can be used globally.
For a complete overview of the international travel SIM cards we recommend at the moment, you can check this article. The SIM cards costs between USD 0 to USD 19.95 and where you pay USD 0 to USD 20 per GB.
Roaming in Vietnam
Roaming is what I refer to as an "emergency solution" if you're in a great need of using the internet but don't have a local SIM card or Wi-Fi available. The reason is that it's expensive and often with slower internet speed.
That said, some people use roaming if their service providers offer decent data plans and if they don't have the time to buy local SIM cards in each country. This is the least preferred option whatsoever.
Rent a phone in Vietnam
You can also, believe it or not, rent a phone online and get it shipped to your home before you depart for Vietnam. These packages also include local SIM cards.
Cellular Abroad is a leading service provider in this industry, a company that was established in the US in 2001. Unfortunately, they only provide their products to persons based in Canada or the US. Thus, you cannot use their services if you're from Europe or Australia, for example.
When you have booked a phone and SIM card online, they will ship the phone to the address you input and you'll receive it just a few days later, including the SIM card.
Some of their products for Vietnam are:
Standard – Motorola V180
1 – 14 days: USD 6 per day
3 weeks: USD 90
4 weeks: USD 105
6 weeks: USD 120
8 weeks: USD 135
Deluxe – Samsung
1 – 14 days: USD 8 per day
3 weeks: USD 120
4 weeks: USD 135
6 weeks: USD 150
8 weeks: USD 165
For more information, you can go to the Cellular Abroad website to check out their phones and plans. You can also ask them questions if you have any.
If you want to use Cellular Abroad services and rent a phone, simply include our promo code sapore10 and get a discount of 10 US dollars at checkout. The discount code can be shared while talking to Cellular Abroad, or you can just input it when buying online!