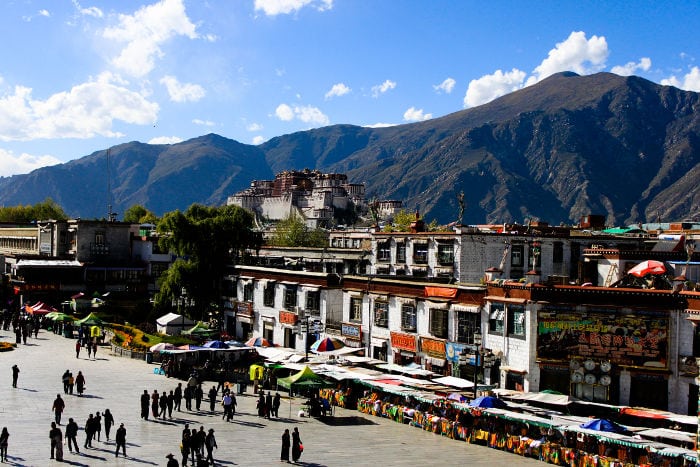 Potala Palace view's from Jokhang Temple
When I arrived in Lhasa all I could think about was that I needed a shower. I got there by train and it was two days that I couldn't get one.
Beside that, I felt a sense of accomplishment. When I was a teenager I could imagine myself traveling to Paris, or even Los Angeles… after all I had seen these place in so many movies. It seemed possible.
But going to Tibet? No way.
Then again, sometimes reality goes beyond fantasy and here I was, at 3,650 meters of altitude, just in front of the exit of Lhasa's train station.
Are we missing anyone?
The third thing I thought was "Where the hell is our tour guide?"
It was two days that I didn't see him (since we left from Beijing) and I'm not used to follow a guide. But you aren't allow to travel to Tibet by yourself, as I've explained on my guide to Tibet. So here I was… looking for our chubby Tibetan guide. [Read more…]