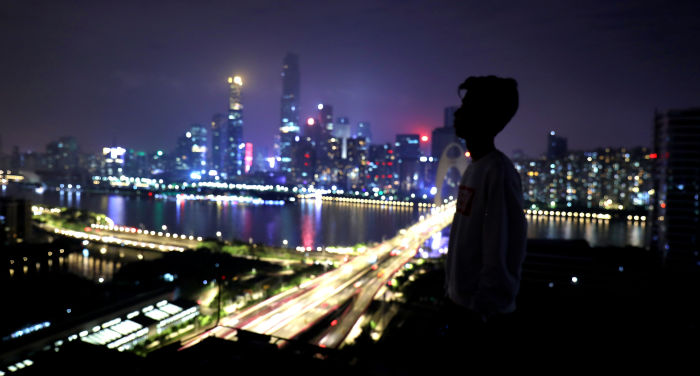 With the spring in Guangzhou comes a rise in temperatures and a rise in visitors to this beautiful metropolis in the South of China. As every spring and autumn, the largest import & export trade fair in the world, the Canton Fair, is taking place.
Over a course of three weeks, fairgoers can look for suppliers and look around. Not only does the Canton Fair provides a wide variety goods from foreign and local businesses, it also provides an influx of visitors seeking the latest products and an opportunity to explore this buzzing city.
It's widely known that China is the place to come for entrepreneurs and gadget seekers. It may not be so widely known that Guangzhou in fact, is the source for a lot of goods on the market.
So it only makes sense that the Canton Fair would have emerged from this innovative city. Guangzhou is, however, more than markets and production; at day's end, the focus must shift from buying to living.
After a long day of maneuvering through the vastness of Canton Fair, one will be in the mood for perhaps two things: a stiff drink or a nap. The latter should be skipped because the night can offer up some enticing choices that'll definitely make this business trip pleasurable. It would be a shame to come to China, down to Guangzhou, and not experience a different side of this metropolis.
Party Pier
Party Pier is the first thing to come to mind when thinking of a night out on the town. Whether you want to start the night with dinner and drinks or hear some great live music, Party Pier is the best entertainment destination in Guangzhou. Situated right on the Pearl River, it provides spectacular views and aims to please.
Party Pier is conveniently located in the Haizhu District, 5 minutes from Canton Tower and a 10-15 trip from the Canton Fair Complex. It's ideal for fairgoers looking to get straight to the nighttime festivities. Making it here for the sunset is highly recommended, you get a stretch of city and nature at its finest in China. The hustle and bustle of Guangzhou can be seen from the rooftops of Party Pier as the skyline lights signaling it's time to embrace the night.
The best thing about Party Pier is the variety of bars and restaurants where beautiful people and drinks flow heavily. We'll give you some popular destinations to try out on your visit to fit any taste and any mood.
Zapatas
A Party Pier favorite for years, Zapatas is a must when visiting the Pearl River hot spot. Zapatas is situated on a prime spot in the middle of the pier and has two seating options: inside where there's a massive dance floor and well-decorated space to replicate our favorite Mexican restaurants back West, and outside.
Then if you make your way up an outdoor staircase next to the main entrance, you'll discover Zapatas newly expanded patio with a full bar and enough sitting for large parties to come together for rooftop drinks along the Pearl River. Enjoy the night air and laughter as you cheers under the stars and pass the salsa.
Fuel
One Party Pier's newest restaurants, Fuel has untouched rooftop views and incredible French cuisine for a refined and relaxed experience above the pier's more active options. They are even throwing some special rooftop events in honor Canton Fair.
Even if you're in town with special someone Fuel can offer you a beautiful atmosphere to take in some amazing Pearl River views and intoxicating vibes to make the night one remember.
Suns
When 1 am rolls around and the need for a dark room and pounding dance music takes over, Suns provides what you need without hesitation. The Long Island cocktail is recommended to get you acquainted with some friends in the pool table area or on the dance floor in front of the DJ booth.
Revolucion
For those who love salsa, fire shows, and beautiful people surrounded by tequila, Revolucion is one of the newest installations on Party Pier. It's an amazing open-aired space with two patios and plenty of dance space. This bar can keep you entertained until closing when you'd swear you weren't in China anymore.
Liede Bridge
Moving away from Haizhu District and over Liede Bridge, you'll find that the neighborhood surrounding Xing Sheng Lu can provide what you need. A variety of local bars and restaurants make up this packed area. You'll even find a plethora of Turkish and Hong Kong cuisine restaurants with amazing dishes beckoning.
Over the course of 4 blocks, there are places to choose from left to right, here are some starters:
Fei Bar
Fei Bar at the W Hotel is known for its amazing atmosphere and amazing live performances that make it the place to be seen on weekend nights. You'd never suspect this incredible space nestled on the 4th floor, to provide a full house band to keep you moving all night and more than enough space to let loose at the W Guangzhou.
The Happy Monk
A well-known Guangzhou bar with the vibe and menu of a British bar, but nestled in Southeast Asia, The Happy Monk is a regular stomping ground for most ex-pats in Guangzhou. So guaranteed this tavern will make any visitor feel at ease with great familiarity.
If you enjoy this place upon your first visit, you'll be pleased to hear that there are multiple locations around Guangzhou. The Zhujiang New Town and Taojin locations are also popular amongst ex-pats, opening up opportunities for new connections made.
Conclusion
In this article, I provided a good start to getting your feet wet in this vast city. All the places mentioned are even better for visitors because they are English inclusive. Making any worries of language barriers during a night out in a foreign place dissipate.
If getting around is a worry on a night out, Didi (available in the Apple & Google Play Stores) is the best means of safe and reliable transportation. With translation software embedded in the app, it makes communication transparent between driver and passenger.
Photo Credits: Photo by Cheng Kamyin on Unsplash