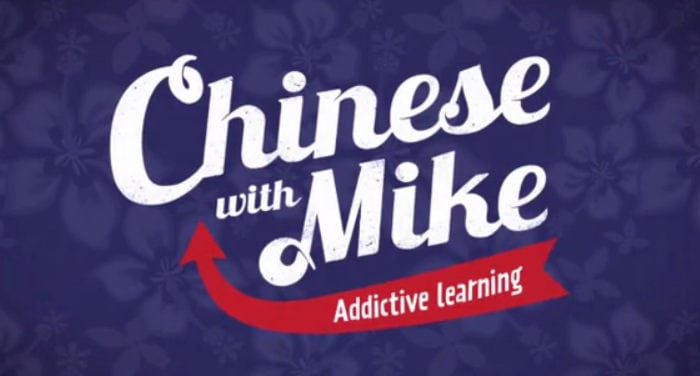 Click here to discover what Chinese courses
that we recommend at the moment!
I "discovered" the videos of Mike Laoshi, at the time Mike Hainzinger, in 2012, a few months after I began writing here on SDC. I spoke well of him on various occasions and a few months ago, John Murray Learning, the English publishing house that has published the course, has asked me if I was willing to review "Chinese with Mike". I said yes.
So they sent me a copy of the DVDs and textbook that goes along with the video course. If you want I send it to you… just joking, if you're interested the course is available on Amazon.com, you'll find it here.
Why is "Chinese with Mike" not just another video course?
If you watch the above trailer (it only lasts 30 seconds) you'll see that Mike Laoshi is an unconventional teacher to say the least. In fact it was just that which struck me about his lessons: he manages to explain Chinese grammar without boring you. Since I believe boredom is the greatest danger when one takes on learning Chinese, this is not a minor detail. Below you'll find one of the few lessons available on the Youtube channel Chinese with Mike: