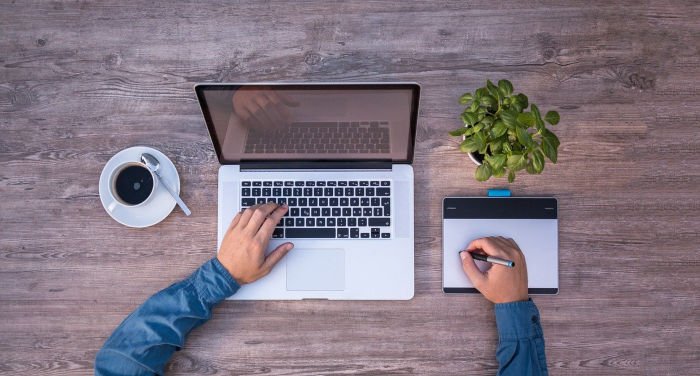 How to Hire a Freelancer in Asia – Index
Along with globalization and digitization, more and more people pursue a career as freelancers. Hiring freelancers is easy and borders are no longer limitations to companies who wish to find highly skilled people in specific industries worldwide.
Freelancers and remote workers are here to stay and we see a trend where millennials especially prefer to be more independent and be able to choose their work location.
In this article, we explain what the benefits are of hiring freelancers, how the process is, how much it costs, and more.
What is a freelancer?
If you read this article, I believe that you at least have a general understanding of what a freelancer is. In short, freelancers are individuals or teams that work on short-term or long-term projects for companies that are often located in a different part of the world.
Companies who operate online and that have built up a strong client portfolio and presence can, therefore, hire freelancers and later resell the labor. This is common in countries like India where digital marketing and web development companies help foreign companies.
Previously, freelancers were limited to certain professions, such as journalists. Nowadays, we find freelancers in various industries, including digital marketing, design, content writing, English teaching, translation, and more.
What are the benefits of hiring freelancers?
We wouldn't see a great increase in freelancers unless it brought many benefits. Below I've listed some of the most notable ones.
It's cheap
One of the greatest benefits of hiring freelancers is that you can get access to a large and highly skilled workforce at low costs. Let's say that you run a small office in Europe and want to hire a web developer on a short-term contract. This could set you back thousands of dollars, especially if the designer had to work at your premises.
If you hire a freelancer in, let's say India, on the other hand, you would often pay a substantially lower fee. Here, you also need to pay attention to the quality of the work and find a balance.
It's flexible
The flexibility of hiring freelancers is another major benefit that drives the demand in the industry. If you need help with a minor task quickly, you can find a freelancer in just a day. There's no need to hire the person on a long-term contract.
Besides, as freelancers often work on multiple projects at a time, you can rehire them when you see the demand.
No formal hiring process
The traditional hiring process is time-consuming and costs plenty of money. Keep in mind that the recruitment company often pockets as much as 2 monthly salaries in commission. Sure, freelance websites charge a fee that can range up to 10%, but you will most likely save money if you hire freelancers for short-term projects and in low-cost countries.
Besides, it will save you time as you won't need to meet the freelancers in person.
Save on office space
This is kind of self-explanatory but worth mentioning. Small-sized companies sometimes have more freelancers than employees which results in reduced costs of office space and rents.
If you operate from countries and regions like Singapore, Hong Kong, or New York, you'll save numerous costs thanks to the reduced office space needed. If you work from a co-working space, you often pay per pax when renting offices and the fees can reach up to USD 500 per person.
Hiring freelancers is a great way to save costs on rents, utilities, and office space.
What are the cons?
Of course, there are also some limitations of hiring freelancers. Let's check some of the most common ones.
Limitations in industries
It's easy to find professionals who help with web development, content marketing, translation, and similar on freelance websites. However, it might not be the best choice if you're a Fortune 500 company that needs to hire an automotive engineer, for example.
Freelancers are often found in industries where most of the work can be done remotely and where you don't need to work from the company's premises. Thus, hiring freelancers is not the best choice for some industries.
Communication issues
Working with freelancers from different countries sometimes results in delays due to communication issues. This is especially the case if you work in different time zones and can't receive or provide feedback instantly.
A great way to counter this issue is to try to find freelancers that work as close to your time zone as possible. For instance, if you live in the US it can make greater sense to work with freelancers in North or South America. If you're based in Europe, it's more manageable to work with freelancers in Asia.
How is the process when hiring freelancers?
The process differs depending on the websites. To give you a better understanding, I have included a general overview of how you can get started.
1. Determine the size and the budget of your project
Before you decide to hire a freelancer, you must confirm the size of your project and your budget. Even if it's comparatively cheap to hire freelancers, costs will add up. Thus, calculate to see how much you will need to pay the freelancer in the coming month, quarter, or even year.
This will make it easier for you to select a freelancer, balancing their skills with the salary expectation.
2. Confirm the qualifications needed of the freelancer
You also need to determine the qualifications of the freelancer.
For example, it can make sense to hire a freelancer with lower qualifications if you're on a low budget, don't have the time to do initial work/research, but are willing to make some amendments/polishing to the work done by the freelancer.
3. Find a freelance website and register
When you've confirmed the above points, it's time to find a freelance website and to register. Each website has different requirements for companies, but it's generally easy to get accepted.
The registration process is easy as well. On Upwork, for example, you have to do the following before you can hire freelancers:
Fill out your company name, tagline, description, and website URL
Upload your company logo
Add and verify your payment method
4. Post a job offer
When you have registered on a freelancing website, it's time to post a job offer. You also have to choose whether you charge on an hourly price, fixed-price, or cost-per-word (for translators and content writers, for example).
5. Review proposals
You can screen freelancers or simply let them contact you. Check each freelancers profile, how many jobs they have done in the past, and testimonials from previous clients.
6. Interview
Create a shortlist of candidates and start the interviewing process.
7. Get started
Done! When you've selected a candidate, simply delegate tasks and be sure to give them support and follow up. If you work with less qualified freelancers, I recommend you to support them from the start as this can save you time.
For example, if you hire a content writer, you can prewrite the outlines of the article, share links, and guide them on how to write the content. If you give them free hands without and guidelines, the final result might be beyond your expectations.
What are the best websites to find freelancers?
Below we have listed some of the biggest and most popular freelancing platforms worldwide.
Upwork
Upwork, which was rebranded after Elance and oDesk merged, is a publicly listed company and the biggest freelancing platform in the world. The website has 5 million registered clients and 12 million registered freelancers. 3 million jobs worth USD 1 billion are posted on the website yearly.
Upwork is one of the most famous players in the industry and widely used among small to large-sized companies all over the world.
Fiverr
Fiverr was founded in Tel-Aviv in 2010 and an online platform for freelance services. The website has grown fast since its inception and is available in English, Spanish, French, Dutch, and Portuguese.
The services include smaller jobs for translation, graphic design, writing, video editing, and programming. The company has received many investments, currently reaching above USD 110 million.
Freelancer.com
Freelancer.com was founded in Australia in 2009 and allows companies to post jobs that freelancers bid to complete. The company has grown to one of the biggest in the industry and has offices in London, Vancouver, Manila, Jakarta, and Buenos Aires.
The same as it goes with Upwork, Freelancer.com charges a 10% fee. But, it can be reduced if you opt-in for their monthly membership, starting from USD 5.
Guru
Guru was founded in 1998, the same year as Elance, and helps freelancers and companies to connect online. Up until today, the company has catered to 800,000 employers, managing 1 million paid invoices and USD 250 million paid to freelancers.
The website is easy to navigate and you can find jobs in industries like programming & development, design & art, sales & marketing, and writing & translation.
Photo Credits: Photo by lukasbieri on Pixabay