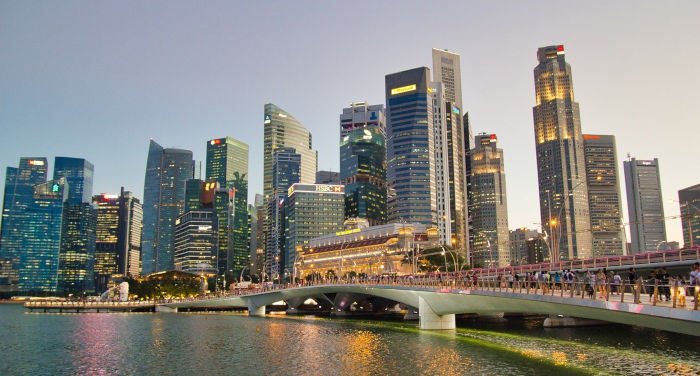 Do you live in or plan to move to Singapore and want to find a job? First of all, a good choice is that you selected one of the most well-functioning states in the world!
However, Singapore also has one of the most competitive job markets and it's widely known that local talents are prioritized above foreign dittos. In this article, we explain how you can best look for jobs in Singapore, how the job market is, what jobs are in demand, about salaries, and more.
If you're looking to start your career in Singapore but lack working experience, an internship with a reputable company can be just the opportunity you need to gain valuable experience and jumpstart your career. To know more, you can read our guide about securing an internship in Singapore.
Let's get started and check what the most effective ways are to land a new job in Singapore. If you have any other recommendations, feel free to drop a comment below.
How can I find a job in Singapore?
Foreigners can employ several different tactics when searching for jobs in Singapore. That said, you don't necessarily need to focus on just one but can do different things in parallel to maximize your results.
The most common and popular ways of finding and landing new jobs in Singapore are:
Through referrals/network
Via job boards
With the help of inhouse recruiters
Recruitment agencies
Study in Singapore first
Finding a Job Through Referrals/Your Network
This option is widely common in Singapore and it can be beneficial to spend some time there first, getting to know people. You can do this by visiting the country during shorter stays and attending events at the start, trying to connect with fellow countrymen on LinkedIn, Internations, and similar.
This is particularly important if you're not specialized or have experience in a field that's in high demand or needs a certain position. Keep in mind that companies in Singapore primarily select Singaporean citizens due to government regulations and to reduce the hurdles of managing employment (more about that later).
Finding Jobs via Job Boards
If you have a job and don't need to find a job urgently in Singapore, you can start and apply for jobs on job boards. That said, this process is generally slower and not that efficient unless you're specialized and have experience in a certain field.
I would still recommend you to do this at the start, as it's easiest, and consider traveling to Singapore at a later stage.
If you need a suggestion on where to start looking, you can check our guide about the best job search websites for Singapore
Finding Jobs With the Help of Inhouse Recruiters
In addition to the above two options, I also recommend you contact in-house recruiters in companies that you're interested in working for. This is particularly efficient on LinkedIn. If you want to take it a step further, you can also try connecting with hiring managers directly.
Just type "Company name" and "Singapore" in the search field and select jobs. You'll then see a list of persons working for that company in Singapore.
Finding Jobs via Recruitment Agencies
Another great option is to contact recruitment agencies, such as Michael Page or Robert Walters, as their job is to "sell" new positions to companies. Simply put, they have established contact with plenty of companies in Singapore and approach these companies (or get contacted by the companies) for new job positions.
The following recruitment agencies should be of interest:
Robert Walters
Michael Page
Randstad Singapore
Hays Singapore
Manpower
Study in Singapore first
If you have tried to apply for jobs on job boards and feel that you would like to expand your network in Singapore, a great choice can be to move there for studies. This will give you a great opportunity to visit job fairs, meet people, and learn more about the market.
You see, you'll even enjoy discounts on tuition fees if you decide to stay and work in Singapore after you've graduated there. Besides, companies will appreciate that you have experience of living in Singapore, at the same time as the nation has some of the best schools in Asia.
If you are in the early stages of your career, an internship in Singapore can be an excellent choice.
How is the job market in Singapore?
The Singaporean job market has been strong, according to the Manpower industry, the nation added as many as 63,200 jobs in 2019 — the highest number since 2014. We see a particularly strong demand of skilled professionals in banking and technology, including jobs such as:
AI specialist
Robotics engineer
Full stack engineer
Digital marketer
Backend developer
Data scientist
DevOps engineer
Data engineer
Cybersecurity specialist
Software engineer
Product manager
Machine learning engineer
Scrum master
As you can see, these jobs require that you have a technological background and that you are specialized in a certain field. Thus, finding a job as a Business Development Manager, Marketing Manager, or similar, is more difficult unless you have a good network in Singapore or sought-after experience.
Requirements for foreigners to work in Singapore
Singapore is a competitive nation due to its transparent and efficient ways of doing business, low taxes, low crime rates, multi-cultural society, tasty food, a nice climate, and the list goes on.
Not strangely, the requirements for foreigners to work in Singapore can be a bit challenging. To work in Singapore, you need to have a valid work visa. Before you can get such a visa, you have to find a job and employer that is willing to sponsor you such a visa.
As a result, many employers (even those from your home country) prefer to hire locals as it's easier and less costly. The work visas that are available for most foreigners are:
Employment Pass (EP)
EntrePass
S Pass
Employment Pass (EP)
The Employment Pass is the most common work visas for foreigners in Singapore and used for "foreign professionals, managers, and executives". You have to earn at least SGD 3,600 a month and have acceptable qualifications to get this work visa.
The duration of the pass is up to 2 years for first-time candidates while renewals are valid for 3 years. For more information about this work-pass, I recommend you to visit the Ministry of Manpower (MOM) in Singapore.
EntrePass
Foreigners who wish to start a business in Singapore and live there can apply for the so-called EntrePass. For this work visa, there are no minimum salary requirements and it's valid for 1 year the first time. For the following renewals, it's valid for 2 years.
Being able to reside in Singapore with this work pass is easier said than done though, you can read more about work pass and the requirements on the Ministry of Manpower's website here.
S Pass
On the contrary to the Employment Pass and EntrePass, which are used for professionals, the S Pass is used for skilled and semi-skilled workers. To get this work pass, you have to make at leastSGD 2,400 a month and meet the assessment criteria, that you can read more about here.
The duration of the work pass is 2 years and your employer or employment agent has to apply on your behalf. You cannot keep the same pass if you change a job, but have to apply for a new pass.
The S Pass is also fairly common among foreigners working in Singapore.
How high are the salaries?
Singapore has some of the highest salaries in the world, even if living costs are high, this shouldn't be a major concern if you look for jobs there. According to Business Times, the salaries will increase more year-by-year as Singapore's talent pool shrinks.
As of March 2020, the average salary in Singapore was SGD 67,152 (around USD 47,740) a year, including the employer's CPF contribution. Besides, persons who plan to change jobs look for salary increases of as much as 10% to 15%.
The top-paying industries are banking & finance (not strangely), accounting, IT, and healthcare & life sciences.
Below are some examples of yearly median salaries for various occupations in Singapore:
CEO: SGD 500,000
Automation Engineer: SGD 70,000
R&D Manager: SGD 130,000
Project Manager: SGD 104,000
Keep in mind that you have to earn at least SGD 3,600 (USD 2,608) per month to qualify for an Employment Pass as a foreigner. The S Pass is easier to get as you only have to earn SGD 2,400 (USD 1,739).
How high are the income taxes?
Singapore has some of the lowest taxes in the world, as mentioned, this is one of the main drivers for wealthy people living there.
The tax rates differ depending on if you're a resident, staying more than 183 days a year, or a non-resident, staying 61 – 182 days a year. If you look for jobs in Singapore, I assume that you belong to the first category and we will therefore focus on those tax rates.
Your best sources for up-to-date information about taxes in Singapore is undoubtedly the IRAS (Inland Revenue Authority of Singapore) website. As of the time I'm writing this article, the tax rates are as follows:
First SGD 20,000: 0%
Next SGD 10,000: 2%
First SGD 30,000: –
Next SGD10,000: 3.50%
First SGD 40,000: –
Next SGD 40,000: 7%
First SGD 80,000: –
Next SGD 40,000: 11.5%
First SGD 120,000: –
Next SGD 40,000: 15%
For the complete list, you can visit IRAS' website directly.
What should my CV look like?
Writing a CV for the Singaporean market should be similar to that of the UK market. I won't explain how to write resumes in great detail, but advise you to look for "Singapore CV templates" on Google Images, as a picture says more than a thousand words.
Another good example is the CV template provided by Resumewriter.sg.
As you can see, Singaporean CV's have your name at the top, including your contact information. Besides, the same as it goes in the UK, they rarely use photographs of themselves (this is not the case in Germany or China, for example).
The CV should explain about your executive summary (aka a short professional history overview and highlights). Continue with your educational background/information, key skills, and then explain your professional history.
Keep in mind that the CV should be kept short as recruiters review CVs quickly, only just for a few seconds.