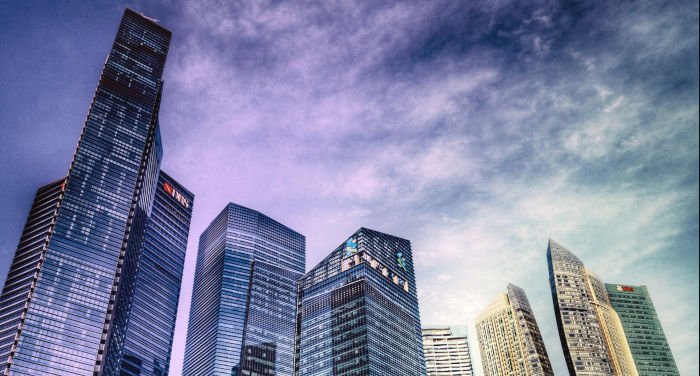 Accounting Software for Your Singapore Company – Index
Do you own or work for a Singapore company and have to find accounting software for your business? Don't look any further.
Accounting software can help companies to save time, money, and streamline their processes. In this article, we list some of the best and most popular accounting software available in the market.
1. Sage
Sage is a leading company that provides accounting services to customers all over the world. With 13,000 employees, they've helped millions of entrepreneurs and company owners in 23 countries.
It stands as one of the leading accounting software service providers in Singapore and also provides services and training in numerous other industries and fields, including Business Management, People & Payroll, and more.
Packages & Prices
Sage offers a single package called Sage Business Cloud Accounting. Besides, they also have add-on services that you can read more about on their website.
The account costs USD11.50 per month, but you will get a discount if you pay for the first year upfront, the fee is then USD124.20. The package is suitable for small businesses that need to create invoices quickly, process payments, and track accounts.
You'll get access to the following features:
Unlimited transactions
Unlimited email support
Reports with drill downs
Manage customers, suppliers and items
1GB storage
2 users, 1 company
Automatic backups
Bank and credit card processing
Pay by MasterCard or Visa
Accountants area
Integrations
There's no information about the integrations available on Sage's website. Therefore, I recommend you contact them directly for the latest information.
2. Xero
Xero was founded in 2006 and one of the fastest-growing accounting software available in the market. The company was originally founded in New Zealand and now has more than 2,500 employees all around the world, leading the cloud accounting markets in New Australia, New Zealand, and the UK.
They have helped millions of customers over the years and continue to remain as one of the most popular options available.
Xero is also a partner of several of the biggest banks and online payment service providers, including DBS, HSBC, OCBC Bank, Wise (formerly Transferwise), and UOB. Thus, you can get automatic transaction updates from the bank directly into your Xero account every day
Packages & Prices
Xero offers 3 different packages:
Premium: USD 40
Standard: USD 30
Starter: USD 20
The Premium version is the most advanced one and starts from USD 40 a month. With this package, you have no restrictions to send invoices and quotes, enter bills, reconcile bank transactions, or handle multiple currencies.
The Standard package is a bit simpler and has all the benefits as the Premium package except that you cannot use multiple currencies.
The Starter package has some limitations as you can only send 5 invoices and quotes, enter 5 bills, and reconcile 20 bank transactions.
In addition to the paid packages, you can also get a free trial for 30 days and that includes all the features of the Premium package.
Integrations
Xero allows you to integrate the account with numerous apps, including Stripe, PayPal, Zapier, and Square for payments. For CRM, you can also integrate with software such as HubSpot, Accelo, and Pipedrive.
3. EZ Accounting
EZ Accounting is a leading local software company in Singapore that was founded in 1999. Since its inception, the company has provided IT services and accounting solutions to locals and foreigners alike.
As claimed on the website, the company primarily caters to SMEs that are looking for up-to-date, credible, and competent service providers. Besides, EZ Accounting is an IRAS (Inland Revenue Authority of Singapore) accredited company.
Packages & Prices
There's one package referred simply to as EZ Accounting and that was developed in Australia for small and medium enterprises (SMEs). EZ Accounting has not disclosed any price information on their website, therefore, you need to contact them directly for price information.
Integrations
EZ Accounting has not disclosed any information regarding the integrations you can make via their EZ Accounting service. Therefore, you have to contact them directly to understand available options.
4. GnuCash
GnuCash is a popular and free accounting software available to anyone. The application is easy to use and allows you to track bank accounts, stocks, income, and expenses. Besides, you can use it as a checkbook register.
The program is based on professional accounting principles to ensure accurate reports and balanced books.
Some of they key features with GnuCash are:
Payroll management
Bank reconciliation
Expense tracking
Besides, you can manage:
Double-Entry Accounting
Stock/Bond/Mutual Fund Accounts
Small-Business Accounting
Reports, Graphs
QIF/OFX/HBCI Import, Transaction Matching
Scheduled Transactions
Financial Calculations
You can find plenty of materials and guides on the website to learn how to use the software.
Packages & Prices
As mentioned, the software is completely free.
Integrations
There's no information about available integrations on GnuCash's website.
5. QuickBooks
QuickBooks is owned by the large American software company Intuit and was officially launched in 2002. The accounting software is mainly for small and medium-sized companies that can use their cloud-versions and onsite applications to manage accounting online.
By using QuickBooks, you'll be able to:
Track your expenses
Check your business performance
Create and send business forms
Efficiently manage your cash flow
QuickBooks also collaborates with Singaporean banks, including DBS.
Packages & Prices
QuickBooks offers 3 packages in Singapore, the same as in Hong Kong:
Simple Start: SGD 10 (original price SGD 20)
Essentials: SGD 15 (original price SGD 30)
Plus: SGD 20 (original price SGD 20)
Simple Start
This is the cheapest package and can only be used by one of your employees, in addition to your account.
Essentials
With this package, you can include as many as 3 users, besides, you can add your accountant.
You can also generate sales quotes, manage and pay bills, and handle transactions in various currencies.
Plus
With this account, you can have up to 5 users and add your accountant. This package is similar to the Essentials package, but you can also create purchase orders, track inventory, and track project or job profitability.
Integrations
You can integrate QuickBooks with dozens of applications and programs such as PayPal and Stripe, just to mention a couple.
6. HashMicro
HashMicro is a reliable online based accounting software and used by various large companies, including DBS, Danone, Abbott, Hilti, and UOB. The company was founded as late as 2015 but has grown quickly and now has more than 250 clients and 250 employees.
One of their most popular products is the Accounting Software for Enterprises, where you can:
Automate cash flow management
Financial statement generation
Bank reconciliation
Journal entries
Invoicing
For more information, I recommend you to check their website.
Pricing & Plans
HashMicro only provides quotations based upon requests and there's no price information available on their website. You can contact them for a personalized quotation.
Integrations
The same as it goes with the pricing and plans, you have to request information about integrations on the website.