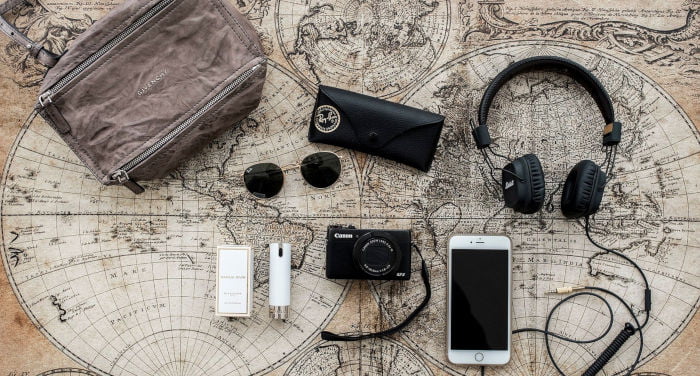 Do you plan to visit Singapore and wonder how you can get a hold of a good SIM card?
Singapore is a tech-savvy nation with plenty of operators and products in the market. As such, we have written this article to give you a helping hand and to present some of the best options possible.
Some readers faulty believe that one has to buy a SIM card once arriving in Singapore. That's not necessarily the case as you can pre-order SIM cards online, get them sent to your home before you depart, or get an eSIM card.
Finally, there are some other interesting options like renting a phone for your trip to Singapore.
Types of SIM cards with data for Singapore
Generally speaking, you can access data connections in Singapore in four different ways. You can either purchase a local prepaid SIM card, use roaming with your current subscription in your home country, get an eSIM, or buy an international travel SIM card. Let's review the options.
1. eSIM (recomended)
If you don't need to make any local calls and only want internet access on your cellphone. The eSIMs (electronic SIM cards) are probably one of the cheapest and most convenient options.
You only need to install their software on your cellphone, choose a data plan and you will have internet access as soon as you arrive in Singapore (or any other country included in the plan).
2. Local Prepaid SIM Cards
A popular and easy option is to buy a local prepaid SIM card. It's so convenient just to drop by a shop just when you're still inside the airport.
Besides, if you want an even more convenient experience you can just order a SIM card online before you depart for Singapore. There are plenty of websites, such as Amazon, that offer SIM cards for reasonable costs.
Just keep in mind that you need to activate the SIM card before you travel, you'll need your passport to activate the card as well.
3. International Travel SIM Cards
The international travel SIM cards are useful for travelers who plan to visit multiple countries during their trip to Asia. Might you be a backpacker or a business person who needs to meet with local clients in various countries, then this can be a good option.
Even if the prices are generally reasonable, it's a bit more expensive to use international travel SIM cards for local dittos. We will go into greater detail and present the prices from various service providers later in this article.
4. Roaming
Some travelers decide to use their roaming while traveling overseas. This is sometimes the case for executives who are employed by a multinational company and that are covered financially.
Some travelers use roaming if they don't have a local SIM card and are in great need of using the internet. That said, there are also service providers who offer comparably low roaming costs. Yet, this option is the least preferred and often the most expensive one.
However, I also want to mention that Singapore is a developed country and they even have public Wi-Fi in most parts of the downtown area. The Wi-Fi is called Wireless@SG and is a free public Wi-Fi, you'll find hotspots at many locations, including everything from malls and museums to MRT stations and public libraries.
To use the Wi-Fi, you need to be able to receive text messages internationally as they will send you a password code. You can find a list of hotspot locations by visiting this article.
eSIM (recommended)
If you only need a data plan for Singapore, getting an eSIM is an excellent option. Below you will find some of the best options for Singapore:
Redtea Mobile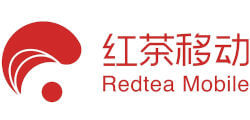 Redtea Mobile is one of the most innovative companies that provide eSIM technology to get cellular network coverage across the world.
You can easily get their eSIM card by scanning a QR code or downloading their app. Just follow the steps below:
Get your eSIM by scanning a QR code
Exclusive offer: get 30MB free mobile data (free trial)
Check that your smartphone supports the eSIM: Check if your device is listed bellow:


Scan the QR code:

Get your free trial: Get 30MB data for free to try their service
Recharge your QR-SIM card: You will receive an SMS with a link to easliy recharge your eSIM

1GB / 30 days: 6.50 USD
5GB: 29.50 USD
Get your eSIM with the ReadteaGO APP
Exclusive offer: Use the coupon code *REDICINA* to get 2 USD OFF in your data plan
Check that your smartphone supports the eSIM: Check if your device is listed below:


Add the promo code: Get 2 USD discount when you recharge your eSIM card
Recharge your eSIM through the App

1GB / 30 days: 7.99 USD
3GB: 16.99 USD
Local prepaid SIM cards in Singapore
Below we have listed some of the biggest and most popular service providers that offer prepaid SIM cards in Singapore. If you have any other recommendations or experience of using any of the companies, feel free to write a comment at the end of the article.
Starhub Travel Prepaid SIM (7-12 days visit)
The Starhub Travel Prepaid SIM card is the perfect choice if you only plan to stay in Singapore for 7 days. It's one of the cheapest options and you'll enough data during your trip. If you go for this option, you'll get the following:
100GB local data for 7 days
1GB roaming data
30 mins IDD 018 calls
100 local SMS
500 mins local outgoing calls
Unlimited local incoming calls and local data for social messaging
The price is only SGD 12 (USD 8.7), which is affordable when taking into consideration what you get. As you can see, you even get 1GB of roaming data.
You can buy a SIM card at any of the following places:
StarHub Shops & Exclusive Partner outlets
StarHub Authorised Retailers
7-Eleven & Cheers convenience stores
Changi Airport (Terminal 1, 2, 3 and 4)
StarHub Counters (Arrival Halls)
UOB Currency Exchange Counters
Having said that, you can also pre-order a SIM card online. Simply visit the UOB Currency Exchange at Changi Airport Terminal 1 – 4, Arrival (Public/Transit Area) to pick up the SIM card at Changi airport (must be done within 2 months after ordering).
Singtel hi!Tourist EZ-Link SIM Card
This is another great option if you plan to stay in Singapore for 7 days. The benefit of using the $18 hi! Tourist EZ-Link SIM Card from Singtel is that you can use it in the Metro.
The card costs SGD 18 (USD 13) and comes with the following package:
100GB 4G local data
SGD 3 EZ-Link stored value for train/bus rides
1GB data roam to Australia, Malaysia, Indonesia & Thailand
You can simply order the SIM card online, after, you get a confirmation in your email inbox. To collect the SIM card, you need to bring:
Confirmation email
Order ID
Passport (for verification and identification purposes)
You can pick up the SIM card at the Changi airport or downtown. To see the different pick-up spots, simply visit this link.
SIM cards valid for 180 days
If you want a SIM card that is valid for more than a week or two, both Singtel and StarHub offer products that last for up to 180 days. The Singtel hi! $38, for example, lasts up to 180 days and gives you 3 GB of local data and Malaysia data. The cost is, as you can see, SGD 38 which equals around USD 27.
The StarHub's Happy $15, on the other hand, is valid for 180 days and gives you 2.2 GB local data (free usage of Wechat, Whatsapp, Line). This SIM card costs SGD 15, which is around USD 11.
The buying process is the same as for the SIM cards with shorter validity.
Buying local SIM cards online
If you want to buy a SIM card and get it delivered to your home before departure, you can visit SIMeasy or Amazon.com. Most of the SIM cards are valid for a week or more and can be used in multiple countries.
Below I have listed some popular options.
Amazon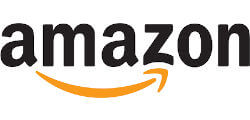 AIS 8Day/4GB Data Roaming SIM card
Company: AIS
Validity: 8 day(192 hours) of unlimited data usage in 15 countries
Data: 4GB, down to 128kbps until the 8 day period expires
Countries: Singapore, Korea, Malaysia, India, Burma, Cambodia, Philippines, Laos, Taiwan, HK, Maccu, Japan
No further registration is required. instant use.
Price: USD 14.50
Company: AIS
Validity: 10 Days (240Hrs) Unlimited data usage
Data: 6 GB then drop to 128 kbps until the 10 day period expires
Countries: Singapore, South Korea, Malaysia, India, Burma, Cambodia, Philippines, Laos, Taiwan, HK, Macau, Japan, China
Price: USD 15.00
Simeasy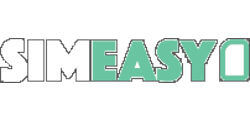 STARHUB & DIGI TRAVELLER SIM – 2GB INTERNET
Company: Starhub & Digi
Validity: 7 days (168 hours)
Data: 2GB (after 300MB the speed decrease but no lower than 512kbps)
Countries: Singapore, Malaysia, Thailand
Price: USD 22.00
Buying local SIM cards picked up at the airport
As mentioned above, a convenient option is to either pre-order a SIM card and pick it up at the Changi airport, or simply buy one directly after you have arrived at the airport.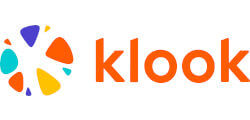 Klook.com, for example, allows you to pre-order the SIM card and do just that.
One product available is the M1 4G Prepaid Sim Card, which can only be picked up at Changi Airport. The service has received more than 25,000 reviews with an average rating of 4.7, which speaks for itself.
Overview:
Company: M1
Validity: 7-12 days
Data: 100GB of lightning fast 4G
Countries: Singapore
The SIM card comes with free minutes of international calls, which is kind of amazing.
Price: USD 7.29
International Travel SIM cards
If you plan to visit several different countries during your trip you should consider to opt-in for a so-called international travel SIM card. The benefits of using an international SIM card is that you can stick to one SIM card, avoiding the hassle to buy a new one every time.
As shown above, you can find international travel SIM cards from AIS on Amazon that come at reasonable costs. As explained in our article about prepaid SIM cards in China, there are plenty of operators that offer SIM cards which can be used all over the world.
The price for this kind of SIM card is a bit more expensive though.
Roaming in Singapore
As mentioned, using roaming is probably your worst option as it often results in higher costs.
Even if there are operators who offer roaming as a part of their package, you will most likely end up with a larger phone bill if you use roaming via your regular subscription back home.
Truth be told, it's better to use public Wi-Fi in Singapore, which is accessible are numerous hotspots (at least if you stay for a few days).
Also, make sure whether your operator allows you to use roaming.
Rent a phone in Singapore
This is the final option I will present in this article. There's one service provider who stands out in the phone-rental market, namely Cellular Abroad. Founded in the US in 2001, they help US and Canada-based persons to rent a phone and to get a SIM card before departure.
Renting a phone might not be as useful if you visit China where the issues with cybersecurity are more prevalent. That said, there are some benefits to using a rental phone.
Cellular Abroad allows you to rent a phone and receive it just a few days later, along with a SIM card. The rental rates are as follows:
1 week: USD 56
2 weeks: USD 112
4 weeks: USD 120
6 weeks: USD 150
8 weeks: USD 165
The data plans are comparably expensive and USD 0.10 / MB for 3G data service.
Also, this service is only available for people who live in the US or Canada.
If you want to use Cellular Abroad services and rent a phone, simply include our promo code sapore10 and get a discount of 10 US dollars at checkout. The discount code can be shared while talking to Cellular Abroad, or you can just input it when buying online.
Two other websites are offering rental phones, Cellhire and Travelcell.
If you use Cellhire, you only pay SGD 2.99 per day (USD 2.16) and get the following package:
Free incoming calls
National Calls: USD 0.49 per minute
Calls to US: USD 0.69 per minute
Local Text Message: USD 0.29 per message
International Text Message: USD 0.39 per message
Credit Card Authorization: USD 1.00 Authorization