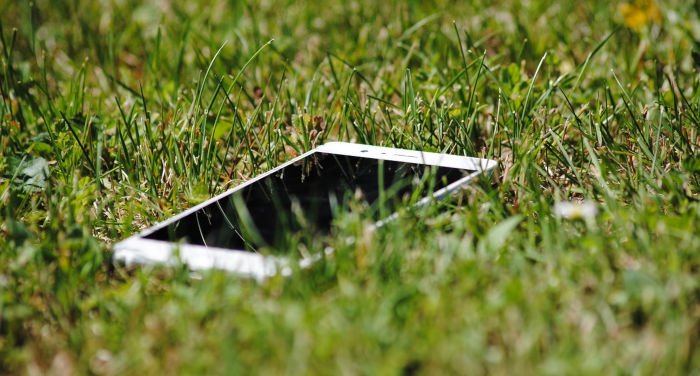 Apps for Traveling in Taiwan – Index
Do you plan to travel to Taiwan and want to download a handful of useful applications? In this article, we list some of the best applications that are widely used among locals and travelers alike.
You can save a great deal of time, energy, and money if you download a handful of these applications and start using them from day one.
The applications listed are available both for the Android operating system (on Google Play) and iOS (the Apple Store). If you have any other recommendations of applications that should be of interest to travelers, feel free to write a comment below.
Let's start with probably the most important application.
1. Google Maps
You've probably not gone unnoticed about Google Maps as it's one of the most widely used applications in the world. Google Maps has transformed the way of traveling as you won't need to bring physical maps anymore. The reason is that Google Maps allows you to download maps that can later be used in offline mode.
Thus, you won't even need an internet connection or Wi-Fi to use the application, even if that's preferred.
Google Maps is great in the sense that it's free, accurate and helps you to navigate streets, find bars and restaurants, check the distance between locations, and you can see routes and distances in real-time.
There are no real cons of using Google Maps even though it can be a bit slow from time to time, depending on the internet connection.
You can download Google Maps for free on Google Play and in the Apple Store. Having said that, it's usually pre-installed if you use Android.
2. Uber
Uber is one of the biggest taxi-hailing apps in the world that has managed to continue its operations in Taiwan. That's not the case in Southeast Asian countries and in China where Uber decided to pull out due to fierce competition.
Uber has around 10,000 drivers in Taiwan and used widely among travelers who don't want to hassle taking regular taxis or public transportation. Sometimes, taxi drivers aren't capable of speaking English in Taiwan and you don't want to wait for a taxi to arrive.
Taxi fares are comparably cheap in Taiwan, at least compared to places like Singapore and Hong Kong. Thus, Uber can be a convenient choice if you're in a rush or just a bit lazy.
The company has been under scrutiny by the Taiwanese government and announced that it will comply with the government's regulations in 2019.
3. GO! Taipei Metro
GO! Taipei Metro was launched by Taipei Rapid Transit Corporation (TRTC) and is widely used among locals and foreign travelers alike. The application shows you the Taipei Metro route map, transfer information, exit information, and it can be used as a journey planner.
Another great benefit of using the application is that they report incidents or disturbances to public transportation in real-time, by sending push notifications to users. You can simply go to the section "important notices" for the latest information.
The application also allows you to see the nearest YouBike stations (more about YouBike later), which Metro stations that are handicapped-friendly, the quickest route to your final destination, and more.
Simply download the application on Google Play or in the Apple Store.
4. Tour Taiwan
Tour Taiwan was created by the local government and helps you to find restaurants, accommodation, police stations, and hospitals. You can also read news, find popular tourist sites, and festivals.
It can be worth giving this application a try even if some users have complained that it's only available in Chinese now. It should be available in English, Chinese, Japanese, Traditional Chinese, at least according to various sources.
Few parts of the application are available in English and some complain that the application is rather slow.
5. KKday
KKDay is an eCommerce travel platform that helps travelers to find and book local tours, activities, attractions, experiences, and transportation. The website is neat and available in English, Chinese, Japanese, Korean, French, Vietnamese, and more.
Simply input your budget and time range and then KKDay will display the best activities and attractions available. You can instantly see descriptions, prices, durations, and reviews. If you're interested in participating in an activity, simply add it to the cart and proceed to checkout.
KKDay is a partner of several major companies and service providers, including HSBC, UOB, Mastercard, Shopee, Grab, Uber, Lazada, and more.
The application has a surprisingly high rating, averaging at 4.7 on Google Play and with almost 19,000 reviews. You can also find the application in the Apple Store.
6. Line
Line is an instant-messaging application, similar to WhatsApp that is used in many other countries. Line originally comes from Korea and is widely used in places like Thailand, Korea, Japan, and Taiwan.
If you want to interact with locals and exchange your contact information, you should download Line before or after you've arrived in Taiwan. Even if some locals use WeChat and WhatsApp, you'll see that most people use Line.
The application is easy to use and allows you to send texts, images, video, and audio messages, and have free VoIP conversations and video phone calls.
7. Pleco
Pleco is probably the best digital English and Chinese dictionary you can find in the market. As locals are keen to speak English and sometimes can't communicate in English, I recommend you to download this application from day one.
The application has been around for years and there's both a free and a paid version. That said, the free version should be more than enough. Originally founded in the US in 2000, Pleco has become one of the most popular English and Chinese dictionary for smartphones.
The application allows you hand-write characters, save flashcards for future training, screen readers, and much more.
Pleco has received more than 35,000 votes on Google Play and with an average score of 4.7. It can't be better than that!
8. FunNow
FunNow is a popular application that allows you to book restaurant visits, spa visits, and other activities with just a click. It's not only available in Taiwan but Hong Kong, Kuala Lumpur, Okinawa, Tokyo, Osaka, and Bangkok.
FunNow provides low prices, quality services, and locations that are hand-picked for your convenience. The application has an average rating of 4.3 on Google Play and has received thousands of reviews from users. It has also been featured on CNBC, Vogue, and many other magazines.
9. YouBike
YouBike is a public bicycle rental application, they provide countless of bicycles all over Taipei. Renting a bicycle can be a great choice if you want to see and explore more of Taipei and don't spend excessive time in the subway.
It only costs NTD 10 (USD 0.32) to use YouBike for 30 minutes, thus, it allows you to save money at the same time as you get some good exercise. They have hundreds of stations and you can find bicycles within a short distance.
You can download the application on their website, Google Play, and in the Apple Store.
10. Taiwan Weather
Taiwan weather is a highly acclaimed weather application that gives you the latest weather forecasts. It can be wise to download this application to avoid sudden storms and rainfall. The application is available in English and Chinese and provide information about (examples):
Current conditions
7-day and 3-hr forecasts and charts
Sunrise and sunset
Current observation and latest 24-hour data
Air quality
Others
The application has an average rating of 4.5 and has received more than 11,000 reviews, which speaks for itself. It's user-friendly and provide accurate information. You can decide whether you want to receive push-notifications or not.
11. Travel Taipei
Travel Taipei provides information about upcoming events, exhibitions, shows, and the latest news. By using the application, you can receive plenty of information about restaurants, accommodation, shopping, and entertainment.
The application checks your current location and shows fun and interesting places nearby, instantly. Compared to most of the other applications listed above, the Travel Taipei app is fairly new and hasn't received as many reviews yet.
12. Taiwan GuideWithMe
Taiwan GuideWithMe is an offline travel guide that recommends articles according to your location. Being developed by travelers for travelers, it provides warnings, get around guides, general advice, off the beaten track advice, hotel and restaurant recommendations, and much more.
One of the benefits of using the application is that you don't need any internet and can avoid expensive roaming costs. The information is continuously updated by travelers that have visited certain areas.
The application is also used in Italy, France, Spain, Russia, Turkey, Switzerland, Japan, and other countries in the world.
13. Agoda, Booking, and Airbnb
Booking is one of the biggest hotel-booking websites in the world, having more than 140,000 listings. It's a popular application thanks to its modern interface and neat features. Simply download the application and input your price range, the number of travelers, and the location where you wish to stay.
Booking will then show you the top-rated results available, often including discounts.
If you register with Booking, you'll be able to see all the bookings you made previously. Also, you'll get access to the following in some locations:
A barcode to be used for discounts when visiting the main attractions
You can become a "Genius"-user after booking a certain amount of properties. You'll also get discounts
Agoda is similar to Booking, in fact, they are owned by the same parent company. The website has 39,422 hotels available in Taiwan at the moment I'm writing this article, including locations such as Taipei, Taichung, Kaohsiung, Tainan, and Yilan.
Both Agoda and Booking offer discounts, but you can generally find better deals on Agoda. Having said that, you also need to pay for everything upfront most of the time, which can be troublesome if you want to cancel the stay.
It's worth having a look at both Booking and Agoda, before you book your accommodation.
If you want to have a more local and genuine experience you can also book a unit on Airbnb. The rates can be as low as USD 20 per night in Taipei City and there are plenty of options available.
The benefit of using Airbnb is that you have more freedom as you can cook food, do the laundry, and more. It's generally cheaper as well. Since a couple of years back, Airbnb has started to offer 'experiences', including everything from cooking classes, guided tours, Taiwanese tea tasting, and more.
It's worth having a look at Airbnb if you're on a strict budget and want a more local experience.
[Photo Credits (Creative Commons CC0): Pixabay.com]