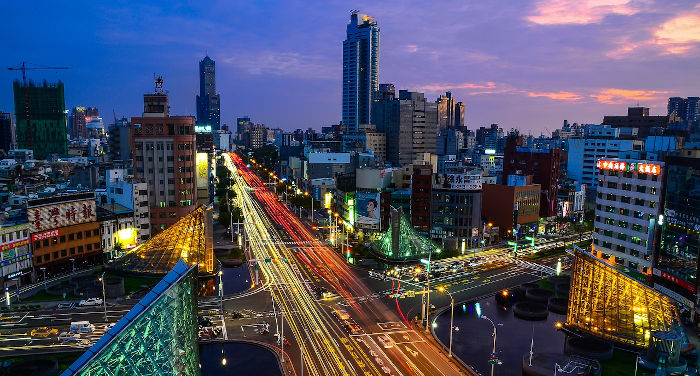 Accounting Software for Your Taiwan Company – Index
Accounting software is a great tool for small and medium-sized companies that want to save time, money, and allocate resources elsewhere. In Taiwan, you'll be able to find both local and international accounting software that cost everything from zero up to around 10 US dollars every month.
If you're based in Taiwan and look for this kind of tool, don't look any further. In this article, we list some of the most popular software available, including information about the companies, the features, packages & pricing, and integrations. Let's get started.
Own Biz Accounting
Own Biz Accounting was founded by Hiroshi Furukawa and has become a leading accounting software in Taiwan. Born and raised in Japan, he has studied in Canada and Japan and worked in various industries.
The company offers the following services at the moment:
QuickBooks Online Cleanup
Outsourced Monthly Bookkeeping
Setup, conversion to QBO
QBO App Integration & Consulting
They primarily help small and medium-sized companies to streamline processes and to kick start their businesses by outsourcing bookkeeping.
Packages & Prices
Own Biz Accounting doesn't present any prices on their website, instead, you have to contact them to receive an individual quote. You can do this by sending a message directly through the website.
Integrations
Again, Own Biz Accounting doesn't stipulate which applications and programs you can integrate your business with. Thus, you can ask this when requesting an individual quotation.
QuickBooks
QuickBooks was founded by the large software company Intuit Inc. and had its stable release in 2019. The same as it goes with Own Biz Accounting, QuickBooks is primarily to cater to small and medium-sized companies that can use their cloud-based accounting software, on-site accounting applications, payroll, functions, and more.
Quickbooks offers three different packages for companies based in Taiwan, namely:
Simple Start: USD 7.50
Essentials: USD 11.50
Plus: USD 15
The Simple Start package is the smallest package and allows you to:
Manage your sales tax
Track sales, profits, and expenses
Create and send unlimited invoices
Can be used by 1 user, plus your accountant
The Essentials package includes more features as you're allowed to:
Manage and pay bills
Transact in multiple currencies
Generate sales quotes
Can be used by 3 users, plus your accountant
The Plus package includes the most features, in addition to all the features and functions included in the Essentials package, you can:
Create purchase orders
Track project or job profitability
Track inventory
For as many as 5 users, plus your accountant
Integrations
QuickBooks can be integrated with various applications and programs, including PayPal, Shopify, House Call Pro, Buildertrend, and much more. For a complete overview, you can check this page.
Fresh Books
Fresh Books was founded in Canada in 2002 and has become one of the biggest online accounting software available in the market. Since its inception, more than 24 million
people have used FreshBooks in more than 160 countries worldwide.
It's primarily used among small and medium-sized companies that need cloud-based accounting applications. The software is easy to use and has a visual interface.
Packages & Prices
Fresh Books currently offers software or services that help you with:
Invoice Software
Expenses and Receipts
Time Tracking
Managing Projects
Estimating Software
Online Payments
All FreshBooks Features
Financial Reports
Others
Their accounting service is popular and has received thousands of positive reviews. With the accounting software, you can manage and see:
Balance Sheet
Trial Balance
General Ledger
Cost of Goods Sold
Other Income (interest, rental income, etc.)
Chart of Accounts
Accountant Access
Journal Entries
Fres Books comes with three different packages:
Lite: USD 7.50
Plus: USD 12.50
Premium: USD 25
The packages come with numerous functions and features, something that you can read more about here. Obviously, the biggest package is more suitable for larger companies as you can manage up to 500 clients and have up to 10 users.
Integrations
You can integrate Fresh Books with plenty of other programs and applications, including Dropbox, Hubspot, Google Suite, Stripe, Acuity Scheduling, and more. For more information, simply go to their website and have a look.
Manager
Manager.io is free accounting software that's available in more than 70 languages. It was primarily developed to help small businesses and you can use it for both Mac, Windows, and Linux.
Despite being offered for free, Manager has a modern interface and has become a popular option among small companies. In addition to its useful accounting services, you can use the application for payroll issues, invoicing, and more.
Just some examples of other features include:
Billable expenses
Fixed asset management
Capital accounts
Profit & loss statement
Balance sheet
Statement of changes in equity
Trial balance
VAT, GST or sales tax
It's worthwhile to give this software a go as it's free and you can test it out without paying a cent. You can also find a forum and guides on the website to get help learning more about using the software.
Packages & Prices
As mentioned, Manager is completely free and can be used in more than 70 languages. The software comes with the following benefits:
It's fully-equipped with accounting, invoicing, payroll and other important functionality
Can be used offline with your desktop or laptop
Available on Windows, Mac, and Linux and constantly updated
The data is portable across all versions of Manager, including our Cloud & Server offering
Integrations
Manager.io currently doesn't provide any information about available integrations on the website.
GnuCash
The same as it goes with Manager.io, GnuCash is free accounting software that is used by thousands of people worldwide. You should give this program a try if you're a small business-owner who look for a useful but free application.
The program was released as early as 1998 and comes with numerous features, including:
Double-entry bookkeeping
Scheduled Transactions
Mortgage and Loan Repayment Assistant
Small Business Accounting Features
OFX, QIF Import, CSV Import
HBCI Support
Transaction-Import Matching Support
Others
Packages & Prices
As mentioned, GnuCash is completely free and can be downloaded directly on their website.
Integrations
GnuCash allows many external software integrations that you can read more about here.
Wave Financial
Wave Financial was founded in 2010 and has grown from a few members to over 250 employees. Since the start, they have helped hundreds of thousands of small business owners and tracked over USD 330 billion in income and expenses.
In 2019, the company acquired the fintech company Every and Wave itself was acquired by H&R in that same year.
Wave focus primarily on three different fields:
Accounting: Track your income and expenses
Invoicing: Create and send professional invoices
Receipts: Scan receipts anytime, anywhere
With the software, you'll be able to, for example:
Get unlimited income and expense tracking
Track sales tax on income and expenses
Add unlimited partners, collaborators or accountants
Run multiple businesses in one account
Instantly see how your business is performing on your dashboard
Others
Packages & Prices
What's most crazy about Wave is that it's free and you don't have to pay any set-up fees, there are no hidden charges and no monthly fees.
Integrations
Wave is integrated with more than a thousand applications and programs, including names like Zapier. For more information about the others, I recommend you contact them directly on their website.