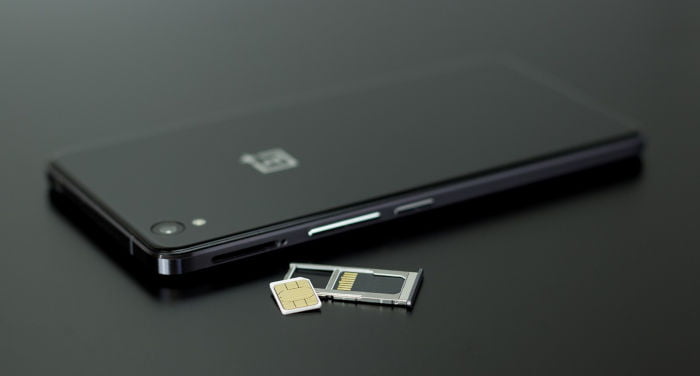 Do you plan to travel to Taiwan and need to get a local SIM card? Navigating the jungle of SIM cards can be a daunting and time-consuming task as there are many options available.
You see, you don't necessarily need to buy a SIM card once you've arrived in a local shop in Taiwan. You can also buy SIM cards in advance online and receive it directly to your home. You can also pre-order a SIM card and pick it up at the international airport once you've arrived.
That said, many different companies are operating in Taiwan and it's not that easy to find the best option within a short time. Therefore, we have written this article where we explain what kinds of SIM cards that exist, about operators offering the SIM cards, how you can order them, about the data plans, costs, and more.
Let's start and check what types of SIM cards that are available.
Types of SIM cards with data for Taiwan
You can access data connections in China in three ways. The options you have are to buy a local prepaid SIM card, international travel cards, and to use roaming with your existing plan in your home country.
1. Local Prepaid SIM Cards
This is probably your cheapest option when buying a data plan in Taiwan. These are also easy to buy and you can get started instantly, therefore, many travelers decide to go for this option.
You can find them on various operators' websites such as China Unicom and AIS. Some websites summarize information about the SIM cards and where you can buy them directly, such as Simoptions.com.
You can also buy the prepaid SIM cards on SIMeasy or Amazon, which is convenient as you can receive it before you depart for Taiwan.
2. International Travel SIM Cards
International Travel SIM Cards can be useful if you plan to visit several countries during your trip. Sometimes, you can even use SIM cards all over the world. Thus, you won't have to spend time buying different SIM cards. By having an international SIM card, you will have access to data wherever you go. The drawback of using this option compared to a local prepaid SIM card is that it's often a bit more expensive.
3. Roaming
Unless you have a subscription that allows you to use roaming at a low cost, this is your least preferable option. At least if you want to save money. If your employer can reimburse you for the costs, it can be convenient, of course. But, that's not the case for many travelers.
Local prepaid SIM cards in Taiwan
Let's check some of the most well-known and popular companies that offer local prepaid SIM cards in Taiwan. If you have any other recommendations, feel free to drop a comment below.
China Unicom Smart Bronze
China Unicom is a major service provider and widely popular among users in mainland China, Hong Kong, and Taiwan. Being one of the biggest companies in this industry globally, they serve around 90 million customers.
At the moment, China Unicom offers the Smart Bronze plan, including the following features:
Data: 5GB
Credit validity: 15 days
Coverage: Mainland China, Hong Kong, Macao, Taiwan
Price: USD 20.40
The SIM card only offers data, so you can use internet and your apps, but you cannot make phone calls or send SMS. You can buy one of their SIM cards on Simoptions.com's website.
Taiwan Mobile – 4G LTE Internet Service
Taiwan Mobile is a major service provider and is renowned for its great coverage and fast connections. One of their best prepaid SIM card options is the 4G LTE SIM card which costs around USD 10.
It's common that foreigners buy the SIM card when arriving at the international airport, but you can also find it in other Taiwan Mobile shops. They offer four different plans as follows:
Price: NTD300 / NTD500 / NTD1000 / NTD 300
Data: 1.2GB (60 days) / 2.2GB (60 days) / 24GB (185 days) / 3 days unlimited usage
For more information about the rates for phone calls and video calls, you can visit the website here.
Chunghwa Telecom
Chunghwa Telecom is a large network operator in Taiwan that is widely popular among locals and foreigners in Taiwan. They offer various packages at competitive rates.
Some examples are:
4G days, prepaid card:
3 day pass NTD 300 (includes NTD 50 credit for calls).
4G day plan prepaid card:
7 day pass NTD 500 (includes NTD 150 credit for calls).
4G day plan prepaid card:
15 day pass NTD 800 (includes NTD 250 credit for calls).
4G day plan prepaid card:
30 day pass NTD 1000 (includes NTD 430 credit for calls).
For more information, go to their website to check each option.
Worth mentioning is that you can only buy the SIM cards using NTD cash. But, you can also buy the SIM card on KK Day and pick it up at the airport (more about SIM cards that you can pick up at the airport later).
Buying local SIM cards online
If you want to receive your SIM card before you travel to Taiwan, you can buy Taiwanese SIM cards on websites like Amazon. This is beneficial as you won't need to queue or dabble with local sales staff after a long and exhausting flight.
If you visit Amazon.com you can see that there are plenty of options available. You can pay online and receive the SIM card at your home. As such, you can make sure that it fits and works before you depart for Taiwan.
For example, one option available is the Aerobile Taiwan Prepaid SIM card. It comes with 4G high speed and unlimited data, valid for 7 days.
The price is as low as USD 13.99 valid for 7 days and goes up to USD 29.49 for SIM cards that are valid for 30 days. Considering the time you save by purchasing a SIM card online, the costs are reasonable and you'll have everything prepared beforehand.
Simeasy.com offers various SIM cards for Taiwan, such as the TSTAR Traveler SIM with 3GB of internet. The package is valid for 7 days and you also get 40 minutes of local calls.
The first 3GB provided are at full-speed and 4G, after, the speed will decrease but not below 512 kilobyte per second.
Buying local SIM cards at the airport
Another option is to preorder a SIM card and later pick it up at the airport when you've arrived in Taiwan. This allows you to do some research beforehand instead of spending that time when you just crave going to your hotel room.
A popular website you should have a look at is Klook.com. The Far EasTone Telecom SIM card provided on the website has received thousands of reviews and has an average rating of 4.8 (!).
Validity: 3-15 days
Data: Unlimited (4G)
Coverage: The Whole of Taiwan (including Kinmen, Matsu, Penghu Islands)
Price: USD 7.49
You can pick up your SIM card at both terminals, the addresses and opening hours are as follows:
Taoyuan International Airport – Terminal 1
Address: Counter 1 – Unite Traveler, 1F Arrival Hall, TPE Terminal 1
Opening hours: 24 hours, daily
Taoyuan International Airport – Terminal 2
Address: Counter 1 – Unite Traveler, 1F Arrival Hall, TPE Terminal 2
Opening hours: 24 hours, daily
Bear in mind that this is just one option available Klook.com and you can find many other packages that come with low costs.
International Travel SIM cards
As mentioned, international travel SIM cards are useful if you plan to visit multiple places over a short period. Some operators, such as China Unicom, offer packages where you can use the internet in mainland China, Hong Kong, Taiwan, Japan, Macau and more.
However, there are also companies offering SIM cards that can be used all over the world! Sounds crazy, right? And the prices are reasonable too. We have written a separate article with a complete overview of the international travel SIM cards we recommend at the moment. There, you can find information about the service providers, plans, and prices.
Roaming in Taiwan
Roaming is the least preferred option as it comes with significantly high costs. Perhaps you've made a mistake and forgot to turn off the roaming, ending up with a telephone bill in the hundreds of dollars.
Some companies have special plans for roaming overseas, but it's generally more expensive and comes with a slow internet speed. You should also bear in mind that not all service providers allow international roaming, something that you should check beforehand.
With plenty of other cost-friendly options available, I would not plan to use roaming when visiting Taiwan.
Rent a phone in Taiwan
This option is not as common compared to buying a local SIM card. But, some benefits speak for renting a phone as a good option. This is especially the case if you visit mainland China, where you might come across issues with cybersecurity, for example.
It sometimes happens that travelers' phones are locked, without them knowing it. In such a scenario, you won't be able to use the local SIM card, which can put you in a difficult situation, of course.
Also, your phone might not be compatible with local SIM cards. This issue can be time-consuming and hard to resolve as you might have to buy a new phone during the stay.
You can rent a cell phone from Cellular Abroad and receive it just a few days later. Just keep in mind that this service is only available for people who live in the US or Canada.
Their data plans are a bit more expensive and you pay USD 0.10 / MB for 3G data service.
If you want to use Cellular Abroad services and rent a phone, simply include our promo code sapore10 and get a discount of 10 US dollars at checkout. The discount code can be shared while talking to Cellular Abroad, or you can just input it when buying online.