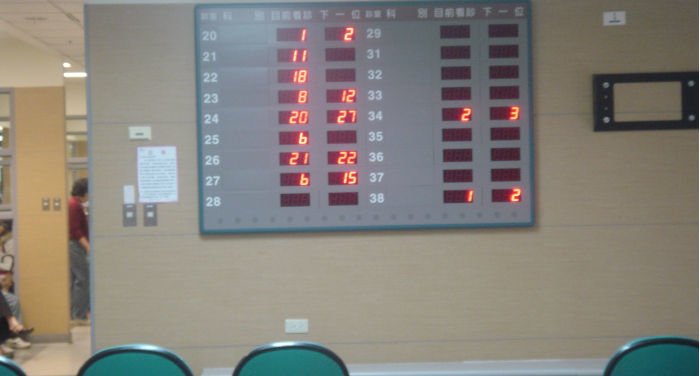 Note: If you are only interested on getting a free quotation for a travel insurance, then we recommend World Nomads (click here to get your free quotation).
Why do I need health insurance when traveling to Taiwan?
Foreign travelers are not required to have health insurance when visiting Taipei, or Taiwan in general. This is the standard in most Asian countries and regions, including Thailand and Hong Kong.
Even if Taiwan's public healthcare system is renown for being available to the masses and inexpensive, travelers are not covered by its national health insurance system (NHI). Thus, it can make great sense for travelers to buy insurance before visiting Taiwan.
Despite being a safe destination with low crime rates, you don't know if you'll get sick unexpectedly or experience an accident. Having a tropical climate, foreigners and locals risk to get tropical diseases like dengue fever (which there's no vaccination for), Japanese encephalitis, and enterovirus, for example.
You should also keep in mind that there are differences between Taiwanese hospitals and Western hospitals, which often come as a surprise. You shouldn't expect that nurses will take care of you 24/7 as friends or family members normally take care of hospitalized persons.
The hospital might not even give you bedding and towels, as this will be provided by someone who visits you. If you buy insurance that allows private medical care, you can expect English speaking nurses, doctors and a higher quality of care.
The healthcare system in Taiwan
As mentioned, expats and locals (and sometimes students) are obliged to join Taiwan's national health insurance (NHI) program. Simply put, it's a mandatory program where the government accumulate taxes to make sure that payers are covered by public healthcare.
As of 2004, 99% of the population was covered by this social insurance scheme. The NHI was introduced in 1995 and has made healthcare affordable and is proclaimed to cover every citizen.
Even if the NHI is highly-acclaimed with over 80% supporting the system, it's also facing issues. One outspoken reason is that the system is open for misuse. For example, 20% of persons who go for CR scans don't even come back to get the results.
The patients don't care as healthcare is cheap, they can visit several hospitals to get checked. At the same time, the hospitals are covered in terms of tax funding.
The government also allocates way less funding for its public healthcare compared to other OECD countries. So it's neither superior nor bad.
We also see problems with the NHI due to Taiwan's aging population, more chronic diseases and obesity, the quality of the medical care and irritable doctors.
Interestingly, most of Taiwan's health clinics and hospitals are privately owned. In 2016, 83% of hospitals and 98% of the health clinics were privately owned. There were 490 hospitals and 21,894 health clinics available as of the same year.
Hospitals in Taiwan
You'll find two kinds of hospitals in Taiwan: Public or private.
Public hospitals
Taiwanese citizens and foreigners who stay in Taiwan for at least four months are required to enroll in the NHI-system which funds the operations of public hospitals.
Yet, as we've seen above, there are significantly fewer public hospitals and medical centers compared to private dittos.
Even if public hospitals offer a wide range of services, waiting times are often longer and doctors don't always speak English. Expats who have the opportunity to look for more premium options at private facilities often do so.
With that said, many still choose public hospitals thanks to the heavy subsidies.
Private hospitals
Public hospitals offer world-class services and you can often expect the same standards as in American or European hospitals. However, keep in mind that you'll get less attention from nurses as it's expected that family members or friends will take care of you.
Besides, quality private hospitals have shorter waiting times and you'll be assured to get better patient care and there are more treatment options. If you have the opportunity to go to a private clinic, you should have it as an option.
You'll find various private hospitals in the major cities who solely focus on the expat market.
List of private international hospitals in Taipei
Wang Fang Hospital
The National Taiwan University Hospital
Taiwan Adventist Hospital
Mackay Memorial Hospital
What insurance do we recommend?
If you plan to stay in Taiwan short-term, we recommend World Nomads thanks to its international coverage (you can travel to other countries than Taiwan and still get covered). Another great benefit is the flexibility as you select the duration of the policy.
World Nomads is a perfect choice if you're in a rush or forgot to buy insurance before departing, you can do it while in transit or when arriving in Taiwan. That's often not accepted by other insurance companies and you can fill in the documents online.
When it comes to pricing, World Nomads is an affordable solution compared to what you get. With that said, if you plan to stay in Taiwan long-term, you might look for another private insurance provider or simply go to a publicly funded hospital under the NHI program.
The background is that World Nomads will send you back to your home country in case you have serious issues, where you get covered by your national health coverage. Thus, World Nomads might not be your best option in case you've renounced your health coverage in your previous country of residence.
There's only a couple of drawbacks of using World Nomads, the services are a little more expensive compared to the cheapest service providers (66 USD / month instead of 55 USD / month). Also, the services are only in English.
What should a good health insurance policy cover?
Your health insurance should preferably cover medical expenses for surgeries, hospitalization, tests, and visits. It should also cover emergency transportation, medication, and repatriation.
Also, the insurance should cover civil liability in cases where you cause material or personal damage. This can be reviewed case-by-case, so it's important that you read about your insurance policy beforehand. What will happen if you're involved in an accident if you've drunk alcohol for example?
A good travel insurance also has add-on services where you can get reimbursed if you experience issues with flight cancellations, delays, theft, loss of personal belongings, or if you get injured when participating in extreme sports. This can be defined differently between service providers, so be sure to check what's included.
World Nomad has such add-on options. Before you select an insurance, be sure to read the fine print first.
What to do if you need medical attention?
[Disclaimer: We don't work for an insurance company. The advice in this article is a reflection of our personal experience. We recommend that you speak with the insurance agent of the company you choose to find out the best way to act in the event of necessity].
If you buy insurance online, you'll receive a policy number and an emergency number which you should always carry in your wallet or in your cell phone. It should also say "ICE Health Insurance" above, which stands for "In Case of Emergency".
The reason is that if you're involved in an accident and can't communicate, the paramedics will check your wallet and/or phone for information about your insurance. If you're conscious and able to communicate, you should call the insurance company on your own before going to a hospital.
Your insurance will then tell which hospital you should go to, otherwise they might not cover the expenses.
If you need an ambulance, the number is 119 in Taiwan. It's also the number for the fire department. The number to the police is 110. Emergency number 112 can be used from mobile networks.
*For Canadian and US residents, unfortunately due to financial services laws, World Nomads cannot provide a discount. This promotional code cannot be used with any other discount offer, including World Nomads Members' discount for travel insurance policy holders.
Photo Credits:

Runner Up:–Day 33: November 5th, 2007 by amylia.grace.photos