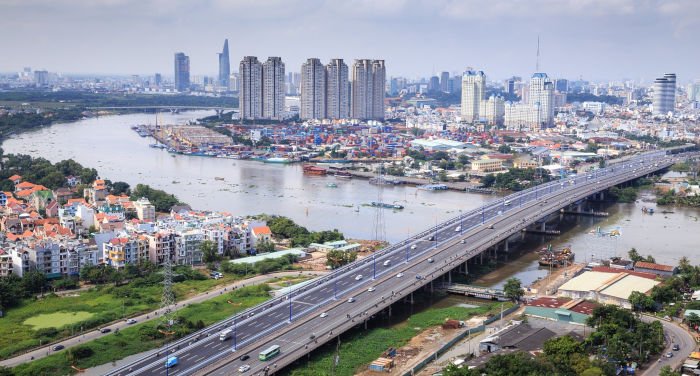 Do you live in or plan to move to Vietnam and wonder how you can open a local bank account?
There are plenty of benefits of opening a local bank account and oftentimes it's needed for you to stay in Vietnam long-term, at least if you work there.
In this article, we explain why you should consider opening a bank account in Vietnam, what documents you need, what banks we recommend, and more. Let's start and review why you should open a bank account.
Why you should open a bank account in Vietnam
Below you can find some of the main reasons why you should consider opening a bank account if you live in Vietnam.
Reduced/removed transferring fees: By opening a local bank account, you can save plenty of money thanks to the reduced transfer fees.
Let's say that you don't have a local bank account and have to use your debit or credit card from back home. First, the exchange rate would be bad unless you use a FinTech service such as Wise (formerly Transferwise) that offers the latest exchange rate, as can be found when searching on Google, for example.
On top of that, overseas banks charge withdrawal fees of USD 3 – 5, which is a lot of money when compared to the low living costs and salaries in a place like Vietnam. Not to forget, the local bank often charges a fee on top of these fees.
If you open a local bank account, you only have to pay VND 1,000 ~ 5,000 per withdrawal (USD 0.04 ~ 0.21). If you receive a local salary, there will be no transfer fees at all when receiving the money to that account.
To make a long story short, it's not clever to use an overseas bank card if you intend to live in Vietnam for a longer period.
Convenience and safety: If you have a local bank account, you can withdraw a lower amount of money each time. Foreigners who don't have any local bank accounts often withdraw VND 3 million (USD 130) at a time to save money on withdrawal fees, ending up having a thick wad in their wallets. This is not convenient and not safe either as the risk of coming across pickpockets is higher compared to many Western countries.
Utilities and other bills: Companies, like gyms, often deduct monthly subscription fees from your local bank account. That is not possible if you only have a bank account overseas. Thus, many foreigners who stay long-term in Vietnam find that their lives become significantly more manageable by having a local bank account.
What do I need to open a bank account in Vietnam?
To open a bank account in Vietnam, you have to bring the following documents to a local branch:
Your original passport
An application form. You can go to the bank and find the form to fill in there
Minimum deposit. The deposit will differ depending on which bank you choose
Work permit and work contract in case you enter Vietnam with working visa
Residential address in Vietnam. Some banks may require you to provide proof of the address like a rental contract but most will just ask you where they can contact you when needed
If you don't have a work permit, you can also find other solutions such as Timo digital bank which is powered by Vietnam Prosperity Joint-Stock Commercial Bank. To get this bank account, you only need a passport and visa. You can then manage money withdrawals, online payments, and send and receive money in Vietnam.
With that said, you cannot transfer money from Vietnam to overseas due to capital controls.
Best banks for foreigners in Vietnam
You should pick a bank that has many ATMs and branches, especially close to where you live. At the moment, some of the most popular banks in Vietnam are:
ANZ
VietinBank
Vietcombank
Shinhan Bank
ANZ: ANZ (Australia and New Zealand Banking Group Limited) has been in Vietnam since 1993 but has fewer branches compared to some of the bigger banks. That said, the benefit of using ANZ is that the withdrawal fees are comparatively low.
Other benefits of using ANZ are:
Multiple currency accounts
ANZ Smart Account option
Easy transactions
Free checkbook
VietinBank: Is a state-owned Vietnamese bank and the biggest in the country. Obviously, this is one of the top-choices among foreigners and locals alike. Some benefits of using VietinBank are:
You can trade in multiple currencies, including USD and EUR
Account ownership is transferable
Accounts can be used as collateral for loans at VietinBank
Attractive interest rates, higher than normal savings interest rates
Deposits are insured
Vietcombank: Was founded in 1963 and is a commercial bank in Vietnam. They have many ATMs and branches around the country and popular among residents in Vietnam, mainly thanks to:
You get access to credit and debit cards
Online banking
Plenty of ATMs
Shinhan Bank: Shinhan Bank was the first bank in Korea and is headquartered in Seoul. Due to the large Korean expat-community in Vietnam, Shinhan Bank has set up numerous branches and ATMs in the country. The benefits of using Shinhan Bank are:
Many ATMs and branches in the big cities and expat areas
Exclusive privileges when applying for tourist visa to South Korea (for Vietnamese
citizens)
Golf privileges at leading golf courses
Others
What should I do if I cannot open a bank account in Vietnam?
If you live in Vietnam but are not capable of opening a bank account you should consider using online money transfer services, like Wise (formerly Transferwise), at least when making online transactions to locals.
Getting started with Wise is easy and you can manage transactions with just a few clicks. Let me give you an example when paying rent to a local Vietnamese landlord.
If you don't have a local bank account nor an online money transfer service you have to withdraw the money from an ATM, with multiple withdrawal fees and terrible exchange rates. Let's say that your rent is VND 15 million (USD 647). If you're lucky, you can then withdraw up to VND 8 million at a time, but generally, the amount is 3 VND million.
That means you'd have to make 5 withdrawals, each costing around 3 US dollars = USD 15 (VND 348,000). Besides, the exchange rate will probably be so bad that you'll lose a couple of extra hundred thousand VND. The total cost will most likely be in the hundreds of thousands of VND.
If you make the transfer with Wise, on the other hand, you'll get the latest exchange rate and only pay a fee of around USD 8.
Bringing money to or from Vietnam
If you plan to bring money from and to Vietnam, you have to abide by the following regulations:
When bringing VND money to Vietnam
Amounts exceeding VND 15,000,000 must be declared on arrival
When bringing foreign currencies to Vietnam
Amounts exceeding USD 5,000 (or equivalent in other currencies) must be declared on arrival. Besides, amounts under USD 5,000 that will be deposited in credit institutions and branches of foreign banks must be declared upon arrival
Bringing money from Vietnam
Amounts exceeding VND 15,000,000 shall be declared on departure
Foreign currencies: Amounts exceeding USD 5,000 (or equivalent in other currencies) must be declared upon departure. You need to provide a proof of expense
Photo Credits: Photo by Quang Nguyen vinh on Pixabay