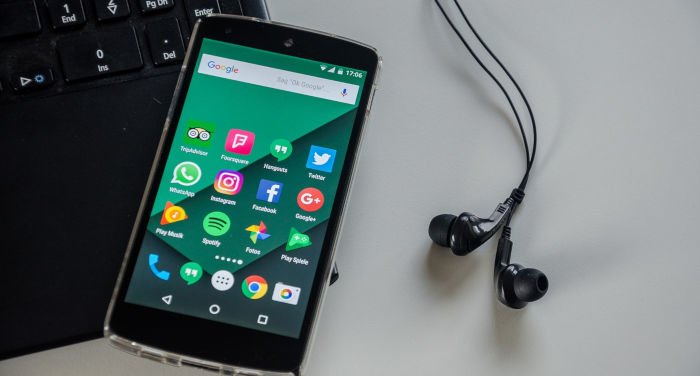 The Best Apps for Traveling in Singapore – Index
Singapore is one of the most popular travel destinations in the world, attracting everything from leisure travelers to business professionals.
One of the great advantages when visiting Singapore is that you have access to a public wifi in most parts of its city center. That's not the case in places like China, where you have to download VPNs, and the list goes on.
That said, you don't necessarily need to download applications before you depart for Singapore, but can do so after arrival.
Being one of the most high-tech nations in the world, you'll also find many useful applications that can help you to save time, find your way around, order food, and get to know locals in Singapore.
Traveling here is easy, but you'll probably find some of the following apps useful. Let's start and review the most useful application (from my point of view) when traveling here.
1. Google Maps
Google Maps is probably the best application that you should download while in Singapore. Even if there was a time when travelers were navigating the streets with physical maps, Google Maps allows you to find restaurants, hotels, bars, and venues with just a click.
Not to forget, you will easily locate your current destination if you get lost or accidentally told the wrong address to the taxi driver. Just keep in mind that it can take a bit longer time for new neighborhoods and buildings to be shown on the map, but they are normally accurate and up to date.
Another great thing is that you can save locations while sitting in your hotel, these will later appear when you use your phone outside (if you're logged in with a Google account). Thus, you can save plenty of time instead of spending time outside looking for new places.
Google Maps also allows you to download maps offline, so you don't necessarily need to have a connection to use it. This is also one of the main benefits of using Google Maps, as you won't need to bring a physical map while traveling.
2. Explore Singapore MRT Map
If you go to Singapore, you will probably spend a lot of time going by subway.
Singapore has one of the best MRT systems in the world, which is renowned for its cleanliness and punctuality. Not to forget, Singapore tends to be rather hot so it can be nice to get down in the underground, getting some shade and cool down.
When you arrived in Singapore, you should download an application called Explore Singapore MRT Map. The application has maps, prices, route planners, street maps, and time indicators, which is perfect for the busy traveler that travel much by the MRT and LRT.
Truth be told, taxis are crazily expensive and not for persons who have a strict budget.
The best part of using this application is that you can use it both online and offline, which is preferable if you don't want to use roaming in areas without internet. It's received thousands of positive reviews, averaging at 4.6 / 5 in the Apple store.
Major websites such as CNN and Lonely Planet recommend travelers to use the apps, simply put, it's the best subway map in Singapore!
3. Grab
Many Western travelers haven't heard about Grab before arriving in Southeast Asia. Grab is the biggest taxi-hailing application in Southeast Asia that was originally founded in Malaysia, but now headquartered in Singapore.
Due to Grab's great dominance, Uber pulled out of the Asian market in 2018. Even if Grab gets increasingly more competition from companies like Gojek, it's still a dominant player in the market.
So what are the benefits of using Grab? Well, first of all, it's easy to use. Simply input the destination where you want to be picked up and the end-destination. This is convenient if you stay or end up in an area with no taxis. As such, you don't have to wait but can just book a Grab and then wait for the car or scooter to arrive.
The prices are determined based on supply and demand, but generally cheaper and more convenient compared to traditional taxi companies.
Grab is also generous when it comes to discounts and promotions, I've been using Grab in places like Malaysia and paid none or as little as 50 dollar cents. Another great benefit of using the application is that you can connect your credit card, you don't have to save coins and small bills to pay for taxi rides.
Recently, Grab has also started to offer food delivery services in countries like Vietnam. This can be highly convenient as you can find restaurants within the app and a driver later delivers the food to your doorstep.
4. Chope
Founded in 2011, Chope is a restaurant booking application that helps you to find restaurants by cuisine type, availability, date, and location. You can reserve a table with just a click. Chope claims fees from restaurants for the use of its table booking system but doesn't charge users.
Over the years, Chope has received millions in funding and it's become one of the most popular applications in Singapore. With more than 2,000 in its system, you should download this application once you have arrived.
On top of its restaurant booking services, Chope also provides deals, guides, information about happenings, and much more. If you want to know more, simply go to their website.
5. Hotels: Agoda, Hostelworld, Booking
Agoda, Hosterlworld, and Booking are great options if you look for accommodation in Singapore. For the record, Agoda is the website that probably has the most options available in Asia and has plenty of discounts. That's just our experience.
All these applications are good and can be used offline, which is great as you can simply show a hotel address directly to taxi drivers or when asking people on the street.
Having said that, the websites and applications are similar and the only things that set them apart are the prices and the volume of rooms available. I recommend you to check each one to see which one that suits you most.
The websites accept international credit and debit cards and are available in multiple languages.
6. Singapore Heritage Trails
Singapore Heritage Trails was developed in collaboration between the National Heritage Board and the National University of Singapore (NUS). The app was created for travelers and locals to easier discover local heritage sites. Everything is saved onto a single platform and it has more than 80 trails.
Singapore has an interesting history and a unique local culture that you should indulge in while there.
The great benefit of using this app is that you can do self-guided journeys and understand that history about streets and various sites in Singapore. You can also upload photos from your journeys in the application, for other people to see.
There's no need trying to search for historical sites online, to wait for guides, or pay hefty fees. Now, you can do all this on your own, whenever you want! The application is available in both Google Play and Apple Store.
7. Hosay!
Hosay! is a funny and simple application that is not as well-known as the above-mentioned applications. The application has more than 80 Singlish (Singapore-English phrases, for those who don't know) and can give both you and locals a great laughter.
Some examples include:
Shiok (she-oak): To describe something delicious
Lah, Lor, Leh, Meh: Discourse particles used at the end of sentences
Sian (see-anne): A Hokkien expression for tiring or boring
It's a great way to interact with the locals and to show them that you want to learn more about their local culture and language. No further explanation is needed, just download the app once you've arrived and give it a try!

8. Visit Singapore
Visit Singapore is a travel guide application that has risen in popularity over the years. It helps you to navigate the city with maps, guides, and directions. No matter what your hobbies and preferences are, you can find plenty of activities and tours.
By clicking on "Neighborhoods", for example, you will find all the popular neighborhoods and which places that are worth visiting.
Visit Singapore keeps you updated with all the latest news and events, including music festivals, sports events, restaurant deals, recommended bars, what you can see and do, and much more.
You can also get help with information related to transportation and how to get around.
9. iChangi
Singapore's international airport is called Changi Airport, so you might understand what this application is about. Being rated as the best airport in the world with plenty of amenities (including a swimming pool), there are many things to do here if you have a few hours to spare.
Simply put, iChangi provides the latest flight information, e-card, directions and recommendations on restaurants, bars, and cafes at Changi Airport. It's a free application that has received thousands of mainly positive reviews.
The application has received almost 7,000 reviews at the moment I'm writing this article, with an average score of 4.1 / 5. That's not bad at all.
10. Weather@SG
Weather@SG is a popular application that provides the latest forecasts for specific areas. It provides warnings and you can get warnings about heavy rain and other hazards. Do you plan on visiting Sentosa Island for a nice day in the sun at the beach? You better check the weather forecast first, so that you don't end up being soaked!
You must plan your activities according to the weather forecast. It's probably better spending a couple of hours inside a bar or museum if it turns up to rain.
11. CityMapper
CityMapper is a great application that helps you determine which means of transportation that you should use at a specific place. It has all the transportation functionalities built-in and shows the fastest way to reach your destination.
It will also show routes that are congested or where you might end up being delayed. A good thing with CityMapper is that it can also be used in a desktop version.
12. Deliveroo
Deliveroo is one of Singapore's most famous and popular food delivery applications. The founder, Will Shu, created the app after moving to London in 2013, where he realized that it was difficult to find restaurants offering deliveries.
Since he founded the company, Deliveroo has grown with more than 650% year-on-year, which speaks for itself.
It's famous for its quick deliveries and they aim to provide food in less than 30 minutes to its customers. If you visit Singapore and too tired to go out for dinner, simply download Deliveroo and get your favorite food delivered to the door.
That's the end of this article! If you have any other recommendations of applications that travelers or residents should use in Singapore, simply drop a comment below!