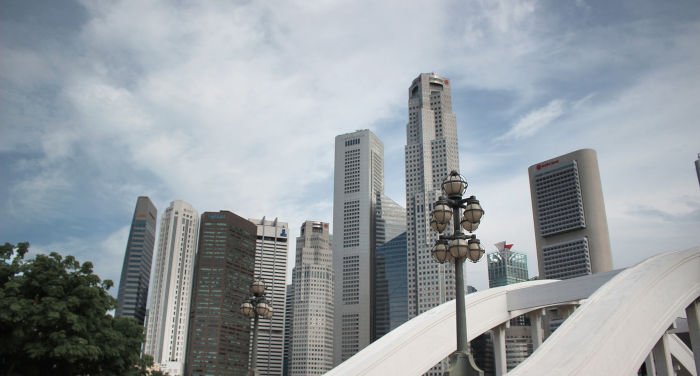 Job Searching Websites in Singapore – Index
Do you plan to look for a new job in Singapore and wonder which job portals you should use? There are plenty of options available for the Singaporean market and you can save time by receiving recommendations, like in this article, of what websites to use.
Some of the websites focus primarily on Asian markets while others operate globally. Besides, some job portals offer features and functions that cannot be found on other websites, such as the opportunity to filter jobs depending on your salary requirement.
Let's get started and review probably the most popular job portal at the moment.
LinkedIn
LinkedIn is one of the biggest business social networks where users can connect with other members, read articles, look for jobs, and follow companies. Founded as early as 2002, LinkedIn started to attract a large number of users around a decade later.
What sets LinkedIn apart from the other websites listed is that it's a social network where you can follow and connect with likeminded people who work in the same industry as yourself. It's a great benefit as you can build up a decent network and socialize, before taking the step of moving to a new country or city.
Looking at its job searching function, LinkedIn has also implemented a so-called "Easy-Apply" function, which allows you to apply for a job with just a click. This can save you a great deal of time as you won't have to fill in information about your previous work experience and education on companies' websites.
That said, I recommend you to not only look for jobs that allow you to use the Easy-Apply function as the number of applicants tends to be higher.
LinkedIn Premium
LinkedIn has also introduced a premium membership which allows you to:
See Applicant Insights
See who's viewed your profile
Get access to On-Demand Learning
Get Monthly InMails
In short, Applicant Insights helps you get directed to open roles where you'd be a greater fit according to your past experience, skills, salary requirements, and education. Besides, your members who visit your profile won't be hidden/anonymous.
You'll also have the opportunity to take courses from LinkedIn Learning and add skills to your profile. Lastly, you'll also be able to send 5 monthly InMails to users who you aren't connected with yet.
The membership costs from USD 299 per month for job seekers.
Glassdoor
Launched in 2008, Glassdoor is one of the most popular job search websites, not only in Singapore but in the whole world. The website has grown significantly in the past decade and received several rounds of funding worth tens of millions of dollars.
Today, Glassdoor is a part of Recruit Holdings' growing HR Technology business segment and headquartered in Mill Valley, California. The company has almost 90,000 employees comprising more than 130 nationalities.
In addition to Singapore, the company has offices in various European, Asian, and American cities and can proudly say that they have:
60 million unique monthly visitors
12 million job listings
55 million reviews, salaries & insights
1 million employers
The website has gained popularity thanks to its modern design and easy navigation. You can set up job alerts, follow companies, write reviews, and add your salary requirements, which makes it easier for you to find jobs that suit your preferences and profile.
JobStreet
JobStreet is smaller than LinkedIn and Glassdoor and focuses on the Asian market, including Malaysia, the Philippines, Singapore, Indonesia, and Vietnam. The company was founded in 1997 and is one of the oldest job boards, having 800 employees.
One of the main reasons why JobStreet is so big in Singapore is probably because it's based in Malaysia and has a strong focus on the market.
JobStreet has thousands of jobs on display and you can also filter jobs depending on your salary requirements. This allows you to save a lot of time as you won't have to see jobs that are either too high or low paid.
JobsDB
JobsDB is another popular job portal in Singapore and has around 130,000 jobs on display in Singapore. It employs a simple search function where you input the job title and the area where you wish to find a job.
Jobs DB has a more simple design that is probably less appealing to younger people who are more familiar with using websites such as Glassdoor and LinkedIn.
Having said that, I highly recommend you to give Jobs DB a go and see if you like it.
Monster
Monster is a subsidiary of the multinational consultancy and human resources firm, Randstad, and was founded as early as 1994. Over the years, Monster has managed to become one of the biggest job portals in the world. The website has thousands of employees and revenues of hundreds of millions of dollars.
What I really like about Monster.com.sg is the modern interface coupled with the many jobs available. Yes, plenty of companies prefer to post open vacancies on Monster thanks to the wide number of users.
In addition to being a job portal, Monster also allows you to take courses and get career tips, including:
Job search strategies
Writing resumes and cover letters
Interview tips
Salary negotiations
Career management
Research reports
Monster also tells you if your profile is strong enough and you can see who's visited your profile, who's contacted you, and much more.
Robert Walters
Robert Walters was founded in 1985 and is not a traditional job portal, but a recruitment agency that advises and helps companies to fill vacancies. Consultants nurture their networks of companies, giving them advice and helping them to fill open positions. If the company manages to find a suitable candidate, they then get paid.
Robert Walters is more of a premium job-portal where salaries are more adapted to foreigners working in a country, might it be in China or Vietnam, for example. Thus, they put much effort into trying to find suitable candidates of high quality.
It's easy to sign up on Robert Walters and you can often see the salaries offered for each position. Many are managerial positions, including key account manager, CEO, Country Manager, and more.
Robert Walters has expanded quickly in the past decade and opened offices in countries such as Vietnam, Singapore, Malaysia, and more. As of Q4 2019, the company had more than 4,000 employees worldwide and a revenue of GBP 1.22 billion for the total year of 2019.
Michael Page
Michael Page is a competitor of Robert Walters and a premium recruitment firm that operates worldwide. The company belongs to PageGroup, which was founded as early as 1976 in the UK.
Michael Page has thousands of employees operating from 140 of their offices in 36 countries all over the world. As mentioned, they cater to experienced and qualified professionals primarily, focusing on industries such as:
Banking & Financial Services
Construction
Digital
Engineering & Manufacturing
Finance & Accounting
Healthcare
Human Resources
Legal
In addition to being a job portal, you can find other services on their website, including career advice, management advice, market insights, and more. The website is easy to navigate and you can also filter jobs depending on your salary requirements, which is preferred among many job seekers.
Indeed
Indeed was founded in 2008 and is an American employment-related search engine that operates worldwide. The same as it goes with Michael Page, the website isn't that colorful and a bit blend, but offers various neat functions that can help you find a job quickly.
One of the greatest benefits of using Indeed is that you can filter jobs according to your salary requirements, the job type, company, location, and more. This can save you much time as you won't have to scroll through endless positions that don't suit your requirements.
Indeed also provides many insights of salary levels in various countries. There are more than 600 million salaries recorded on Indeed and you can find graphs and charts displaying the average and median salaries.
Previously, the company received USD 5 million in funding from Union Square Ventures, The New York Times and Allen & Company.
Hays
Hays was founded in 1867 and has transformed from being an operator of wharves and warehouses to becoming a leading recruitment firm globally. The company is listed on the London Stock Exchange and operates in 33 countries all over the world.
In addition to being a job portal, Hays offers various other resources and services such as yearly salary guides, top talent trends, and other reports that are highly useful for recruiters and job seekers.
Hays offers neat features and you can search for open positions according to your salary requirements, location, industries, and more.
Grabjobs
Grabjobs is a recruitment solution that automates sourcing, screening and interviewing of candidates. With over 5,000 companies using the job platform, it's becoming a popular choice amongst job-seekers. It has also been recently recognized as one of the top job platforms in Singapore according to MediaOne.
Grabjobs offers automatically generated profiles and fast applications for new jobs with the automated chat-bot pre-screening interviews. Subsequently, shortlisted candidates will then have an interview with the employer scheduled for them. Candidates will also receive automated reminders to attend their interview sessions.
Photo Credits: Photo by Goran Babic on Pixabay