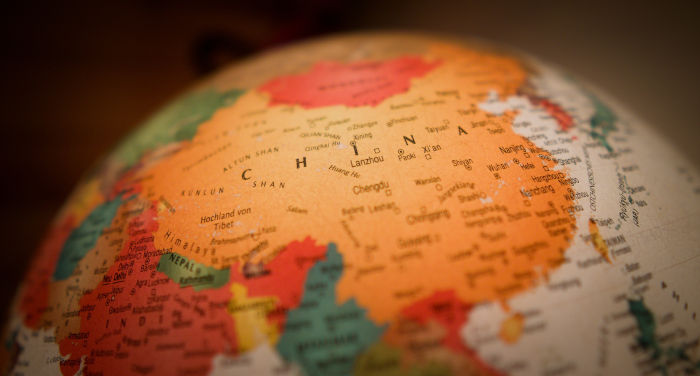 China is a big place. Everyone knows this – you just need to look at it on a map. There's a huge wealth of different climates, cuisines, and age-old customs across this one land, just waiting to be discovered. But if your main reason for travelling to China is to immerse yourself in the Chinese language, where should you go?
In this article, I will discuss factors that Chinese language students should consider when choosing their study location.
Firstly, the city that's right for you will depend on your own personal lifestyle preferences. If you're happy living in your new home, you're much more likely to have the self-discipline to study the language, and the motivation to get out and about to practice what you've learned with the locals.
Climate
So let's start with climate. If you can't stand the cold, then you'd do well to avoid the northern provinces, where temperatures can remain below 0 degrees Celsius throughout most of the winter. This includes the capital city of Beijing, where one of the locals' favorite activities is ice-skating on the lakes during wintertime.
For those who still crave the hustle and bustle of a big, international city, but prefer warmer climes, Shanghai would be a much better choice. In Shanghai the season changes are not as extreme – summers are likewise hot, but winters are much milder than in Beijing.
If you're dreaming of revising Chinese grammar whilst sunbathing on a beach though, don't be fooled by Shanghai's literal meaning "On the (上) sea (海)". Whilst it may be close to the coast, Shanghai does not have any beach resorts – for this, you'll need to go much further south to Hainan.
Cost of living
Another important consideration is how much you're willing or able to spend on your day-to-day costs. A period of study in China can cost you a lot less than a similar amount of time studying would cost in Europe or the USA.
However, how much it'll cost depends a lot on where you live and what lifestyle choices you make. For those who want the option of home comforts alongside their China experience – such as cocktail bars or import supermarkets – then the obvious choice is Shanghai.
As a city formerly built around foreign concessions, it is very easy to continue to lead a 'Western' lifestyle here, whilst still experiencing the idiosyncrasies of Shanghainese cultural scene. But the luxury of having the best of both worlds comes at a price. Whilst public transport, grocery staples and eating in small local restaurants are considerably cheaper than most Western capitals, rental costs are the highest in Mainland China, and imported goods and services come at a premium.
Watch out for the dialects
One aspect that many newbies to China do not consider is the fact that since China is so vast, there are myriad local dialects and accents across the country. Nowadays the standardized Mandarin or "Putonghua" dialect that you learn in the textbooks is the official language of education, politics, and media across the country.
However, if your plan is to improve your Chinese by interacting with the locals, you'll have to remember that "Putonghua" is not the lingua franca on the streets of most cities in China. In fact, in Western and Southern areas of China, the local dialects belong to an entirely different dialect group to Putonghua, mutually unintelligible with speakers of dialects from the Mandarin dialect group.
The good news is that most educated young people across the country are fluent in Mandarin, having been taught in Mandarin throughout their school lives, and so in the big Tier 1 cities, there are plenty of opportunities to find Mandarin-speaking friends.
Friends
Talking about friends, the big Tier 1 cities I have mentioned so far (Beijing and Shanghai) have one major drawback. They are international cities on the global stage – which means a huge ex-pat community of foreigners from every corner of the globe, and a service industry that caters to non-Chinese speakers in popular ex-pat and tourist areas.
It is quite possible to travel around or even live in these cities without ever having to speak any Mandarin at all beyond "这个" (which means "this") and "多少钱?" (which means "How much it cost?"
Students of Chinese who want to enjoy the benefits of living in these cities need to be self-disciplined enough to resist the temptation to live in an "ex-pat bubble" – spending every weekend with a circle of English-speaking expats at the local Irish pub, for example.
Escaping the expat bubble
It may be a more daunting prospect, but locating yourself in a smaller, provincial city means you're likely to experience much more genuine language immersion from day one. For one thing, once you get off the beaten tourist track in China you become more of a novelty as a foreigner.
The locals' curiosity about you and your home country will be the spark for many a conversation as you go out and about. And unlike Beijing or Shanghai, you won't be able to resort to English at any point, whether that be at a local bar or at the train station. You'll be completely immersed, and forced to progress quickly.
But in more rural areas it also becomes much more important where you are geographically within China. Living in a small town in Guangdong Province will mean you will hear the local variant of the Yue dialect spoken around you, rather than anything resembling your textbook Mandarin.
A better choice would be Hebei Province, which surrounds the capital of Beijing. The local dialects of northern Hebei province are very similar to Standard Mandarin – in fact, it is said that Standard Mandarin was based on the dialect spoken by some schoolboys from the city of Chengde, due to the area's history as a summer playground for Beijing's aristocrats.
But let's see the pros and cons of each choice:
Shanghai
Here the pros and cons of choosing Shanghai:
Pros
One of the fastest-moving and fastest-growing cities on the planet, with an endless array of options for sightseeing, nightlife and shopping;
A city teeming with young, well-educated Mandarin-speaking Chinese people from across the country – all you need to do is befriend them;
A great place to do business networking too, with the headquarters of many multi-national and Chinese-owned companies;
Milder winters and cleaner air than many cities in the northern provinces.
Cons
Highest cost of living in Mainland China (although if one lives like a local, still cheaper than in the West);
Huge ex-pat population, decades of Western influences, and a standard of English among residents that's much higher than the national average – so there is an almost omnipresent temptation to remain in the 'ex-pat bubble' and not immerse oneself in Mandarin;
The real locals will speak their own dialect 'Shanghaihua' between themselves – which belongs to a completely different language family to standardized Mandarin Chinese.
Beijing
Here the pros and cons of choosing Beijing:
Pros
Whilst not quite as glitzy as Shanghai, the capital still boasts a diverse range of tourist sights and entertainment options, from the Great Wall to the bars of Sanlitun;
Again, well-educated Mandarin-speaking Chinese people come from all across China to study and work in Beijing, so there are plenty of potential language exchange partners;
The local dialect and accent has its own idiosyncrasies, such as the elongated "儿" sound – but it's definitely mutually intelligible with standardized Mandarin.
Cons
A high cost of living in comparison to smaller cities in Mainland China;
Whilst not quite as pronounced as in Shanghai, there is still a large ex-pat community in Beijing, plenty of ex-pat hangouts and the locals' standard of English is also way above the national average – not great if you're looking to avoid the temptation to speak English;
Extremes of temperature – hot in summer, freezing cold in winter.
Provincial City (in this case, Chengde)
Here the pros and cons of choosing Chengde:
Pros
The novelty factor – as you may well be the only foreign resident, you will find yourself becoming a local celebrity, and be the focus of many curious questions. These are great ice-breakers as a way to make friends and get into local social circles;
Almost nobody can speak English – the advantage of this is that you can't resort to your English to get stuff done. You have to muddle through in Mandarin all the time. This does wonders for your language progression;
Lower cost of living – in the smaller cities rent, public transport and groceries are all cheaper than in the overcrowded and gentrified Tier 1 cities;
Fresh air – due to its location in the mountains of Northern Hebei, Chengde's air is much cooler, cleaner and fresher than 200 Km south in Beijing.
Cons
Culture shock – for the uninitiated the more provincial cities can often cause feelings of alienation, as the values and habits of the locals remain more or less undiluted by globalization;
Potential lack of good teachers – highly-qualified Chinese teachers tend to gather where there are sufficient foreigners to teach, i.e. the big urban centers. Make sure there is actually a quality language school in your chosen city before you make the move;
Fewer resources and services – if having a big international hospital or an import supermarket nearby is important to you, you'd better stay in Tier 1 or 2 cities.
Authors Bio
Andreas Laimböck is the Director of LTL Mandarin School and has lived in Beijing since 2001 when he first went there to study Chinese. Andreas is an HSK examiner, cultural and language immersion enthusiast and splits his time between the three LTL schools in Shanghai, Beijing, and Chengde.
Bethan Williams is from the UK and holds a degree in Modern and Medieval Languages from Cambridge University. She is a student advisor at LTL Mandarin School Beijing and a language learning enthusiast.
Photo Credits: Photo by Christian Lue on Unsplash