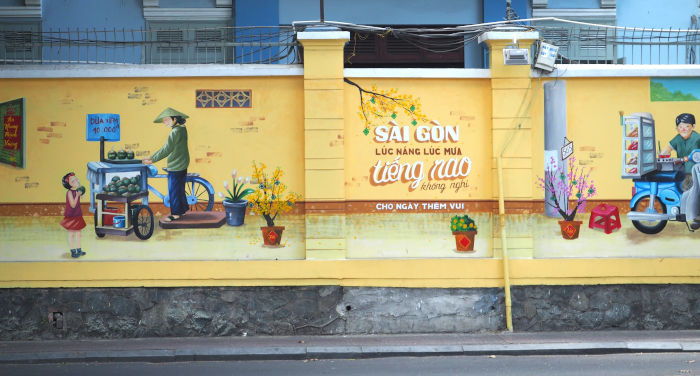 From day to night, Saigon is an adventure like few other cities. From old colonial alleyways to communist towers and hyper-modern skyscrapers, nowhere else does life change as fast and quickly as in this city. In fact, did you know officially Saigon's name was changed to Ho Chi Minh City (HCMC), however, the locals never went along with that. Here everyone proudly refers to their city as Sài Gòn.
If you are looking to study Vietnamese in Vietnam – Saigon would be a superb choice but it's worth noting the good and not-so-good about the city before committing to anything. Here is our list of pros and cons to give you a glimpse into what life is like in this fascinating city.
Click here
to get up to 5 free quotations to study Vietnamese in Ho Chi Minh City!
The pros of studying Vietnamese in Saigon
Living and studying in Saigon is an unforgettable experience. With its amazing food, breakneck economic development, and legendary nightlife Saigon is unlike any other city. At the same time, locals are very open and curious about the world.
While Northern Vietnamese is used as the basis of written Vietnamese, Southern Vietnamese is what most Vietnamese actually speak day to day. The Saigon dialect is considered the most "standard" Southern Vietnamese pronunciation.

Saigon boasts a thriving and exciting expat community. It's very easy to meet other like-minded individuals who all have incredibly interesting stories to tell.
Vietnam is cheap. With this comes the stunning Vietnamese cuisine which costs a fraction of what you'd pay in Europe and North America, excellent value domestic holiday opportunities, and the chance to live a nice lifestyle for less.
The cons of studying Vietnamese in Saigon
Southern Vietnamese might be the most popular pronunciation in Vietnam, however, it is not the "official" pronunciation of the Vietnamese government.
While Saigon is a lot of fun, it is also incredibly fast and energetic. For someone who prefers an idyllic countryside life without too many other people around, this is not the right city.
Pollution is a thing in Saigon. With motorcycles buzzing around the city at a rate of knots it's no surprise that this has a harmful impact on the quality of the air in Saigon. Locals often wear masks to guard against this, which, in the blazing heat, can become uncomfortable for foreigners who first arrive in Saigon.
Following on from our point about motorcycles, public transport isn't as strong as it would be in other big-hitting Asian cities. Whilst a metro system is currently under construction, right now there is no underground option for travel so getting around might not be as convenient as in China, Japan or South Korea for example.
Best private schools for studying Vietnamese in Saigon
LTL Language School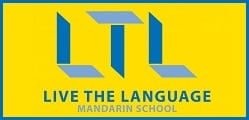 LTL Language School is based next to District One in the heart of the city. LTL focuses on immersion programs with a small groups and 1-on-1 classes taught by professional Vietnamese teachers. Homestays are LTL's specialty and 80% of all LTL students stay in a homestay.
Class options are available for both Northern and Southern Vietnamese, however, homestays are always local Saigoners who of course speak Southern Vietnamese.
Universities for studying Vietnamese in Saigon
The University of Humanity and Sciences and Thu Duc university both teach Vietnamese in Saigon. Studying at either of these universities will give great opportunities at meeting friends from around the world. Many students are Koreans with a smaller percentage being Japanese but plenty of other nationalities are represented also giving a truly international feel.
The Vietnamese classes at these universities tend to focus on reading and writing and typically include 15-20 students.
The other major benefit of studying Vietnamese at a university is that the cost would typically be cheaper than choosing a private language school.
University of Social Sciences and Humanities
Established in 1957, the University of Social Sciences and Humanitiess is one of the member universities of the Vietnam National University. It is now the biggest research centre in the field of social sciences and humanities in the South of Vietnam.
The number of international students is increasing by the year showing its popularity. In fact, the university offers courses in other languages too, 13 in total, including Russian, Japanese, and Korean.
Thu Duc University
Another university option in Saigon is Thu Duc University with over 35 years of history to boast. In recent years Thu Duc has strengthened its cooperation with international partners in Europe and further afield which has only further enhanced its reputation.
The campus is sizeable and offers modern and spacious facilities which include plenty of extra-curricular activities also.
Get a free quote to study Vietnamese in Saigon
Do you want to study Vietnamese in Saigon? Request a free quotation using the form below.
We will send your request to up to five reputable schools that offer courses in Saigon.
Photo Credits: Photo by Tianshu Liu on Unsplash