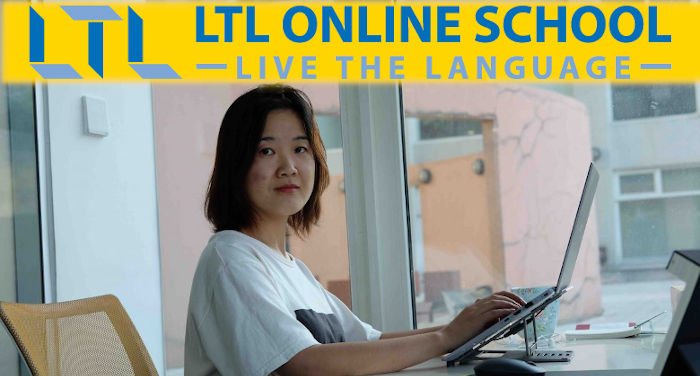 Online learning becomes increasingly popular and we've seen many schools popping up in the past years. LTL Flexiclass has received much attention thanks to its special way of training students.
As increasingly more Chinese-learners want to know more about LTL Flexiclass, I decided to write this article where we review the following topics:
What is LTL Flexiclass?
LTL Flexiclass offers online-based courses and offers both fixed- and flexi-classes. In short, flexi-classes means that you participate in classes with 3 and a maximum of 6 students, for maximum quality and attention.
The fixed classes include group classes, 1-on-1 classes, HSK classes, kids classes. Everything is online. In addition, they are most famous for the flexi-classes that include different levels, spoken only classes, and online meetups.
How much does it cost?
Prices differ depending on the package you choose. Naturally, 1-on-1 classes are more costly compared to group classes. Below you can get a better overview of the options provided.
Use the coupon code SDC25 to get a 25% discount for the first month
Group Classes
1 group class per week: 14 USD / class
3 / 4 group classes per week: 11 USD / class
1 group class per day: 9 USD / class
1-on-1 Classes
1 class per week: 33 USD / class
3 / 4 classes per week: 26 USD / class
1 class per day: 23 USD / class
Keep in mind that they live up to their name as you can study less or more later, depending on your needs. You can change or cancel your subscription instantly. You can book classes as soon as you have credited your account, 24/7.
To get the latest information or a personalized quotation, I recommend you to visit their website directly.
The best things about LTL Flexiclass
Below I have listed some of the outspoken benefits of using LTL Flexiclass.
Flexibility: As mentioned, LTL Flexiclass allows you to choose between different packages that can be either 1-on-1 lessons or group classes. You can also opt-out anytime you want if you feel that you want to delay your studies or reduce the pace. Flexibility is one of LTL Flexiclass' strongest points.
Reasonable prices: The teachers have received great reviews and you can check some testimonials on the website. The prices offered by LTL Flexiclass are comparably low when compared to the quality of the instruction.
Online-based: More and more students choose to study online, this became a predominant option during the COVID-19 pandemic. As students get used to this mode of studying, I'm certain it will continue to be popular in the future. You can sit in Europe at the same time as you speak Chinese online with a teacher in China. This is clearly a benefit.
Support: LTL Flexiclass has received many positive reviews for the support offered. The team put their students first and are renowned for providing high-quality education.
Who do I recommend it for?
LTL Flexiclasses are suitable for both beginners and advanced learners who look for a flexible option with reasonable prices. The main benefit is that you have access to various packages online, you won't even need to visit the facilities.
Worth mentioning is that LTL Flexiclass is particularly useful if you have just started to learn a language and want to try it out. The courses are suitable for people who live outside of China and have difficulties finding Chinese teachers in their home country.
Suggestions for getting the most out of the course
Before you sign up for LTL Flexiclass' services, you should make some important preparations first. What are your goals to learn the language? What is your budget? Do you have any time schedule?
Keep in mind that e-learning can be equally tough as participating courses offline, sometimes even tougher. The key to succeeding with online learning is also to manage personal studies. This can include both online and offline studies, such as meeting Chinese people in person to practice your vocabulary skills. By simply participating in online classes is not only costly, but it will take a longer time for you to learn a language.
As mentioned, studying online requires that you pay per class and it's important that you have a plan and goals. If you want to pursue a career in China and use your Chinese language skills, my recommendation is to start from the basics and try to speak as much Chinese as possible. There are plenty of newspapers available in Chinese as well, including BBC.co.uk and CNN.com. Simply go to the English versions and switch to Chinese. You can also visit book shops and buy simpler books if you've not reached an advanced level.
It's best to focus on improving your pronunciation and vocabulary when learning Chinese with an online teacher. Studying characters can be done privately and is not something you should focus on, once you've learned how to write the strokes and the different parts of the characters. Learning the tones and pronunciation is significantly important as this determines whether the Chinese will understand you or not. Besides, the reason why you should try to expand your vocabulary with the teacher is that there are many synonyms in Chinese. Some words are formal and informal.