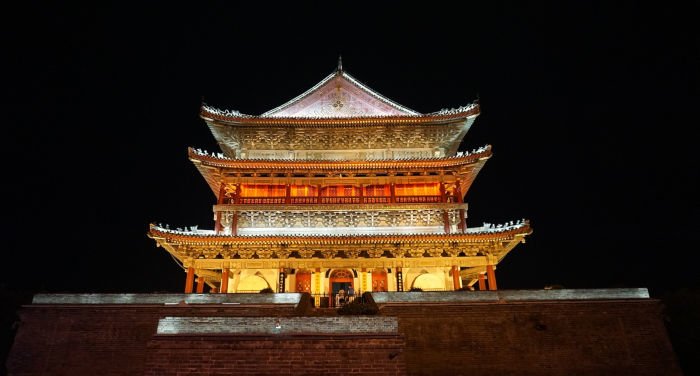 Xi'an is a historical and big city that served as China's capital. Located in the middle parts of China, Xi'an has a history of thousands of years and one of the country's best cuisines, at least from my point of view.
Xi'an is not as popular as Beijing and Shanghai when foreigners decide to enroll in Chinese language programs overseas. Simply put, there's less commercial activity and Xi'an gets less attention overall.
Having said that, it can be a great option if you want to travel to China and save costs at the same time. In this article, I list the pros and cons of living in Xi'an, which private Chinese language schools you should have a look at, and the best universities for Chinese language studies. Let's start and have a look at the pros of living in Xi'an.
Pros of Studying Chinese in Xi'an
Of course, there are both pros and cons that you should beware of before moving to a new place. Below, I will start and list the pros of living in Xi'an.
It's cheap
Maybe most importantly, Xi'an is significantly cheaper compared to the bigger cities such as Shanghai, Beijing, and Shenzhen. According to Numbeo, meals cost 20 RMB in inexpensive restaurants, a difference of -40% to that of Shanghai.
Groceries are way cheaper as well at the same time as rents are 66% to 80% (!) lower compared to Shanghai. Even if Shanghai is the most expensive city in China, I think this is self-explanatory.
Of course, tuition is cheaper too (something that we'll review in greater detail later). This can be beneficial for students who apply for student loans and are on restrained budgets.
The food is great
Xi'an is famous for its oily, spicy, and flavorful food. Xi'an was the first place were Muslims settled in China, so the cuisine has influences from the Middle East.
One of my favorite dishes is Rou Jia Mo (invented by the Han Chinese), which is a juicy and Chinese style hamburger. The hamburger has a lot of seasoning and the meat kind of resembles "pulled beef".
Other dishes that you should try out include flatbread in mutton soup (yangrou paomo), Kebab (Kabob), Cold noodles (Liangpi), Biang Biang noodles, and Soupy dumplings (Tang Bao).
Xi'an dishes often include salt, cumin, chili, vinegar, chili oil, sesame, cilantro, and garlic.
It has a lot of history
Xian is by far one of the most culturally diverse cities in the world. With a history of 6,000 years, Xi'an was the starting point of the Silk Road and has served as the capital of countries for 1,200 years.
It's the home of numerous temples, relics, and ancient sites. The Terracotta Army is a UNESCO World Heritage Site that was constructed 145 – 90 BCE. Qin Shi Huang, the first emperor of China, was the mastermind behind the creation of this army of stone soldiers, which guards his Mausoleum.
Up until today's date, archaeologists haven't excavated the tomb of the first emperor of China, but continue to excavate the areas around the tomb. With 8,000 soldiers, 130 chariots with 520 horses, and 150 cavalry horses, the Terracotta Army is one of the most spectacular human-creations in the world.
Less foreigners than the bigger cities
Fewer foreigners are living in Xi'an compared to the bigger cities in China. As the chances of coming across foreigners are lower and locals are less influenced by foreign cultures, you'll probably speak more Mandarin in Xi'an compared to cities like Shanghai and Beijing.
This can be both an advantage and drawback, of course, depending on your goals and needs.
It has a good geographical position
Xi'an is located in the middle of China and bordering or close to provinces and cities like Sichuan, Gansu, Inner Mongolia, and Chongqing. Thus, it has a preferable location if you wish to travel during your studies.
Cons of Studying Chinese in Xi'an
Below I've listed some cons of studying Chinese in Xi'an. If you have other opinions, feel free to share a comment below!
They speak a local dialect
People in Xi'an speak the Guanzhong dialect, which is part of the Sino-Tibetan language family. Some people, especially elders, are not capable of speaking Mandarin from time to time.
However, this is a quite common issue in China and there are a few places where locals speak Putonghua or a dialect similar to that. Shanghainese, for example, is completely different from Putonghua, even if most people can speak it.
Less bustling than Shanghai, Beijing, and Chengdu
Despite being one of the biggest cities in China with almost 13 million people, Xi'an doesn't have as many bar areas and clubs as Beijing and Shanghai. Simply put, the city is less bustling and doesn't have a vibrant atmosphere as the Tier 1 cities.
Private schools in Xi'an
Note: Although we only accept schools that have a good reputation, this list of private schools is a sponsored listing:
LTL Mandarin School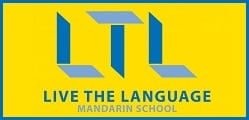 LTL Mandarin School is a Chinese school for foreigners, with schools in Beijing, Shanghai, Chengde, Taipei, Beihai and now Xi'an. LTL was created to ensure students a completely immersive experience into the Chinese language and culture. With a wide range of study programs, the school offers each student the opportunity to achieve their goals through lessons in small groups, individual, business Chinese lessons, internships, school trips, high school programs, preparation courses for HSK and more. LTL is also one of the centers authorized by HSK and monthly offers the possibility to take the exams from the 1st to the 6th level.
The Best Universities for Studying Chinese in Xi'an
Below you can find some of the best universities offering Chinese language courses and programs.
Xian Jiaotong University (XJTU)
Founded in 1896, Xi'an Jiaotong University is one of the oldest and the best universities in China, according to the rankings. Being a C9 League university, XJTU has 32,000 students that enroll in programs in different faculties and departments, including:
Science
Engineering
Medicine
Economics
Management
Art
Law
Philosophy
Education
Thus, if you want to pursue other studies after you've finished your Chinese language studies, you can also enroll in one of its bachelor's or master's programs.
XJTU offers a Short-term Chinese Language Program over 1 to 3 months. The basic requirement is that you need to be 18 years old and have a valid passport go get admitted.
The course fees are as follows:
1 Month: 4,000 RMB
2 Months 5,500 RMB
3 Months: 7,000 RMB
On top of that, XJTU offers long-term Chinese language programs that proceed over one semester at a time. This can be a better option if you want to learn Chinese at an advanced level and stay in China for a longer time than 1 to 3 months.
The enrollment requirements are fairly low and you need to pay 8,000 RMB per semester in tuition fee. To enroll in the program, you must be aged between 18 to 60 and have a valid passport.
Xidian University
Xidian was founded in 1931 and has around 21,650 undergraduate students. It's one of the biggest and most reputable universities in Xi'an. Xidian offers programs in engineering, computer science, management, economics, liberal arts, and social sciences.
It's most renowned for its programs in computer science, ranked 8th nationally and 22nd globally by the U.S. News & World Report 2020.
Xidian also offers programs in Chinese language studies, which are administered under the School of International Education, which started in 2008.
To enroll in their Chinese language program you must be in good health, aged 18 to 60, having Health Certificate by the Chinese government, have a senior high school graduation diploma, and a valid passport.
The tuition fee is merely 14,000 RMB when enrolling in their Language Program. That's a fraction of what you need to pay in places like Singapore and Hong Kong.
Get a free quote to study Chinese in China
Do you want to study Mandarin in China? Request a free quotation using the form below.
We will send your request to up to five reputable schools that offer courses in China.
Photo Credits: Photo by user1501080669 on Pixabay