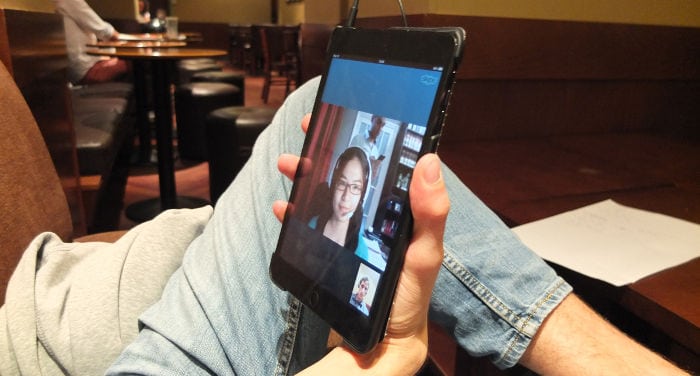 Click here to discover what Chinese courses
that we recommend at the moment!
A couple of weeks ago we received an email from Paola Costa, founder and director of Linguese, an online platform that provides private Mandarin lessons through Skype. The idea seemed quite interesting to me, especially because the teachers are language professors that teach in Chinese universities and, at the same time, the prices aren't too high.
So I sign up on to their website and I scheduled a free trial lesson.
Even if at the beginning I was a bit skeptical, after the trial class I was convinced that Linguese offers an interesting alternative to who wants to learn Mandarin but is too busy to join a traditional Chinese school on his city.
Thus we decided to publish this review and even got a discount code of 10% for all the readers of SDC that want to purchase any Linguese's package. The discount code is "SdC10off".

Why I think Linguese is an interesting option for Chinese language learners
Linguese offers an elegant solution to a problem that most of the distance language learners face, that is "immersion".
In China I had the opportunity to meet many people that came here after they studied Chinese language in their country for a while. After a couple of weeks, the majority of these people become frustrated because no one understand them and they can't understand anyone.
It's obvious that an online platform that provides you native-speaking teachers will help you to solve this problem as you'll be forced to speak in "real" Chinese language.
Also, we aren't talking about some random guy (or girl) that may want to talk with you in Chinese if you then talk in English with him (her). No, on Linguese you'll get in touch with experienced teacher able to guide you through your learning process and reinforce your weak points.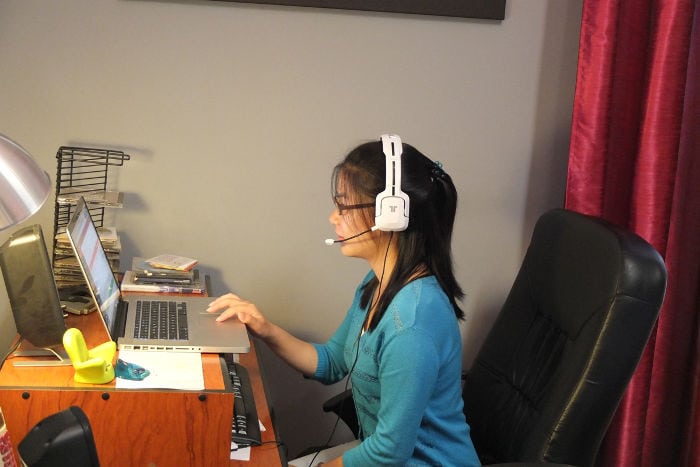 How much it costs?
The price for one hour lesson varies from as little as 11 USD (8 Euro) to 24.5 USD (18 Euro). The price depends on how many hours of lessons you purchase (there are three plans of 30, 60 or 120 hours) and when you want to take your lessons. Consider that most of the teachers live in China so if you want to take your lesson on Sunday at 2 a.m. (China's local time) it'll be more expensive than taking the lesson on Monday at 10 a.m.
As I said, using the discount code "SdC10ff" you'll get a 10% discount on any lessons you decide to purchase.
The pros of Linguese's method
In my opinion the strongest points of the method are the following:
The price: I'm impressed with the low prices offered by the platform: keep in mind that you're paying for one to one custom lessons with Chinese professors.
The flexibility: You can chose to have your lessons when and where you want. Whether you want to have your lesson on Monday during your lunch break or on Saturday night while you're having a beer in a bar, it's up to you.
The custom lessons: Linguese offers you different learning programs adapted to your level and needs (academic, spoken, HSK exams, business, and so on) with appropriated text books. Besides your teacher, you'll also get a tutor that'll follow your progresses and assess you in order to get the best out of your course.
A native speaker teacher: You'll learn Chinese with native speakers that live in China. So you won't risk to learn the language that was spoken twenty years ago (this happens a lot with Chinese textbooks, that are rarely updated properly).
Experienced teachers: If you want to get private lessons in your home country, you'll probably end up finding a Chinese student that wants to earn some extra money, not a real teacher. Conversely, Linguese's teachers have an adequate formation and are currently teaching in Chinese language schools (most of them teach at the university).
Chinese lessons wherever you are: If you live in a small town in U.S. or U.K. and you want to get decent Chinese lessons, you'll have to travel to the nearest big city. It's even possible that you won't find any decent teacher at all as, in my experience, find quality Chinese courses outside China isn't so simple.
The cons of Linguese's method
After trying the method myself, I could only come up with the following two cons:
It's not like a face to face lesson: Personally I'm not a huge fan of online lessons and I rather have my teacher physically in front of me. I'm Spanish and I love to use body language when I speak. Another drawback, probably the most important, is that this method makes it difficult to get any advice on hand writing.

Of course these drawbacks are pretty obvious and shared by all online learning platforms. This is the reason for which the focus of this review is on distance learners: if you live in China you can find excellent private teachers for similar prices.

However, during my trial I discovered that Skype allows you to show Power Point presentations while you are talking, so the teacher can show the supporting teaching material to you during the lesson.
Internet connection: The internet connection speed was one of my biggest concerns about this method. In order to have an effective and fluent lesson you shall make sure that both you and the teacher have a decent internet connection, especially in China, where internet isn't any good.

Personally I didn't have any relevant issues during my trial, however I wanted to know more about this aspect and I asked to Paola (the founder of Linguese), who told me all the teachers have fast connections and Skype problems are rare. Moreover, all the teachers have QQ (the Chinese Skype) as backup. And if everything fails (the reason doesn't matter) the class won't be charged to your account.
I hope that you find useful the article and, if you decide to give a try to the method, we'd love to hear your feedback through the comments below.
Click here to book a free trial with Linguese and, if after the trial you decide to keep studying on the platform, get a 10% discount using the coupon "SdC10off"