Luoyang located in the Chinese province of Henan is one of the cradles of Chinese Civilization and one of the ancient Capitals of China and it is a famous touristic spot within China. However, it isn't a famous place to visit by international tourists. This is the reason why choosing a good hotel in Luoyang, can be a difficult task because most hotels can not host foreigners, don't meet international standards and/or their stuff can not speaking English. In this article, you will find a review of some of the best hotels in Luoyang, whatever your budget may be.
If you want some general tips about how to book hotels in China, you can read our general article here.
Reviews of Luxury (5 star) hotels in Luoyang
Yaxiang Jinling Hotel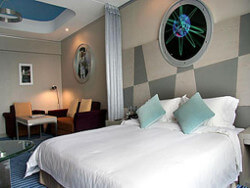 Yaxiang Jinling Hotel is one of the centrally located hotels in the Luoyang area that offers convenient access to the main attractions of the city. Some of the nearby attractions include Yishu Jie, Tang Dynasty, ZuoAn Heluo, and Ruins of Sui. The hotel features a stylish décor and 417 comfy rooms with modern amenities for a relaxed stay. In addition to this, the hotel also provides the guests with a fitness center, tennis court, game room, karaoke rooms, coffee shop, spa, casino, and Wi-Fi in public areas. The front desk staff speaks English and is warm and friendly enough to make the guests feel at home. The hotel is located 18 km away from the airport. The hotel offers great value for money and is ideal for travellers who are looking for a luxury stay at not-so high prices.
Luoyang Ease House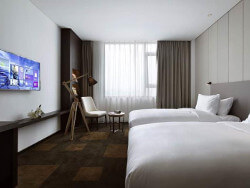 Luoyang Ease House is a good hotel for those who would like to have easy access to Longmen Grottoes. The hotel features a beautiful décor and impeccable services like pick-up from the train station, free Wi-Fi in all rooms and public area, shuttle service, taxi service, car rental, library, and a gift shop. The hotel is also a good choice for people with kids as it provides the young guests with a family room and theme park. The hotel features 108 comfy rooms with beautiful décor to make the guests feel at ease after a long day of sightseeing or business meetings. The hotel's location makes the High Speed Rail Station and Quanshun Plaza easily accessible on foot within 15 minutes. The staff speaks Mandarin but has difficulty in conversing in English.
Peony Hotel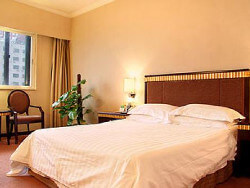 Located on the Zhongzhou west road, the Peony Hotel is conveniently located only 1 km away from the Railway Station while the attractions like Luoyang Peony Fair is a short 5 minute walk away. The hotel offers guest services like car rentals, sauna, gym, a restaurant, business center, and a tour desk. The hotel has 176 rooms for ranging from Standard Double to Business Double to Standard only. This hotel lacks in cleanliness and maintenance which may be bothersome for guests who want to stay for longer period of time. The lower floors get noisier because of its location and it is recommended to take rooms on the higher floors for a comfy and noise-free stay. The staff speaks mandarin but struggle with speaking English.
Reviews of mid-range hotels in Luoyang
Holiday Inn Express Luoyang City Center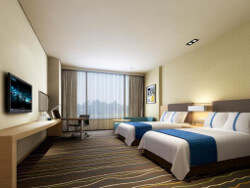 Holiday Inn Express Luoyang City Center is situated in the Luolong District with Quanshun Shopping Mall a 10 minute walk away while the Longmen Grottoes and White House Temple are accessible within 30 minutes by car. Popular attraction like the Tang Dynasty Town Botanic Gardens is 25 minute walk away. The hotel offers 274 rooms with five different types to suit the needs and budget of the travellers and provide free Wi-Fi in all the rooms and public area. The restaurant provides the guests with western and eastern cuisine. Also, the food street of the area is a short walk away from the hotel, should the guests choose to explore more eating options. Even though the staff speaks little English, they are prompt to help the guests with anything and make their stay pleasurable.
Jinjiang Inn (Luoyang Train Station)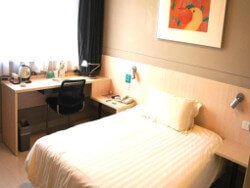 Jinjiang Inn is located about 25 minutes away from the Luoyang Train Station and the bus stop next to the hotel makes it easier for the guests to visit Longmen Grottoes and other attractions conveniently. The hotel provides amenities and services including babysitting services, laundry service, massage, hot tub, nightclub, garden, and free Wi-Fi in public areas. The restaurant only offers Chinese breaksfast which may be an issue for guests from the West. The staff does not speak fluent English, therefore, it is recommended to get a phone translator to put the message across to them.
Luoyang Aviation E-Home Inn (close to airport)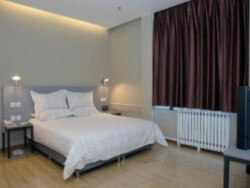 Luoyang Aviation E-Home Inn is located in the Xigong region with city center not far away. The popular attractions are easily accessible by car and the Luoyang Airport can be reached in 30 minutes only. The guests at the hotel will enjoy services like car park, shop, concierge, a separate smoking area, meeting facilities, and room service. The 120 bedrooms are tastefully done and offer all the modern amenities such as TV, wake-up service, heating and air conditioning.
Reviews of budget hotels in Luoyang
Luoyang Ancient Town Young Hostel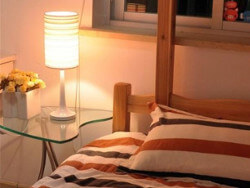 Located in the heart of the city, the Luoyang Ancient Town Young Hostel is a fine option for travellers who are looking for a comfortable and affordable accommodation in Luoyang. This hostel is a good base to explore the beautiful attractions in this marvelous city and the Luoyang Beijiao Airport is only 9.7 kilometers away from this property. Each room comes equipped with a television for entertainment with free Wi-Fi. The warm and friendly staff offers impeccable service to their guests and also helps them to explore the city conveniently.
Luoyang Wojiadetaikongcang Hostel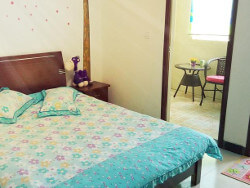 Luoyang Wojiadetaikongcang Hostel offers best staying facilities to travelers in their neat and well appointed rooms at best rates. Each room is air conditioned and comes with cleaning products. All the rooms feature private bathrooms except dormitories. Guests who choose dormitory rooms need to use shared bathrooms and showers. The hostel has a front desk that provides their service round the clock and provides services like laundry, luggage storage and car hire. Free Wi-Fi facility is provided in the guest rooms and all the public areas of the hostel. Also, this hostel is conveniently located and is only a 40-minute drive away from the Luoyang Beijiao Airport. Travelers will be able to reach the renowned Guanlin Scenic Area within an 8-minute drive from this property.
Luoyang As Home Youth Hostel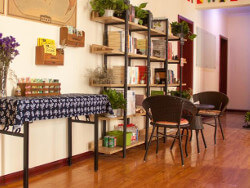 Enjoy comfortable accommodation in uoyang at best rates with Luoyang As Home Youth Hostel. This hostel is only a 35-minute drive from the Luoyang Beijiao Airport. Luoyang Railway Station is hardly 25-minutes drive from the property. The convenient access to airport, railway station and other tourist attractions in this magnificent ancient city make this hostel a favorite accommodation option for many travelers. Since the Luoyang As Home Youth Hostel features dormitory rooms with shared bathrooms, it is a good option for solo travelers who search for affordable accommodation options in Luoyang. The common facilities of this hostel are a shared lounge, free Wi-Fi access, a library and a shared kitchen. The friendly and attentive staff makes the stay of their guests comfortable and hassle-free.
Hotel Photos on Agoda.com