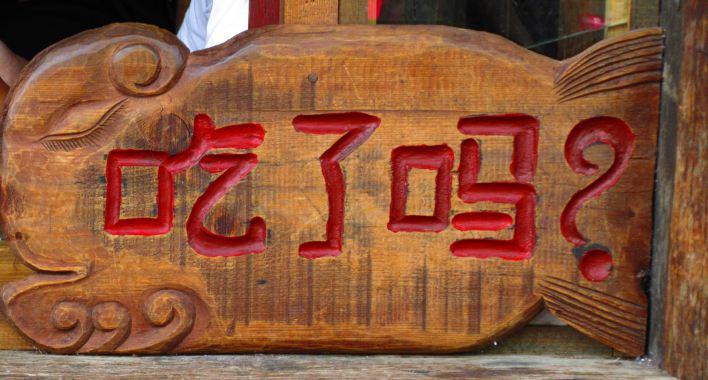 Want to know the best way to learn how to write Chinese characters? Click Here!
This article introduces my plan to learn Chinese fast, where "fast" doesn't mean that I hope to learn how to speak Mandarin within two months. Conversely, I intend to optimizing my time and efforts to learn Chinese by only studying an hour per day.
My goal is to be able to read Chinese newspapers, understand a talk show and have a "normal speed" conversation with any Chinese person. I want to achieve this purpose within one year.
Chinese is the sixth language that I'm learning so this plan is based on my past experience.
Also, I'm a big fan of SRS (spaced repetition software). If you are just starting to study Mandarin or you never heard the word "SRS" before, you should definitely keep reading : – )
My plan to learn Chinese
Commitment
I'm a lazy pig. However when I pay for a gym I can easily motivate myself to train three times per week. So I thought that I could use the same strategy and I bought a Chinese course (Rocket Chinese).
This is also what Napoleon Hill suggests on his book Think and Grow Rich, which is probably the best book that I ever read on goal achievement.
The idea is that we will only pursue our goals if we have invested some resources on them (time, money, face and so on). For the same reason, I also decided to make a public commitment and monthly update my progresses on this website.
Immersion
I'll watch at least two hours of Chinese television per week, hopefully a good movie. I'll upload the lessons of my language course and some Chinese music – so far I only got a couple of albums by the Fenghuang Chuanqi (see video below) – on my iPod.
I will speak with local people in Chinese even when they try to switch to English (my Chinese is bad and people often get bored). This doesn't include working time, as I have to speak English at work.
Memorize the most common 3,000 Chinese characters
I'll use a free software called Anki to learn and revise Chinese characters through flashcards with a clever scheduling called SRS.
In order to exploit the "context" rule, I downloaded a deck of flashcards called Mastering Chinese Characters, which is composed of 14,000 sentences.
Smart.fm, the company that released it (you can download it for free once you installed Anki), claims that the deck contains the 98% of characters used in newspapers.
This deck mostly contains sentences so I can learn these 3,000 characters in the right context.
This should allow me to learn the WORDS used in the newspapers. Again, a Chinese word is often composed of two or three characters.

Anki's screenshot: you can see how the flashcard for a question (on the left) and an answer (on the right) appears.
Evaluate my results
In order to achieve any long term objective, we need to set measurable short term goals. My weekly measurable goal will be to learn fifty new flashcards per day, to complete a lesson of my Chinese course and watch a Chinese movie in Chinese.
Also, I'll try to talk in Chinese as often as I can. I may modify my goals if, after a while, I find them too easy or too difficult.
Click here to read the review of the most popular Chinese courses!
The chronicle of "my lazy way"
Related Articles:
Sign up to get our free e-books ; )
Sign up to get the "Find a Job and Live in China e-Book" and the "Chinese/English Travel Phrasebook." Your email address will never be shared.
Enjoy this post? Please share a bit of love...