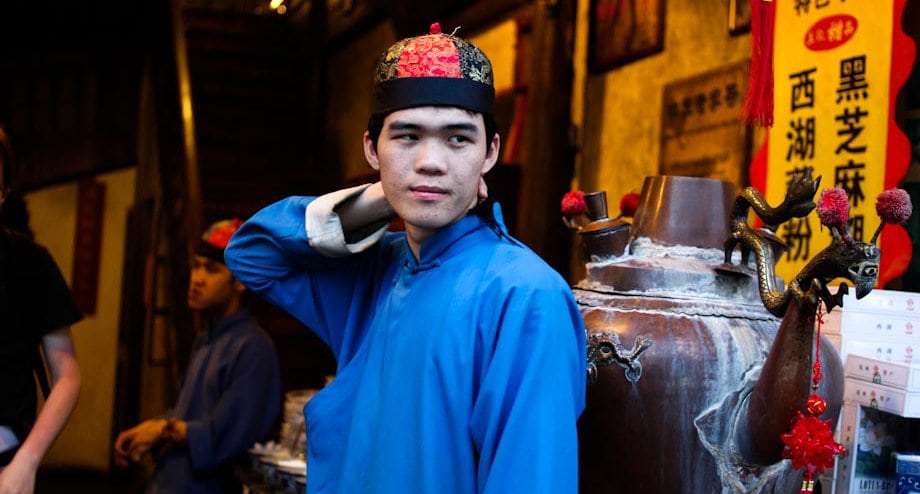 It's funny, here at SDC we published 139 articles so far and none of them talks about Hangzhou. Why I think it's funny? Because Hangzhou is the city where I spent more time in China, is the city where I've learned to speak Chinese (well… cha bu duo), is the city where I took more photos and is the city where this website was born.
So, after more of two years of article, I guess it's time to talk a bit about Hangzhou. The problem is that I have so much to say and I don't know where to start… so today I'll let the images speak for me.
This article is a photo gallery of the night market in Wu Shan Square (吴山广场, Wu Shan Guang Chang), one of the most touristic place of Hangzhou.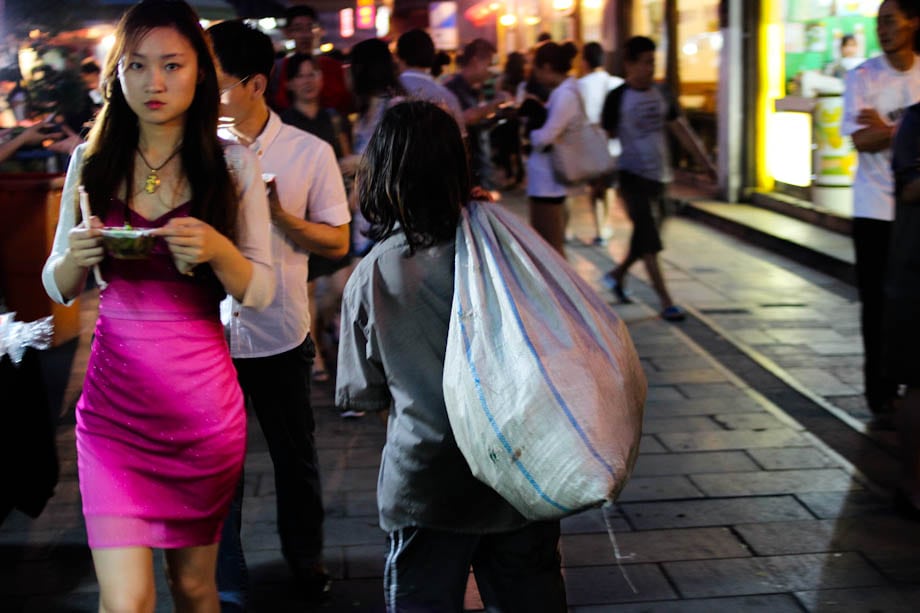 The summary of modern Chinese in 920×613 pixels: A bourgeoise and a garbage hunter.
Wushan Square is located at the South extremity of Yan An Road, which cuts the city center of Hangzhou from North to South. Behind Wushan Square there is a hill with a pagoda on the top. To be precise, the night market isn't on the square; it's on Hefang Street, a pedestrian street that departs from the Square.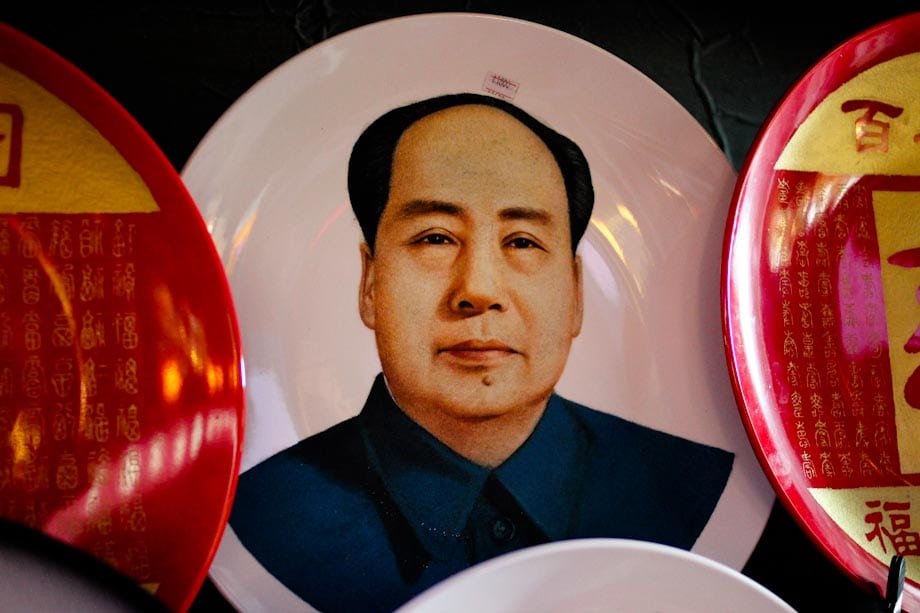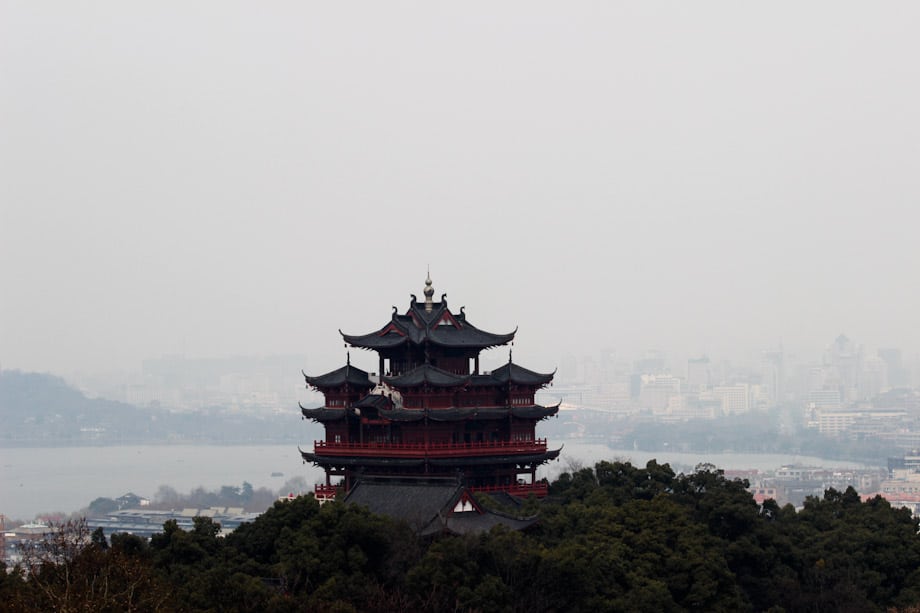 The pagoda on top of the hill.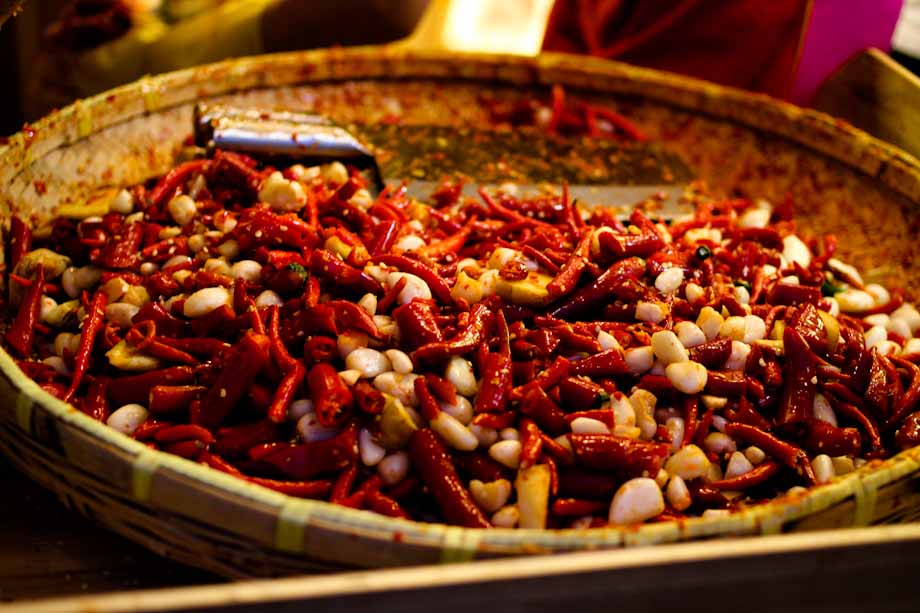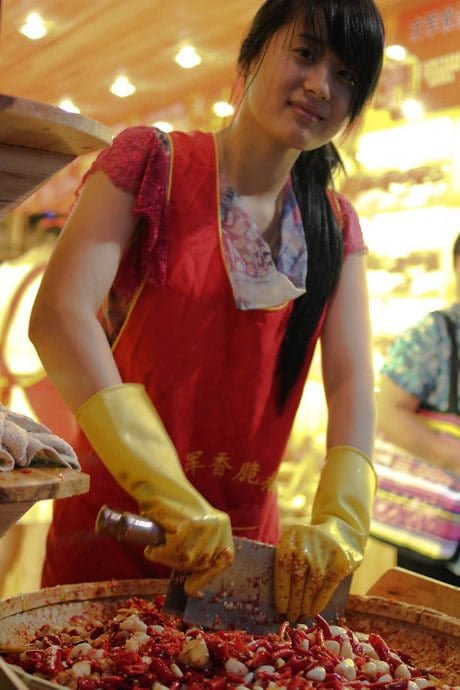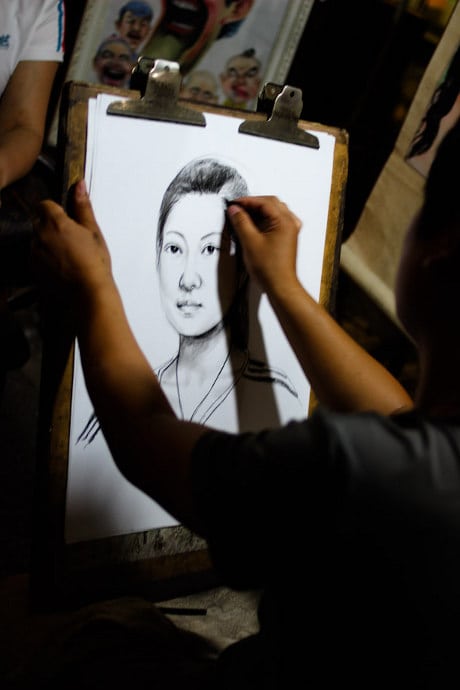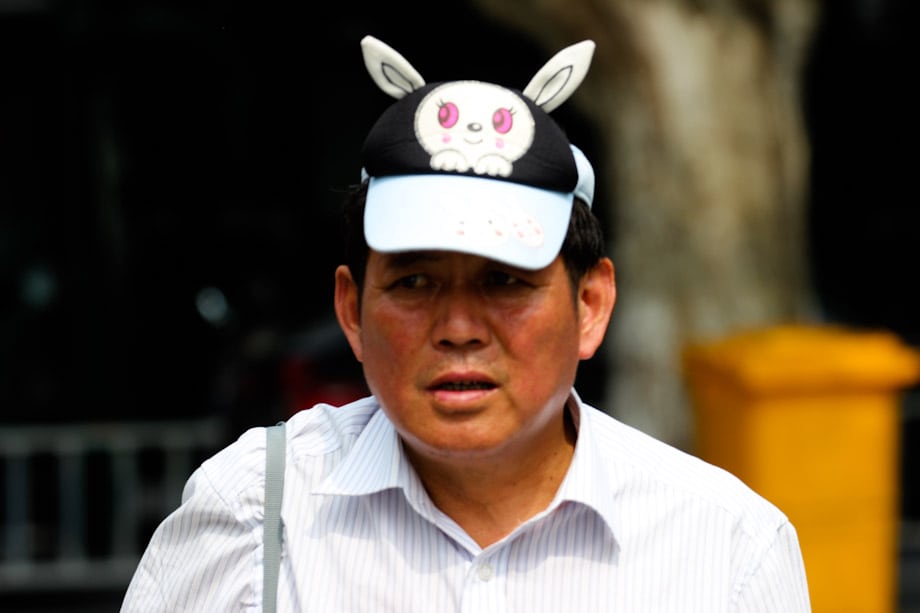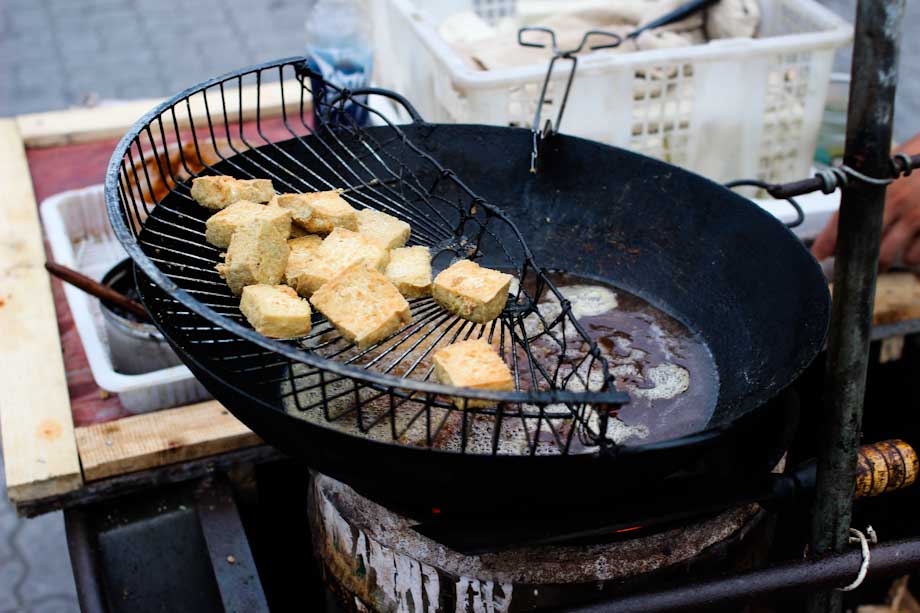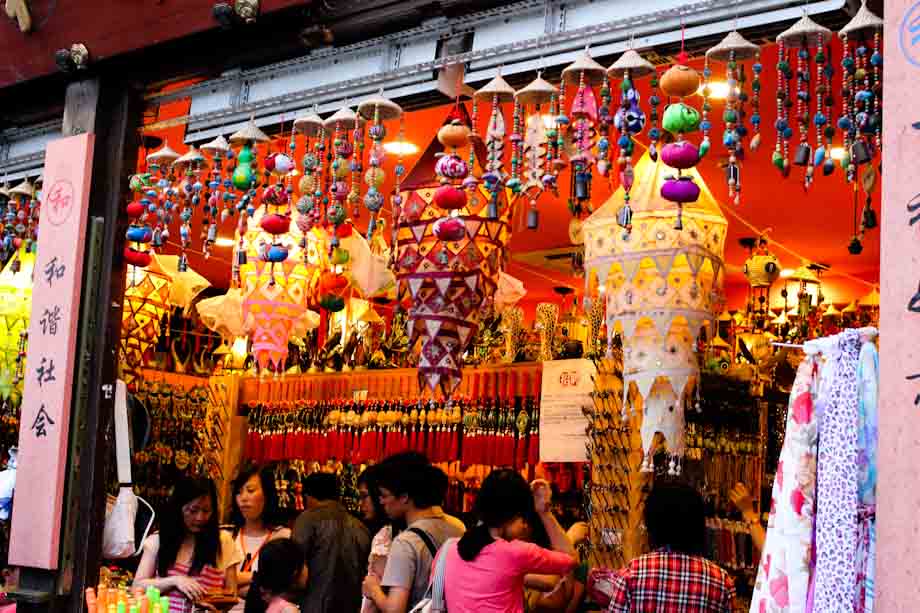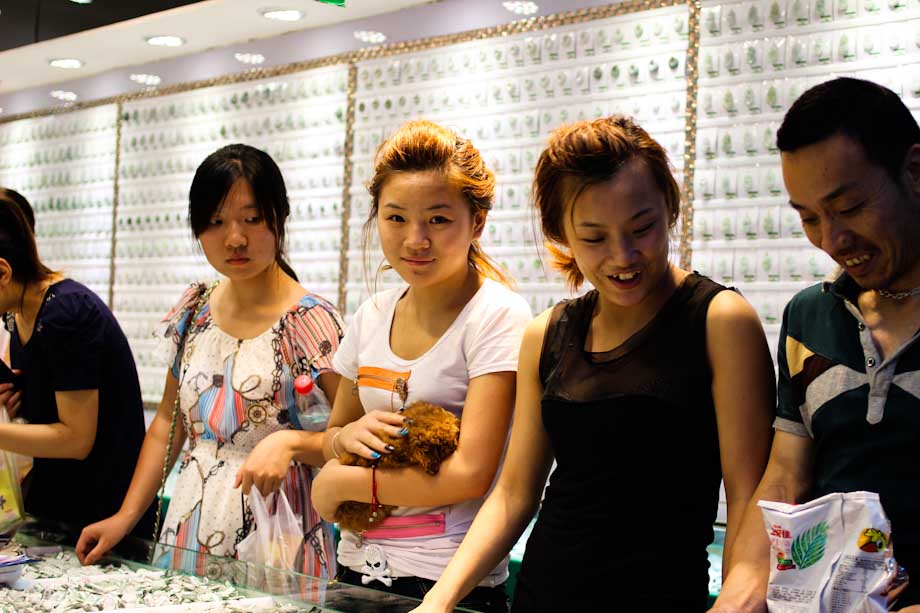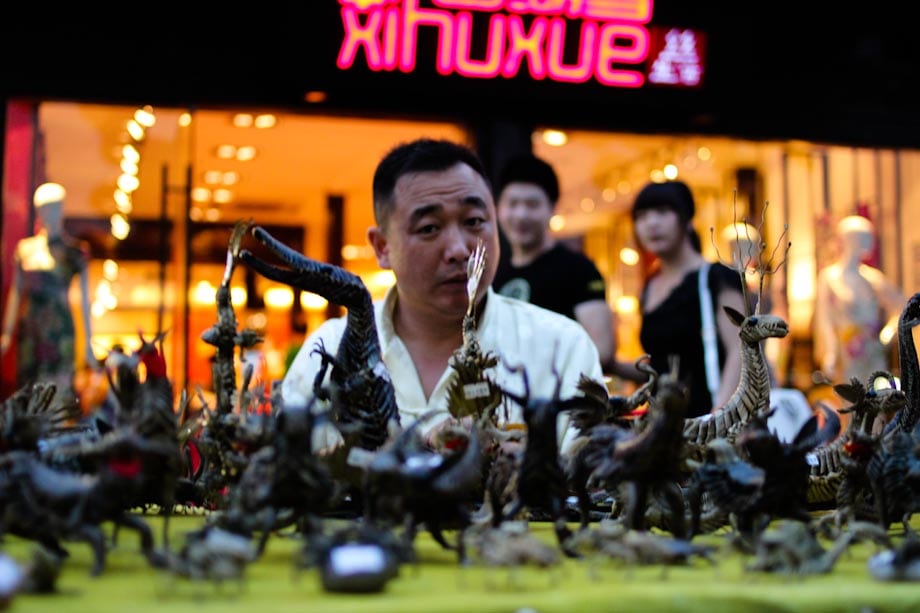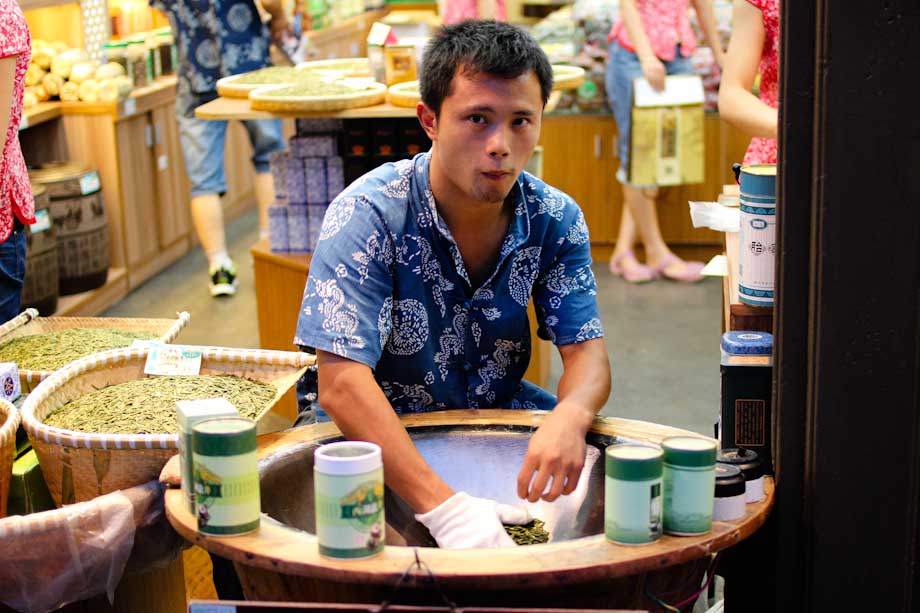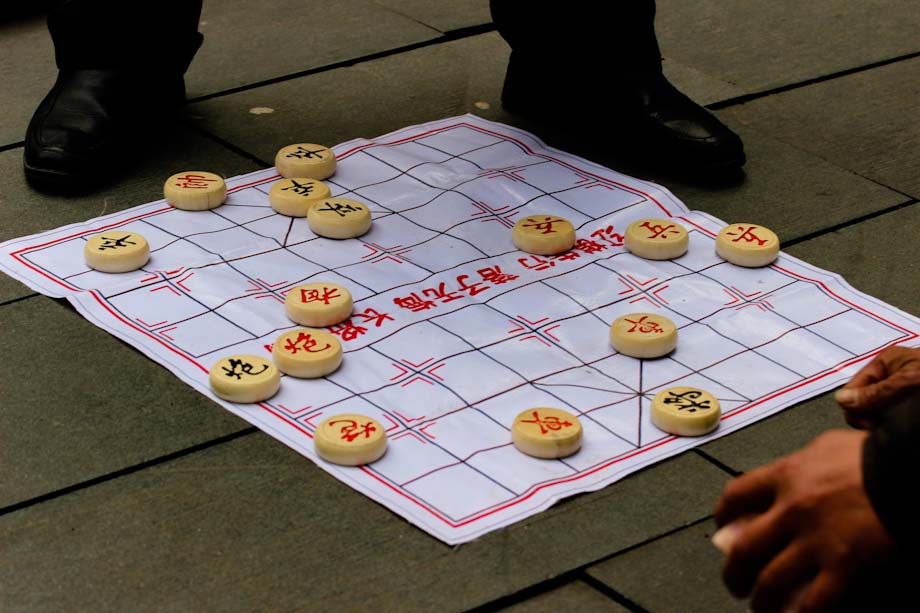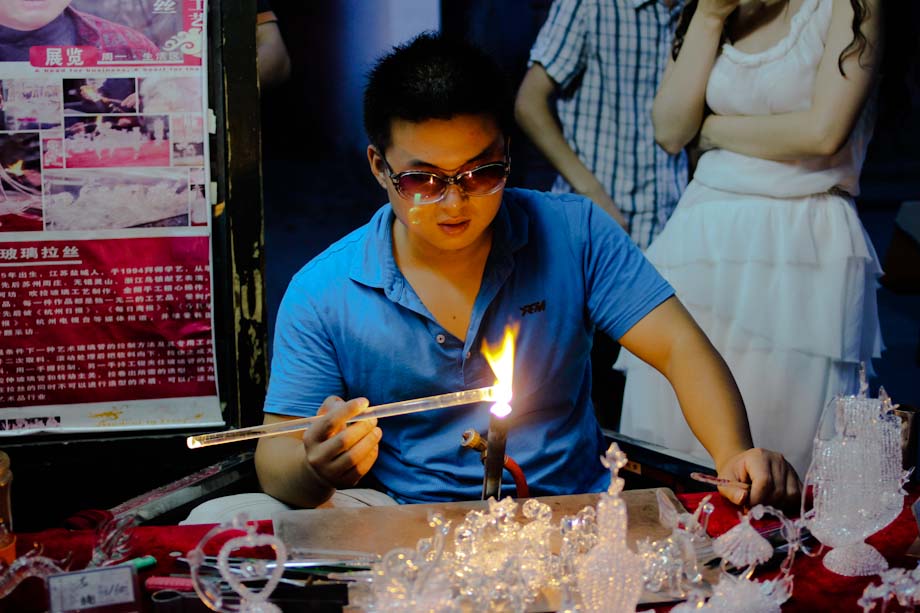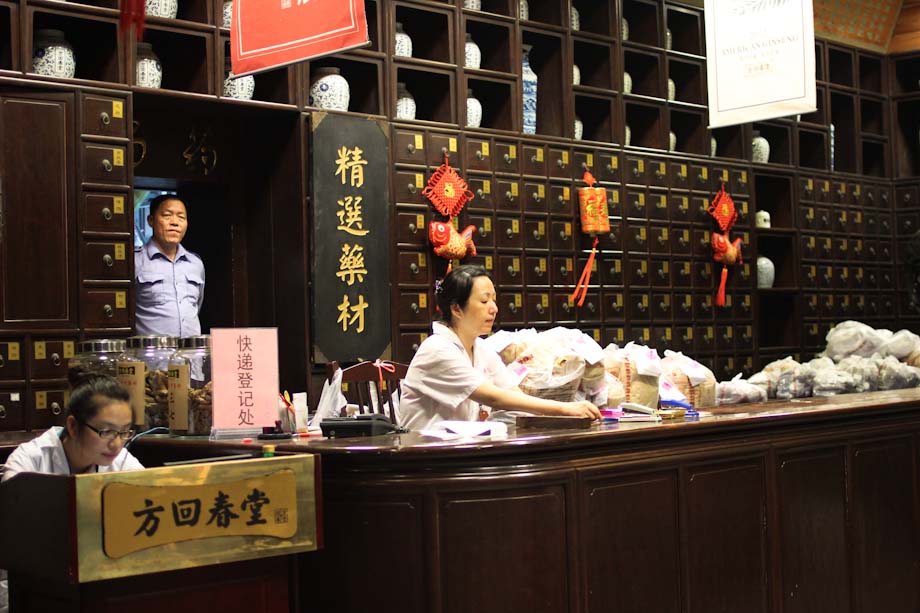 Traditional Chinese medicine: A typical drugstore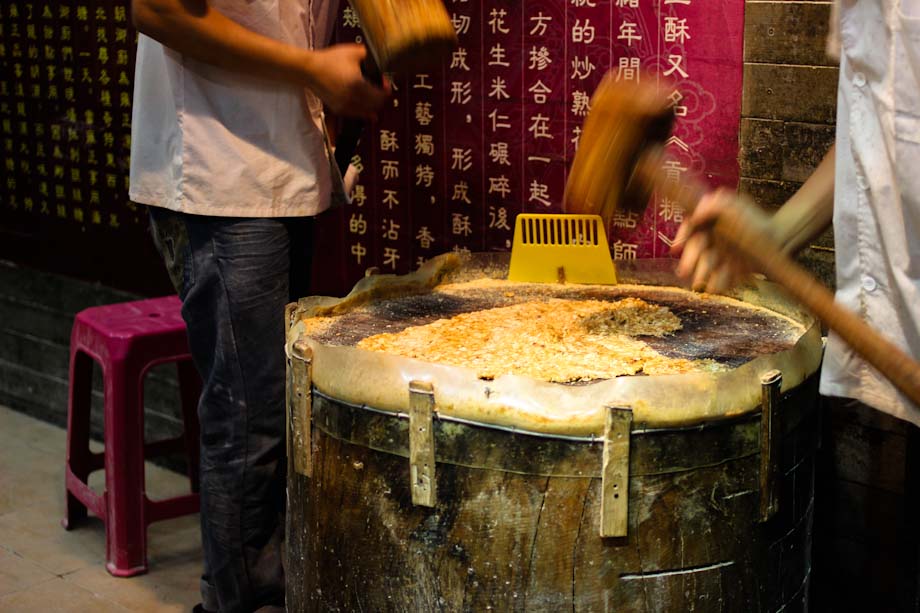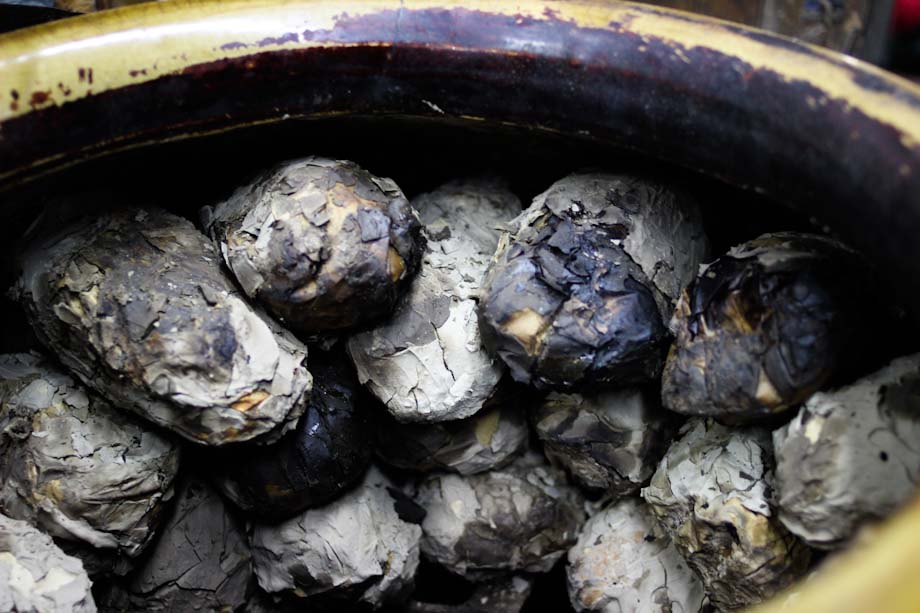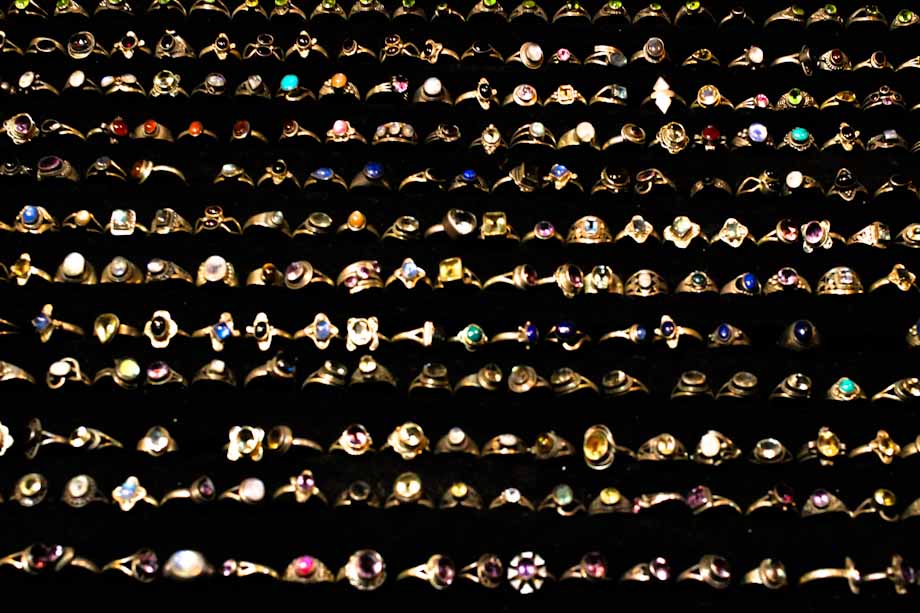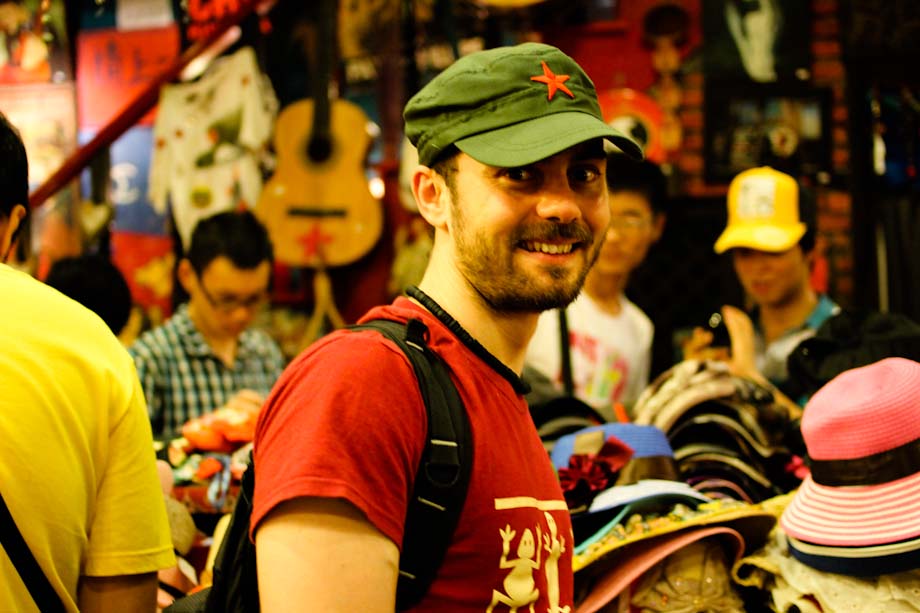 Furio, fake maoist
Photo Credits: Photos by Sapore di Cina