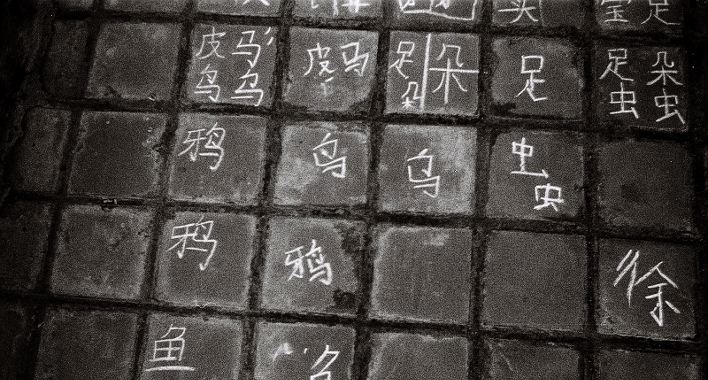 Click here to discover what Chinese courses
that we recommend at the moment!
Since we never discussed this topic before here at SDC, today I decided to talk about the (in)famous 成语 (chéngyǔ). There isn't a real translation for this word: if you look on the dictionary you may find "idiomatic expression" or a similar, vague definition. It literally means "becoming (成) word (语)."
A Chengyu is always composed by four characters, often without a logical connection among them, that contain a much deeper meaning. Chinese people often use them to convey a concept through a metaphor. If you, as a foreigner, use them, not only Chinese people will appreciate, they'll also think that your level of Mandarin is quite advanced.
The Chengyu may substitute nouns, verbs or adjectives and, in most of the cases, the only way to understand their meaning is to know it beforehand. The paradox is that often knowing the meaning of the the four characters that compose a given Chengyu will confuse you instead of helping you to understand their real meaning. Also, you'll luckily stumble upon uncommon or ancient characters, while dealing with Chengyu.
Finally, many times you have to know Chinese history to fully understand them because they refer to ancient legends or historical facts.
If you are studying Chinese, sooner or later you'll enter in contact with these "special" words. Some students fall in love with them, start to hunt them and the legends that are behind them and end up using Chengyu every time they can. Others will run away, they'll see them as a complicated tool that doesn't add much to the conversation as you can convey the same meaning with simpler words and constructions.
Personally I'm fascinated by Chengyu but, at the same time, I recognize that they are often "obstacles" between me and my comprehension of Chinese language. Let's say that I love the ones I master while I hate when I find them in the text of an exam and I'm not able to translate them. Sometimes I think teachers that insert Chengyu in an exam are just sadist.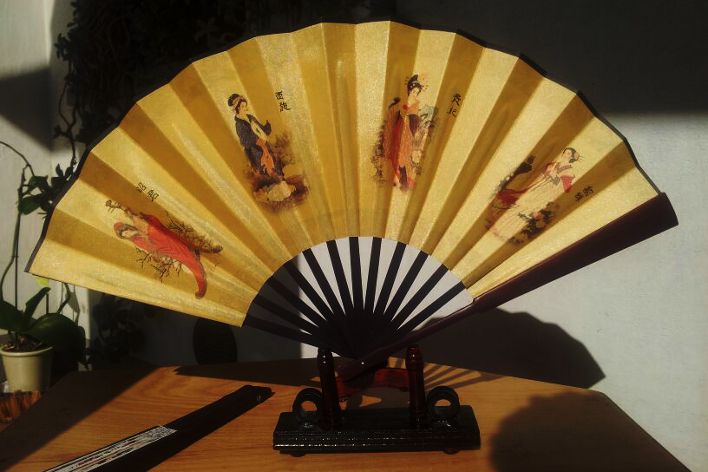 After this long introduction I guess you are ready to learn some Chengyu yourself! Today I'd like to introduce you two Chengyu that I find particularly interesting:
沉鱼落雁 e 闭月羞花
chén yú luò yàn e bì yuè xiū huā
The literally mean "Let the fishes sink and the ducks fall down" and "Shade the moon and make the flowers ashamed."
(I freely translated them, you may surely find a slightly different interpretation but I hope you caught the meaning).
They both refer to a beautiful woman. My girls, if a Chinese man tells you that you are the reason for which fishes are sinking down the sea and ducks are falling from the sky, he's flattering you!
As you can see, there is no way to understand the meaning if you translate it literally. To understand them you have to know the tale of the Four Chinese Beauties (四大美女, sì dà měinǚ).
西施 (Xīshī), who lived during the Spring and Autumn Period (春秋時代 from 770 B.C to 454 A.C.), was so beautiful that when she looked at the lake from her balcony the fishes would be so impressed that they would forget to swim and sink.
王昭君 (Wáng Zhāojūn), who lived during the Western Han Dynasty (from 206 B.C. to 8 A.C.). The legend says that she was sent by the emperor Yuan to marry Xiongnu Chanyu, the prince of Mongols, in order to establish a diplomatic relationship between the two countries. During her way to meet her future husband she stopped for a bit and started to play her 琵琶 (Pípá, a Chinese lute). In the same moment a flock of ducks was casually flying there and, charmed by her beauty, they forgot to beat their wings and fall down.
貂蝉 (Diāochán) is the only one, within the four beauties, for which there aren't historical proofs of her existence. She appears on Luo Guanzhong's "Romance of Three Kingdoms."
According to the story the main character, the warrior Lü Bu, had a relationship with a servant of the War Ministry, Dong Zhou. The servant, Diaochan, was so beautiful that the moon would hide herself on her presence.
Finally, 杨贵妃 (Yáng Guìfēi), the wife of the emperor Tang Xuanzhong (Tang Dynasty). The legend says that the emperor chose her among one thousand women because she was so beautiful the the flowers would close themselves when she was arourd.
And you? How do you like Chengyu and the tales behind them?
Click here to discover what Chinese courses
that we recommend at the moment!
[Photo Credits (Creative Commons License): www.flickr.com/photos/metal1944/]