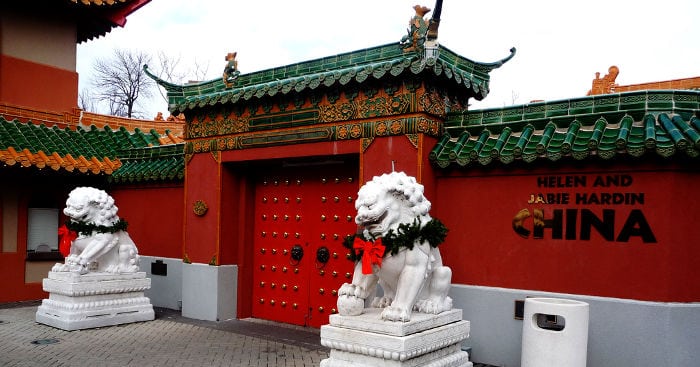 Study Chinese in Memphis – Index
The Chinese community in Memphis
Memphis has a relatively small Chinese community compared with other cities in the country, consisting of less than 2,000 people. In addition, many of the Chinese residents in the city are native speakers of dialects other than Mandarin. Finding good native Mandarin teachers is therefore quite difficult.
Nonetheless, over the past years, the University of Memphis has managed to attract a considerable number of Chinese people who are native speakers of Mandarin and who are highly-educated.
Public schools in Memphis
The Confucius Institute at the University of Memphis (CIUM)
The CIUM is a collaboration between the University of Memphis and the China National Office for Teaching Chinese as a Foreign Language (Hanban), an institution that is a body of the Ministry of Education of the People's Republic of China, in the goal of creating the first Confucius Institute in Tennessee. The CIUM's goal is to promote Chinese culture and it is responsible for the degree program in Asian Studies and International Trade. In addition, it is responsible for Chinese programs at multiple public and private schools in the area, such as Barbara K. Lipman School, The Campus School, St. Mary's Episcopal School, Lausanne Collegiate School, Hutchison School and The Bodine School.
Private schools in Memphis
Memphis Chinese School
Memphis Chinese School is a private school specialized in teaching Chinese language and culture to children. The school offers lessons on Sundays, mainly for children that are native speakers of Chinese, but it also offers classes for non-native speakers.
What to keep in mind before signing up for Chinese classes in Memphis
Without a doubt, the previous list is missing other schools that also offer quality classes. Nonetheless, before signing up for Chinese lessons in Memphis, you should consider some of the aspects that can have a clear effect on the quality of courses.
1. Teachers
The majority of educational establishments are incapable of evaluating the quality of Chinese teachers. Finding good Chinese teachers in Memphis can be very difficult.
The majority of Chinese people living abroad are from rural areas in the country's southeast, where people speak dialects that are very different from standard Mandarin, such as the provinces of Fujian and Zhejiang. Being Chinese doesn't mean that someone is a native speaker of Mandarin, and even less so that they know how to teach. Because of this, I recommend that before signing up for classes, you ask yourself: who chooses the teachers?
2. Study programs
Chinese is very different from Western languages, which means that you can't use the same system as for other languages. Many schools use study programs based on the programs that have worked for other languages, and this is a huge mistake, especially when combined with teachers that have little experience teaching.
3. Wages
Lots of people think that Chinese people are happy to work hard for little money. However, Chinese people from large cities that are highly-educated will not be happy with just any salary.
Before choosing a cheap course with only a few students, you should ask yourself how much money they could be paying the teacher. If the wages have to be really low for the school to be able to turn a profit, don't expect the teacher to make much of an effort to offer quality classes.
Photo Credits:

"China" home of the Giant Pandas by Brad Coy