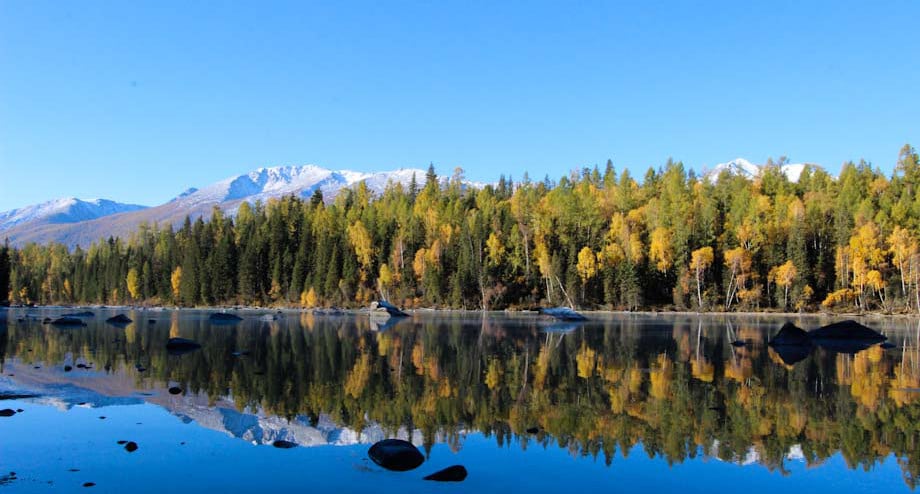 Note: at the end of the article you'll find a photo gallery of 20 photographs taken of the Reserve.
The Kanas National Nature Reserve is found in the heart of the Altai Mountains, in Xinjiang, at the border with Kazakhstan, Russia and Mongolia, and owes its fame to Lake Kanas and its alpine scenery.
An entrance ticket to the Reserve costs 240 Yuan a person and is valid for two days. The price includes entrance to the park and unlimited use of buses for getting around its interior (uses of buses is necessary since the Reserve is quite vast).
You can also take a boat ride on the Kanas River, the ticket costs 120 Yuan.
Lake Kanas is located at an altitude of 1,325 meters wile Friendship Peak, which marks the border with Russia and Kazakhstan, is at an altitude of 4,374 meters.
The best times for visiting the Reserve are in June, when the trees are in bloom, and in September when the landscape takes on the typical colors of autumn foliage (the photos in this article were taken at the end of September).
I don't recommend coming in winter, which in these parts is extremely rough.
How to get to the Kanas National Nature Reserve
By land
The starting point for the Altai Mountains is the capital of Xinjiang, Urumqi. Got to the "Nianzigou Passenger Station" bus station (located at 51 Heilongjiang Road) and buy a ticket for Burjin (布尔津).
The ticket costs about 180 Yuan and the trip takes about 9 hours. From Burjin you can take a direct bus for Kanas (the trip takes about two hours and the bus leaves from the same station where buses from Urumqi arrive).
By air
If you don't want to spend a night on the bus, you can take a flight from Urumqi to Burjin; (the Burjin airport is called Kanasi Airport, KJI). For booking a flight I recommend cTrip. A ticket will cost about 1,500-1,700 Yuan, one-way.
Where to stay in Kanas
You have three options: stay at Hongfu Lake Kanas Resort, rent a bed space in one of the many Kazakh yurts, or make day trips from Burjin, which is about two hours away by bus from Kanas Reserve.
Despite usually recommending Agoda or Booking for hotels, for the Altai Mountains, including Kanas and Burjin, it's much better to book with cTrip, since they offer various options (the other platforms don't offer hotels for this area).
If you also want to spend the night in Urumqi, take a look at our reviews on the best hotels in the city.
When to get there and how many days to stay in Kanas
I think a day and a night are enough to visit the Kanas region. We arrived directly from Hemu – a village not far away that I absolutely recommend you visit if you find yourself in these parts – towards nine at night and without booking a room in advance.
After buying an entrance ticket, we took the bus to the village of Kanas (it takes about a half hour from the entrance to the Reserve) but, despite expecting to find a "tourist" village similar to Hemu, we instead found ourselves in the silence of a tomb wrapped in darkness, as there wasn't even one streetlight.
Since it was freezing cold and we were starving, we began knocking on doors at the homes in the village in the hopes that someone would open it to us. We were successful on our fifth try, finding both food and a bed in which to sleep (see the photo below for details).
My advice is therefore to book a hotel and arrive before dark, so that you won't have to knock on half the doors of the village. Note that if you decide to stay in a yurt like we did, it's hard enough if you speak Mandarin (the locals are of Kazakh ethnicity, so Mandarin is their second language); but with English – aside from some rare exceptions, – you won't get anywhere. Though you can try to express yourself with gestures!
Keep in mind too that, as was already mentioned, the village is about a half hour by bus away from the main entrance: you'll have to decide if you want to visit the park with your bags in tow (as we did; and as you can see, it wasn't a great thing, considering how much walking is involved), leave your bags in the village and come get them in the evening before leaving the Reserve (even by bus this will take you more than an hour), stay in Kanas the night after visiting the Reserve, or arriving in the early morning from Burjin (in this case try to leave as early as possible) and visit the Reserve in one day.
I repeat though, if you've come this far, I think it's worth staying a few days and also visiting Hemu!
What to bring
Even if you come in summer when the weather is scorching, at night it gets cold. I recommend that you bring a winter jacket. Besides that, there's a lot of walking, so bring a pair of comfortable shoes (or for trekking, if you intend to go off the beaten paths).
Keep in mind too that in this region both restaurants and food markets are very expensive compared to the rest of China. If you want to travel on a "budget", I recommend you bring some provisions from Urumqi.
Here are the photos!
I placed the photos in chronological order: starting with our nighttime arrival at the village of Kanas, the waking up at sunrise (with plenty of stray dogs), a visit to Lake Kanas and, finally, the rest of the Reserve.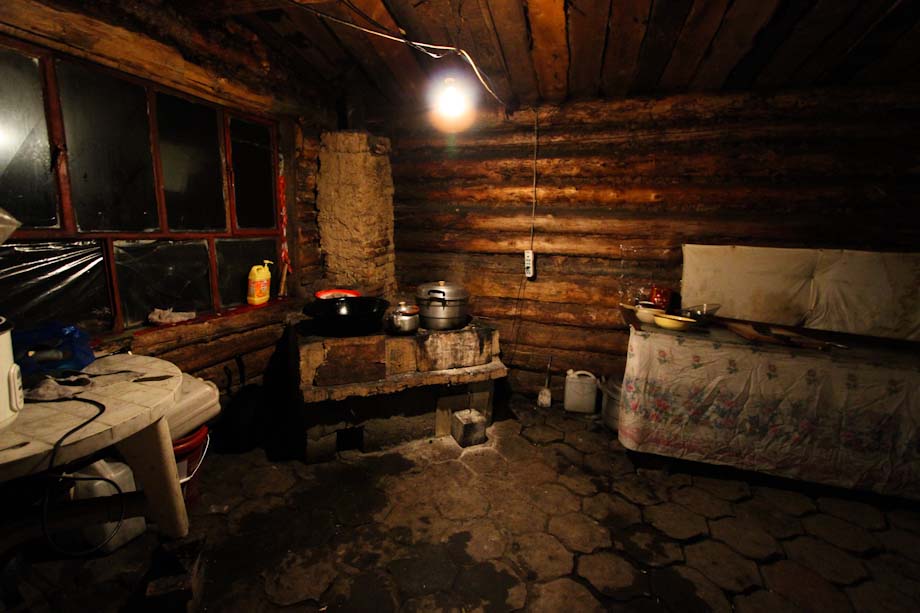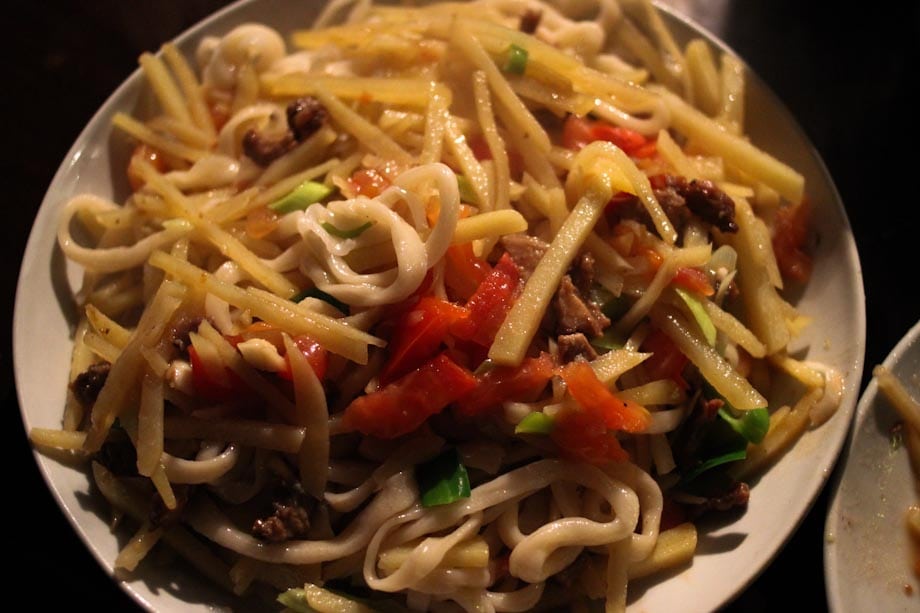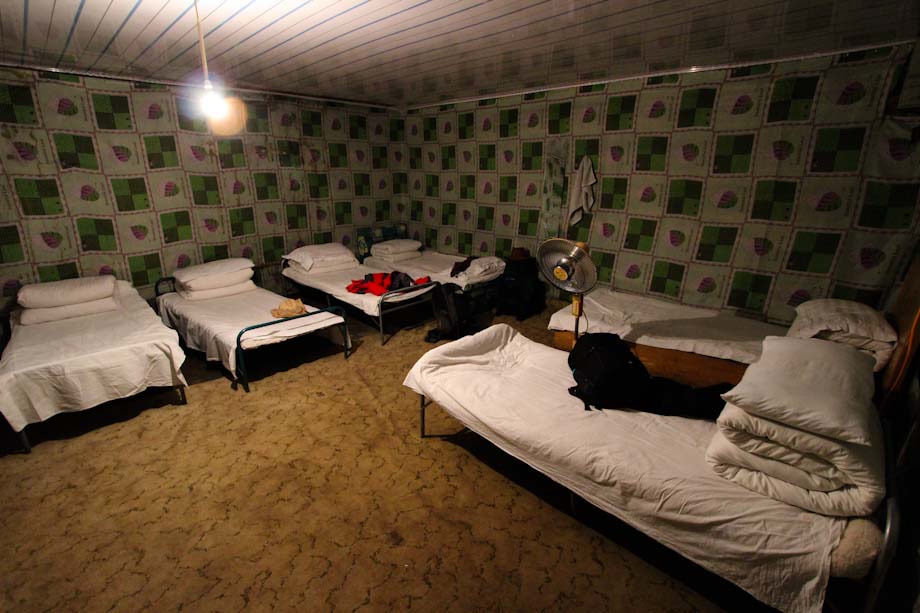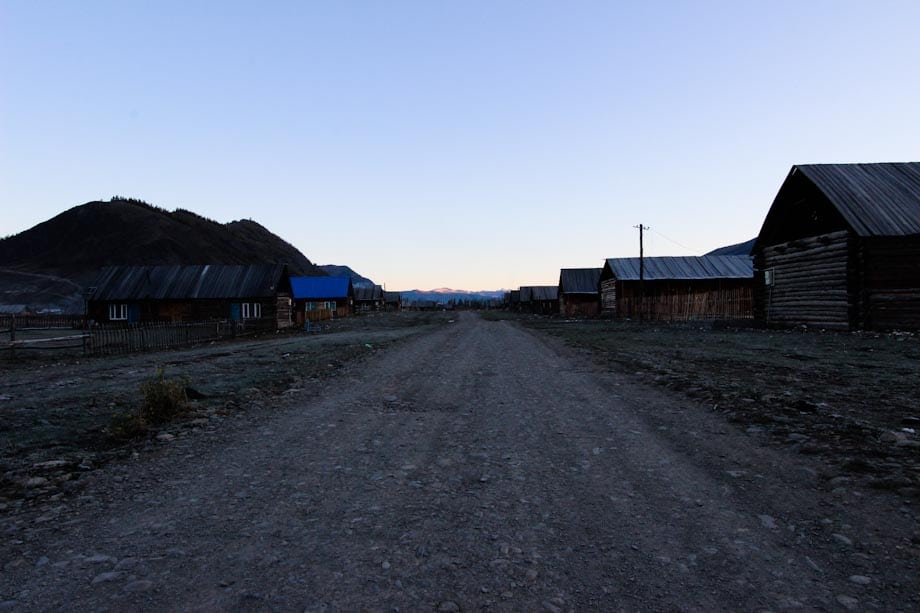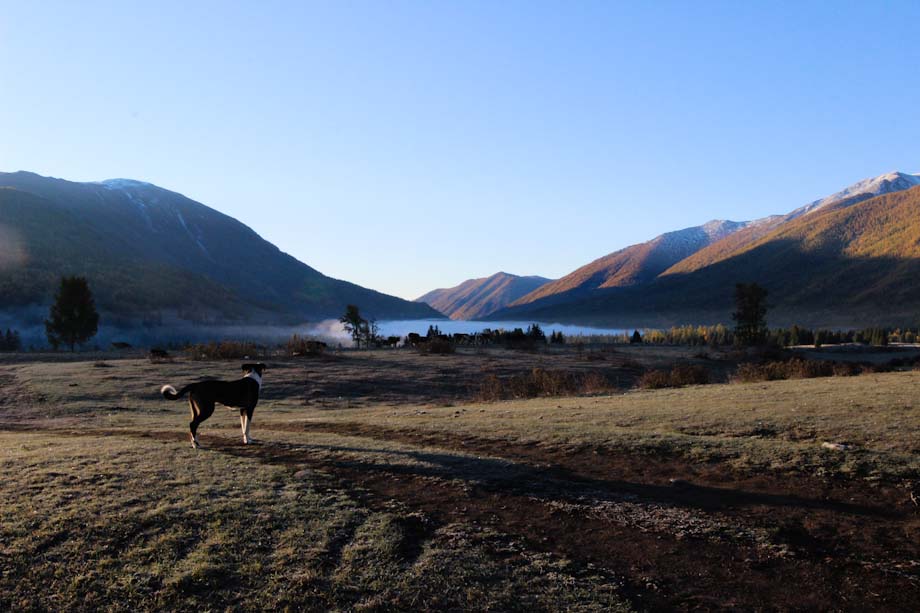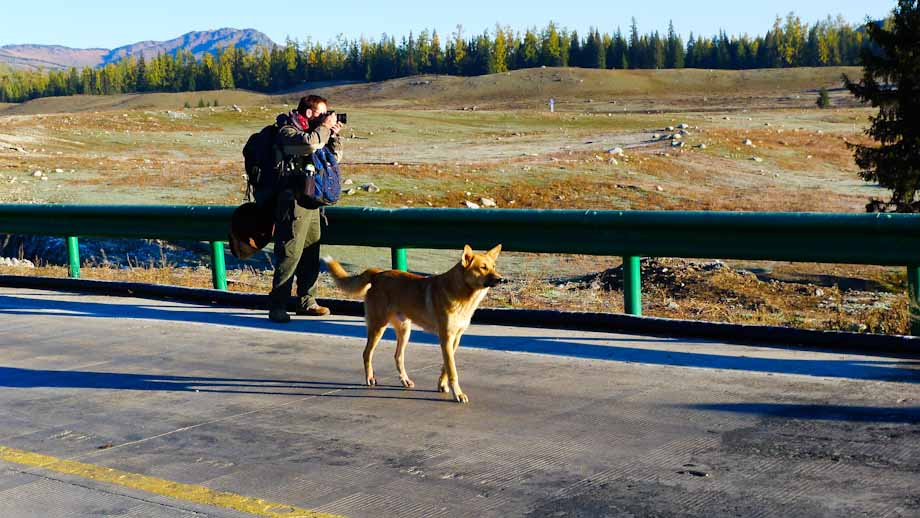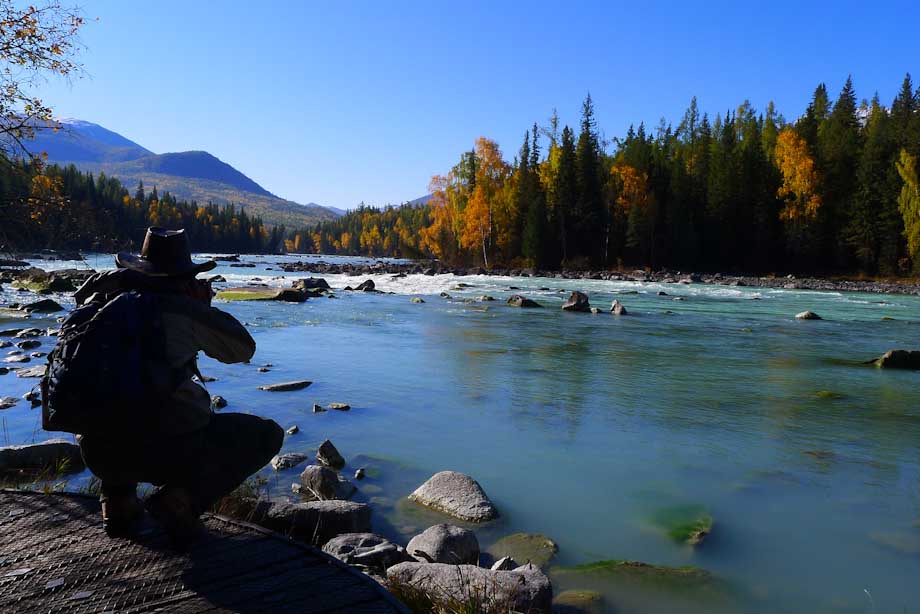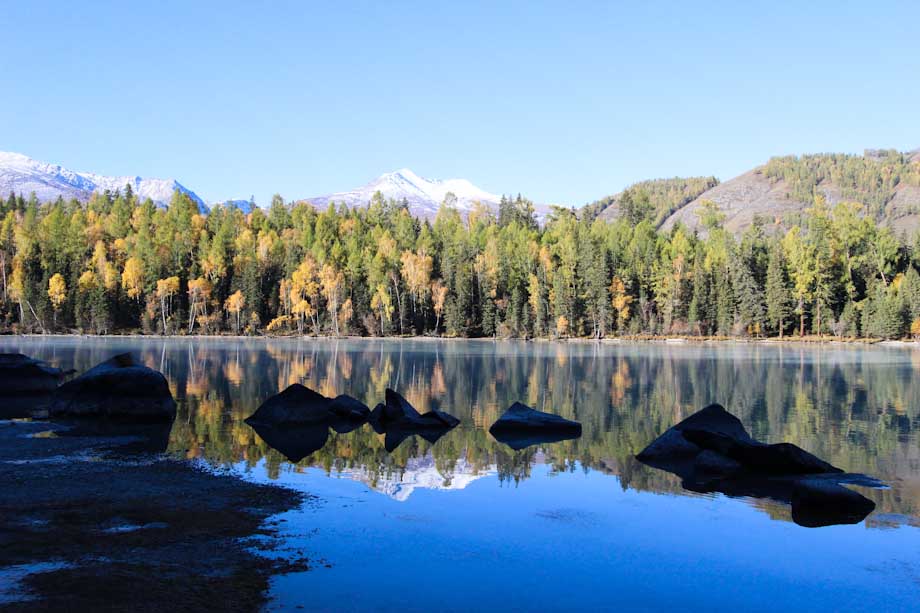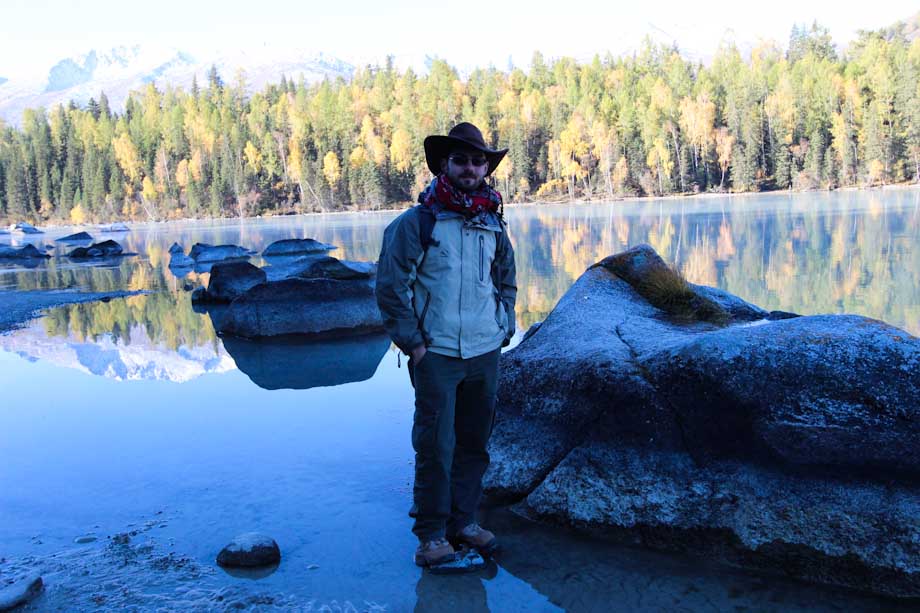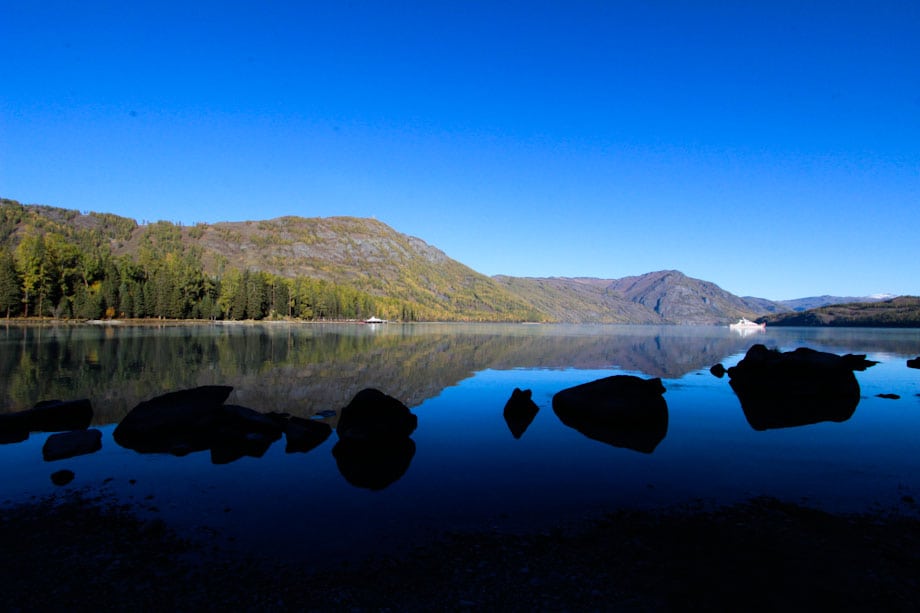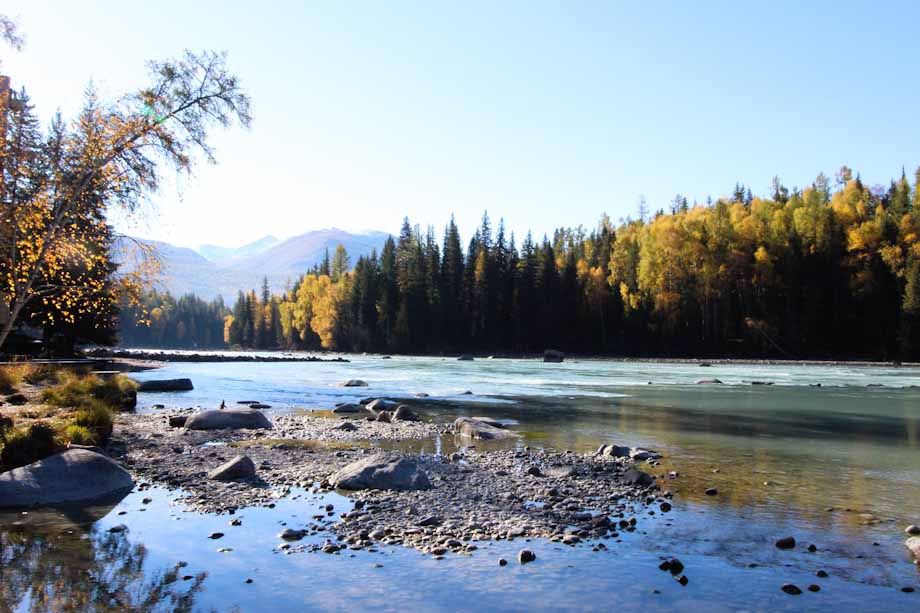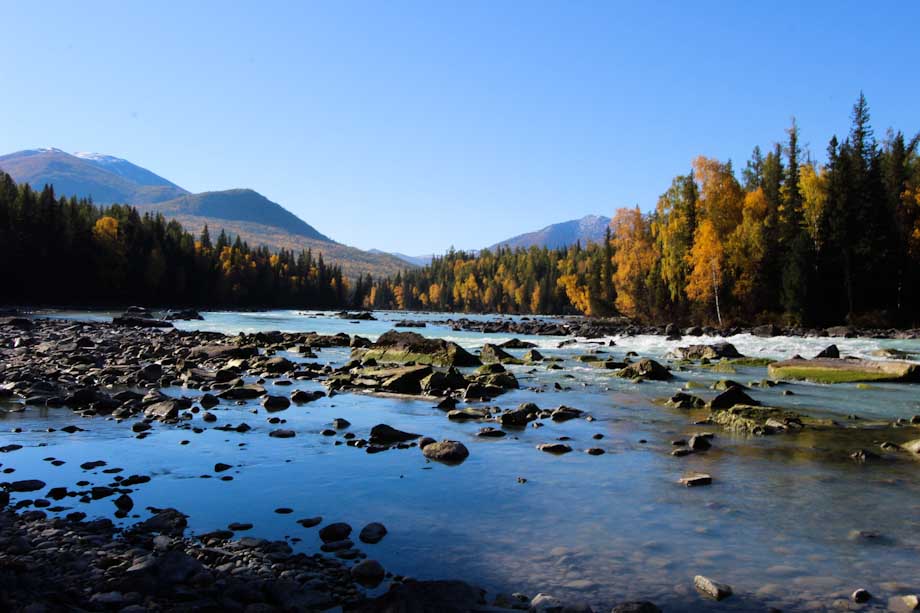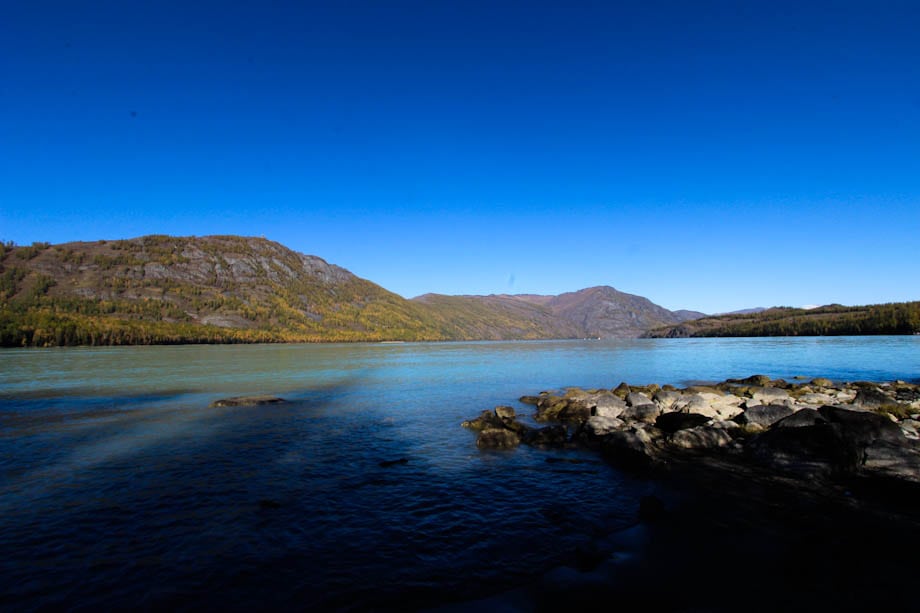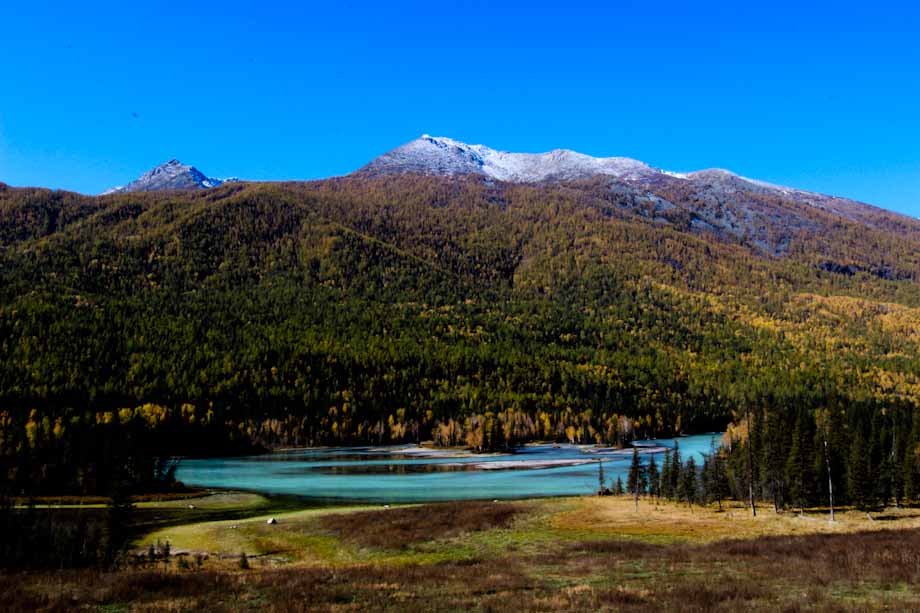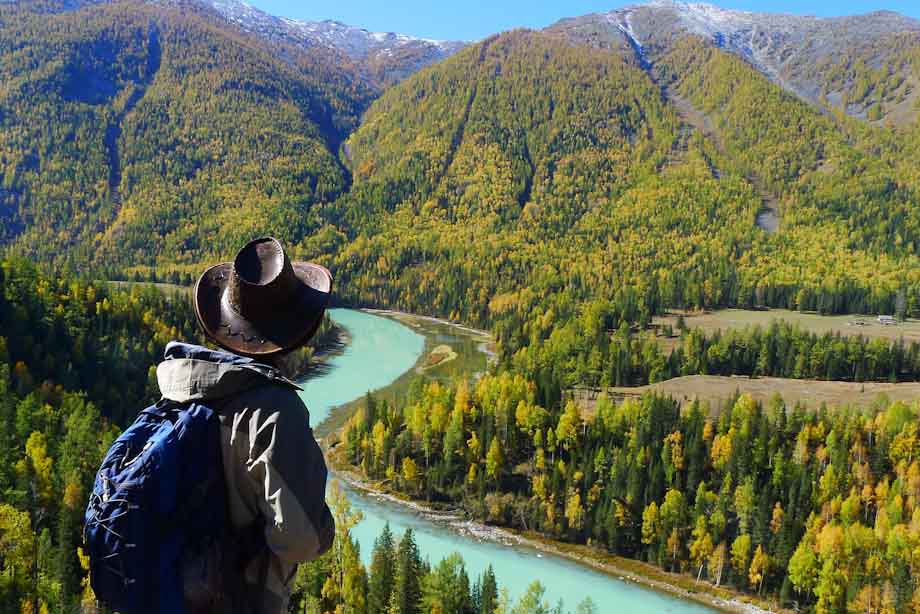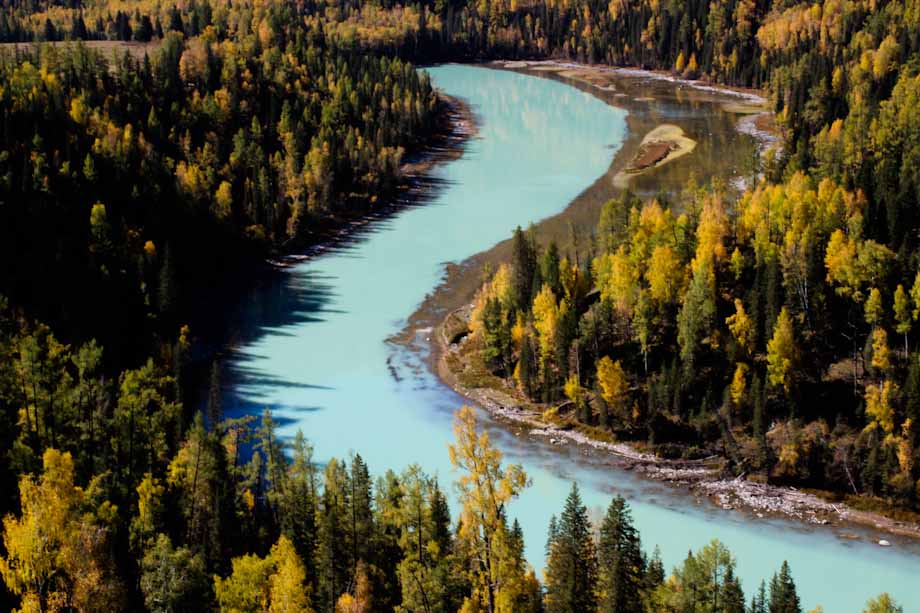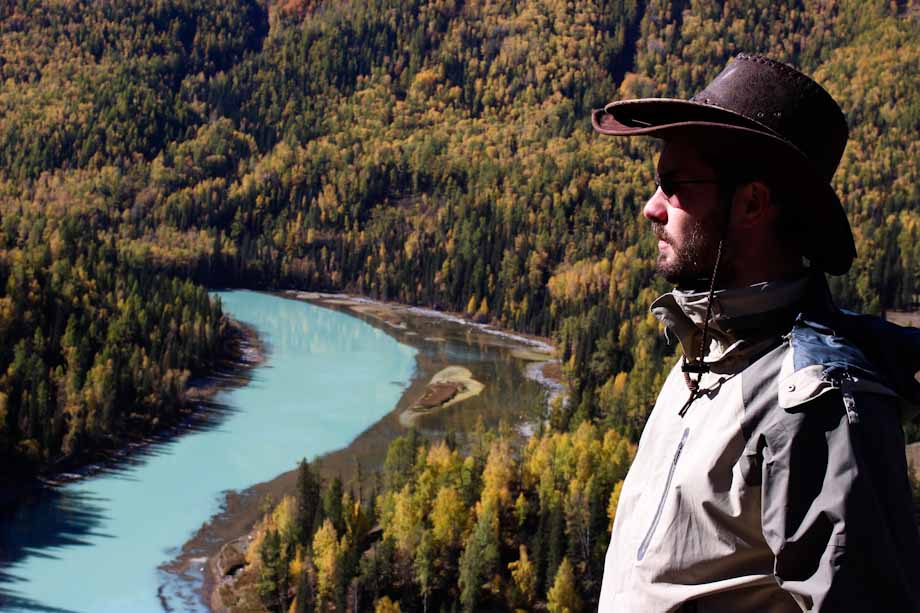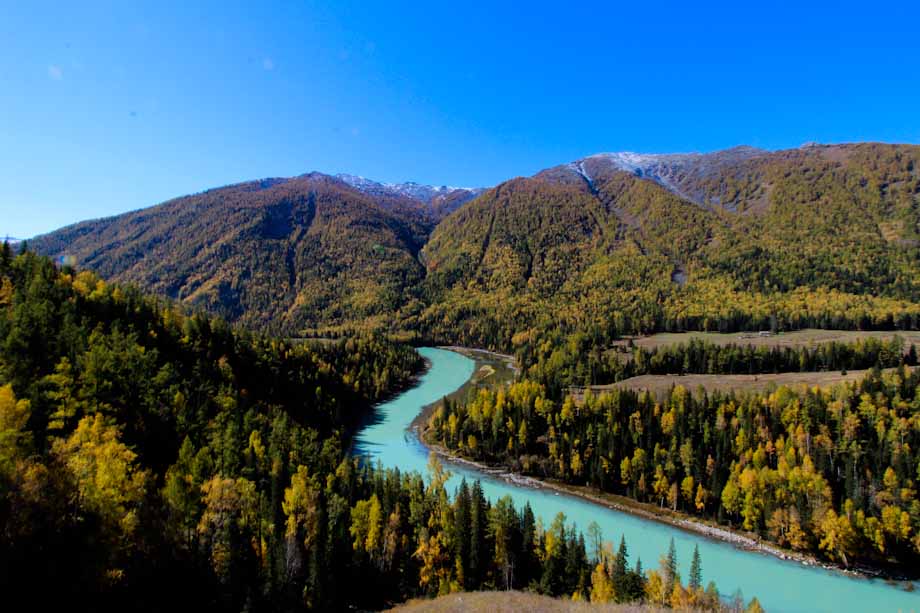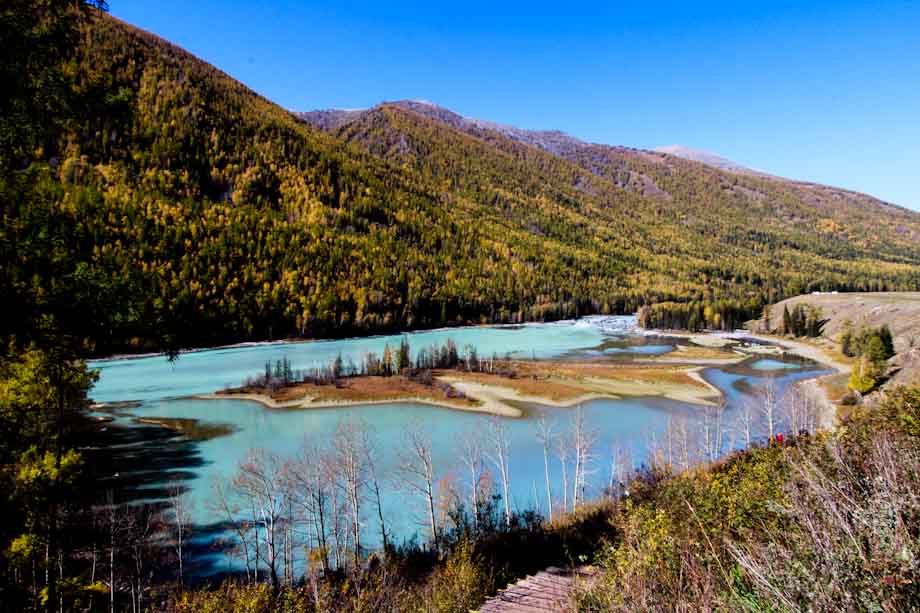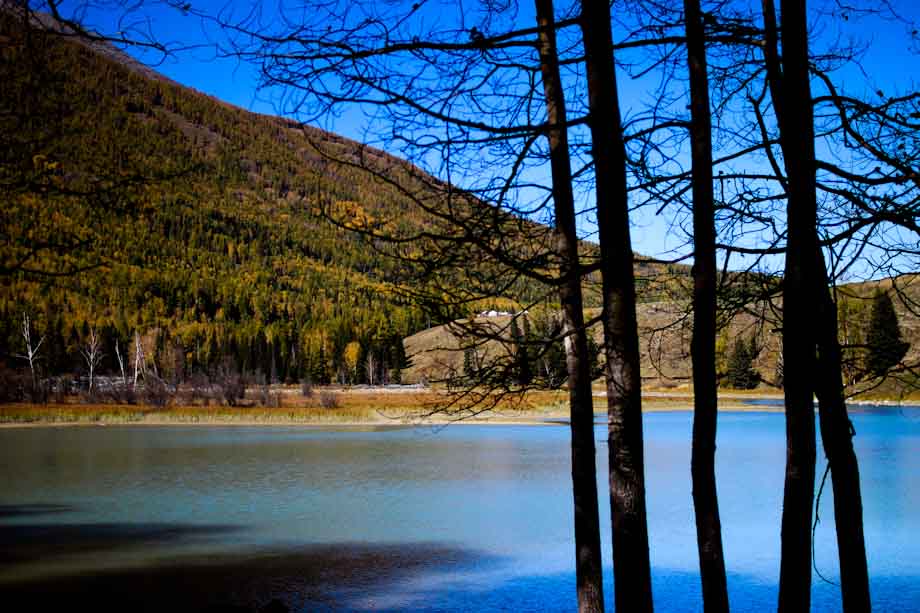 Photo Credits: Photos by Sapore di Cina