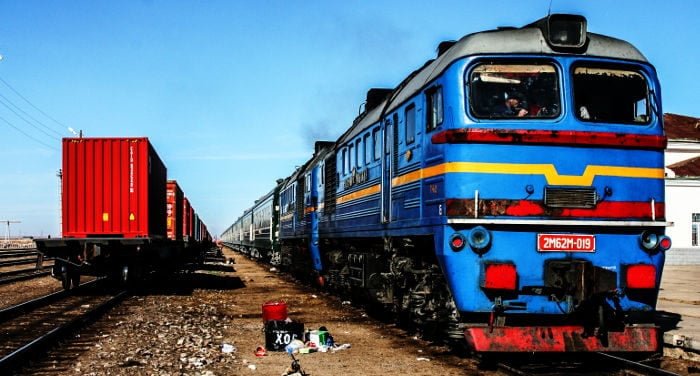 This article is a detailed guide of the multiple possibilities that exist for purchasing train tickets for the Trans-Siberian, Trans-Mongolian and/or the Trans-Manchurian railways.
If you're looking for detailed information on traveling along the Trans-Siberian railway, you can check out our guide here.
Before getting started
One of the common mistakes made by people starting to plan a trip on the Trans-Siberian Railway is thinking that it has a single ticket similar to that of the Eurail system. The Trans-Siberian is more than just a train: it's a railway network that connects Moscow with Vladivostok or Beijing. Because of this, to buy tickets, you first have to know the dates that you want to travel and the stops that you're going to make, as each route must be purchased separately.
Buying tickets online or directly at the station
While a few years ago, buying tickets at train stations was a possibility that allowed you to organize your trip on the go, this has become increasingly difficult, especially in China

The reason is very simple: the majority of trains fill up days or even weeks before their departure. Unless you want to spend 48 hours sitting in a regional train seat or wait a week in Moscow to take your train, I recommend that you purchase tickets at least 15 days in advance, and 20-30 days in advance in the case of China.
It's also possible to buy tickets by going to your local travel agency, but why would you want to pay their abusive commissions when you can purchase them easily online?
If I have convinced you that the best option for buying tickets is online, keep reading to find out the available options that we recommend for buying tickets as well as their advantages and disadvantages.
Buying train tickets for Russia
To buy tickets for Russian trains, we recommend one of the two options below:
The majority of Russian trains accept electronic tickets, so you can get on the train by simply presenting your printed ticket and passport. Even so, there do exist some tickets that have to be exchanged in advance for a physical ticket. Because of this, when you get your booking confirmation, it's important to check if it's an electronic ticket or not.
Buying train tickets for Mongolia
As far as I know, in Mongolia there is no official website where foreigners can purchase train tickets.
While nowadays, it's possible to find certain travel agencies located in Mongolia that can obtain train tickets for you, I recommend using specialized Russian or Chinese travel agencies, such as Russian Train or China Highlights, two trustworthy agencies with a great deal of experience and reasonable prices.
Buying train tickets for China
In China, the official website for booking train tickets can only be used if you live in the country. To make a booking on this website, you need an online bank account and a telephone number from the country. In addition, the website is only available in Chinese. Nonetheless, other options exist:
In China, electronic tickets don't exist, which means that train ticket bookings must be exchanged for physical tickets at the ticket counters of stations or train ticket sales offices that are found in different places in Chinese cities. There is also the possibility of having them sent to you by mail.
For more information on Chinese trains, you can read this article.
Buying international train tickets
International train tickets, in other words, tickets for trains that cross the border (Russia, Mongolia, China) can't be purchased directly on official booking websites and are only available at stations or through specialized agencies. To purchase these tickets, we mainly recommend Russian Train, although certain routes that originate in China are also available on the website China Highlights.
Types and classes of trains
When purchasing tickets, the price will depend on the type of train and the class that you choose. Below are links to the guides that we have written on this subject.
Looking for more…
For some people, the Trans-Siberian isn't enough, and they continue their trip in Southeast Asia. If this is your case, we recommend two platforms for purchasing tickets, which in our opinion are the best for this region of Asia:
Photo Credits:

Mongolian Rail Yard by Michael Chu