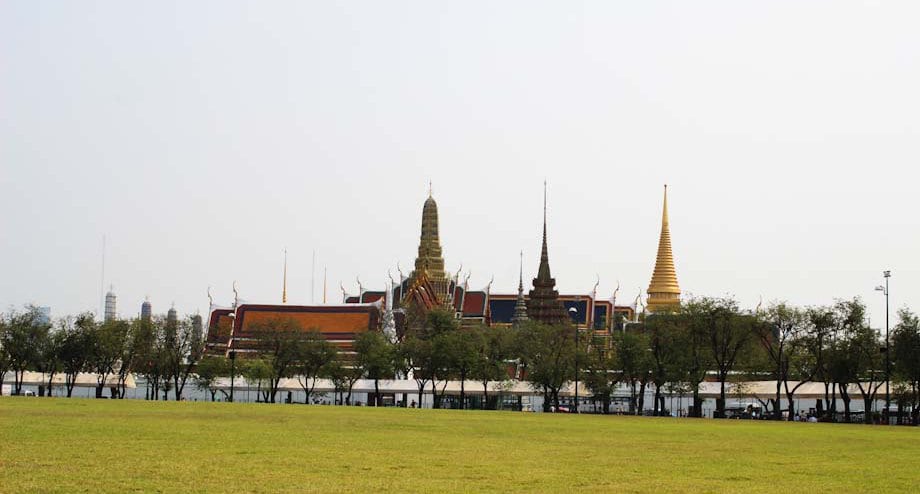 In Bangkok there are so many temples that, if you're there only for a few days, it may be difficult to decide what temples are worth a visit. My opinion is that the two most interesting temples are the Wat Arun and the Wat Phra Kaew, both located inside the Old City (Rattanakosin); that is very close to Kao San Road, the backpackers' street of Bangkok.
Wat Arun (Temple of Dawn)
The Wat Arun is located on the West side of Chao Phraya River. You can either take a cab or, if you're staying near Khao San, just walk towards South West for around twenty minutes and then take a ferry. The temple is open from 8 am to 5:30 pm and the entrance ticket costs 50 Bath (Thai people don't pay).
Here some photos of the Wat Arun: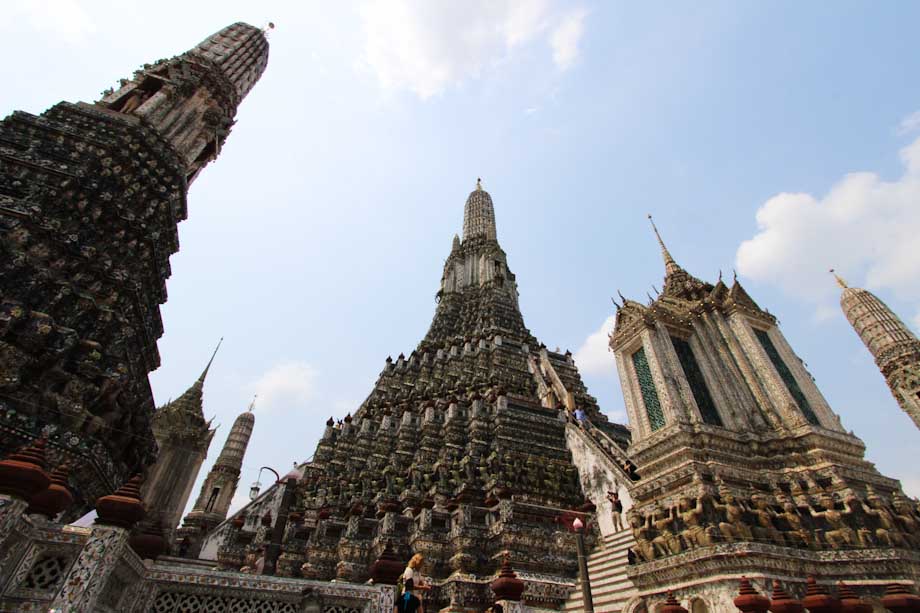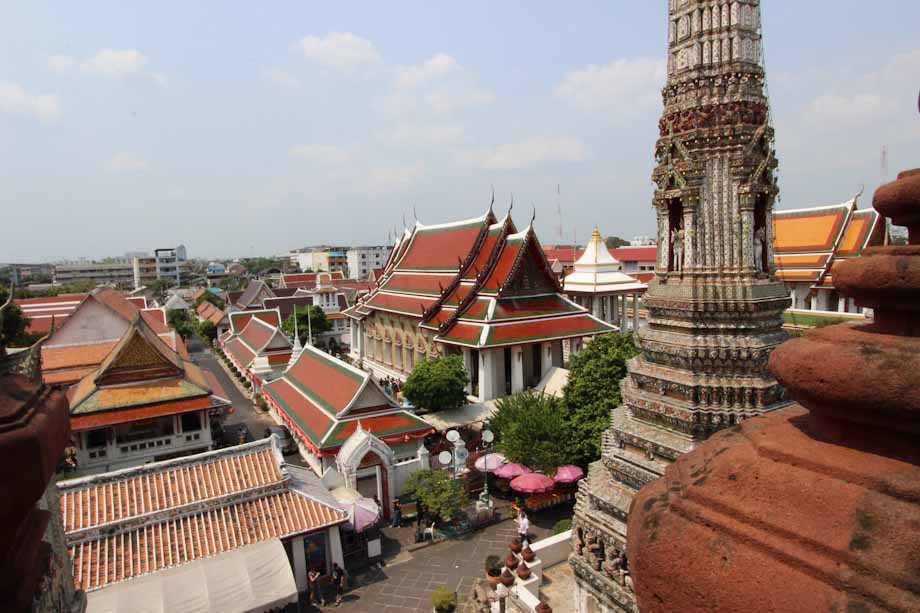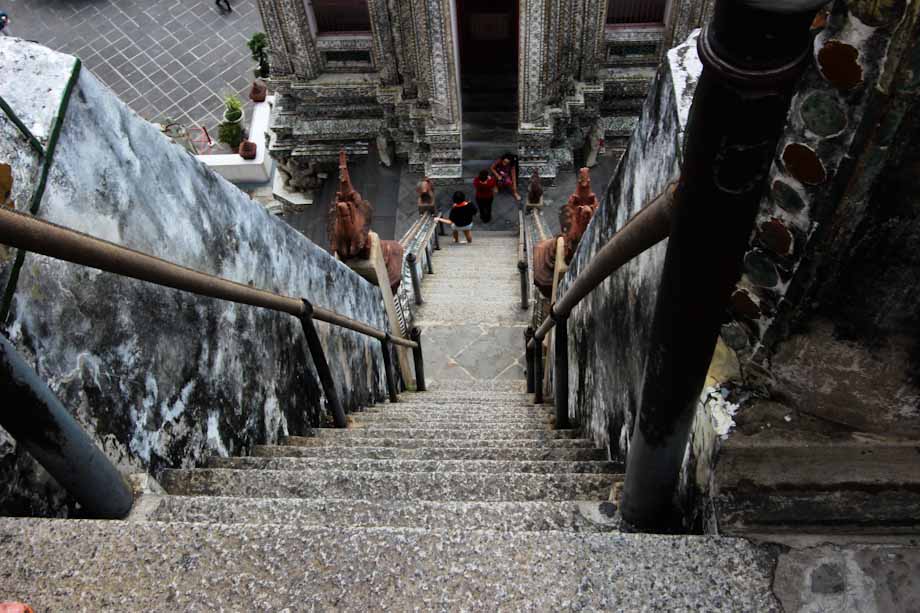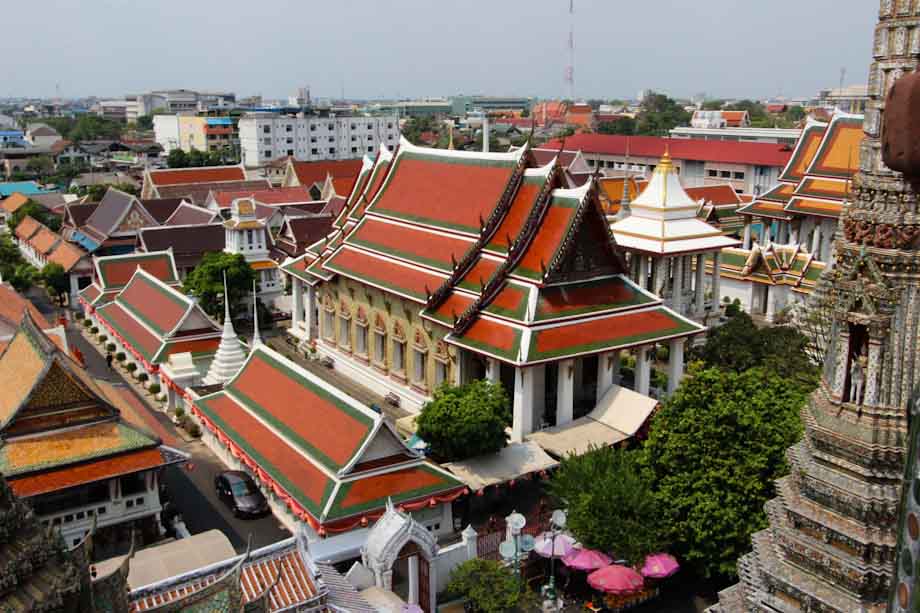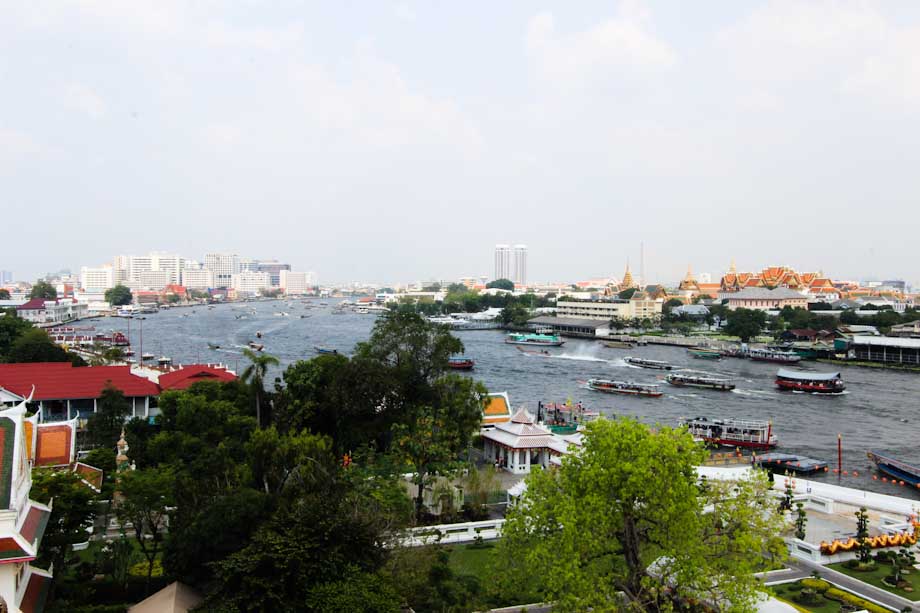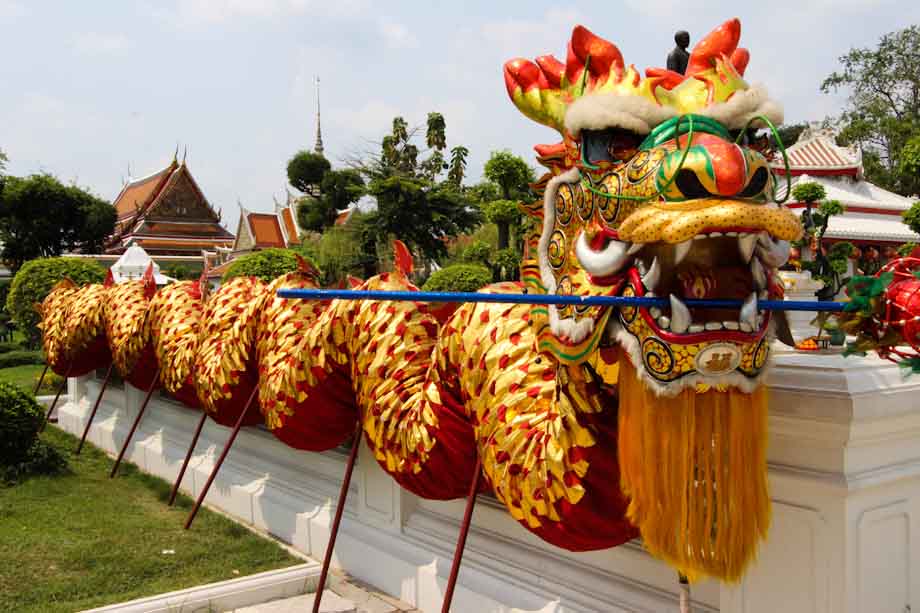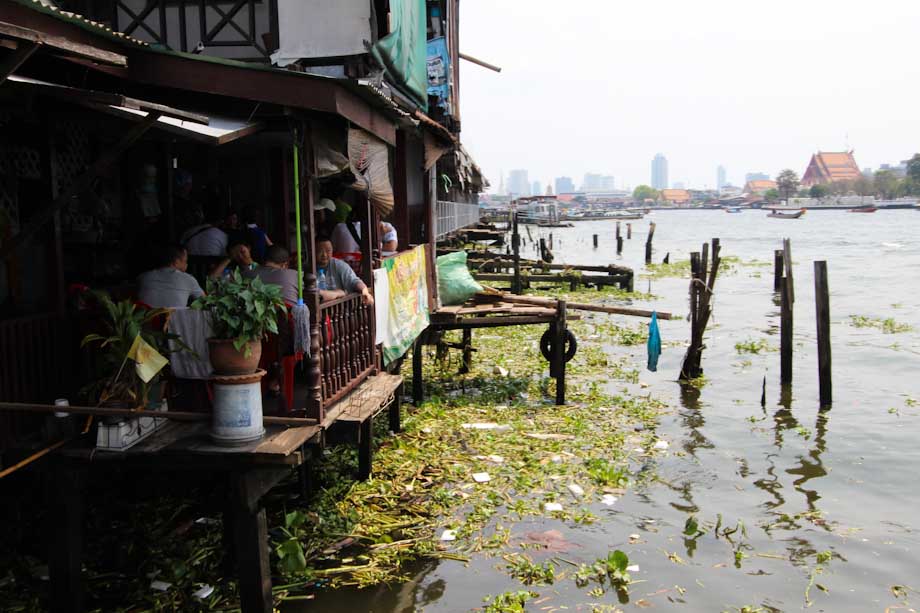 Wat Phra Kaew (Temple of Emerald Buddha)
The Wat Phra Kaew is located inside the Grand Palace compound (Phra Nakorn), which is even closer to Khao San as it's on the East side of Chao Phraya River so you don't even need take the ferry.
The temple's compound is opened from 8:30 am to 3:30 pm, the entrance ticket costs 500 Bath (Thai people can enter for free) and it allows you to visit both the temple and the Grand Palace. Personally I preferred the Wat Arun because, even if the complex is much smaller, isn't so crowded and it's completely different from any other temple in Bangkok. Conversely, the Wat Phra Kaew is huge but its architecture is pretty typical.
If you want to visit the Wat Phra Kaew remember that shorts and sleeveless t-shirt aren't allowed. If you do arrive with short pants you'll be forced to rent some clothes at the entry. It's not expensive but you may lose around five minutes on the queue.
If you're planning to visit Bangkok any soon I suggest you to check also my articles about Ayutthaya, the old capital, and the Floating Market.
Here some picst of the Wat Phra Kaew: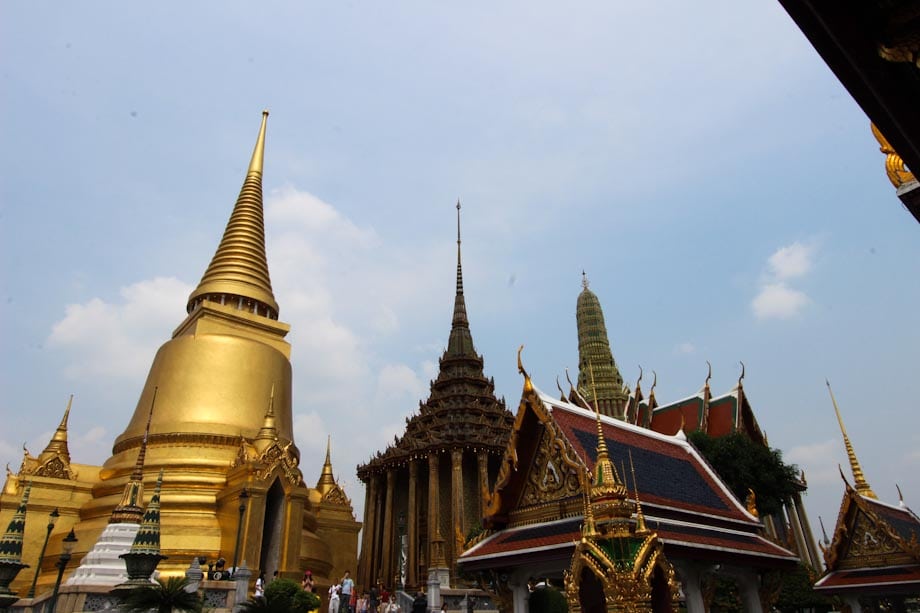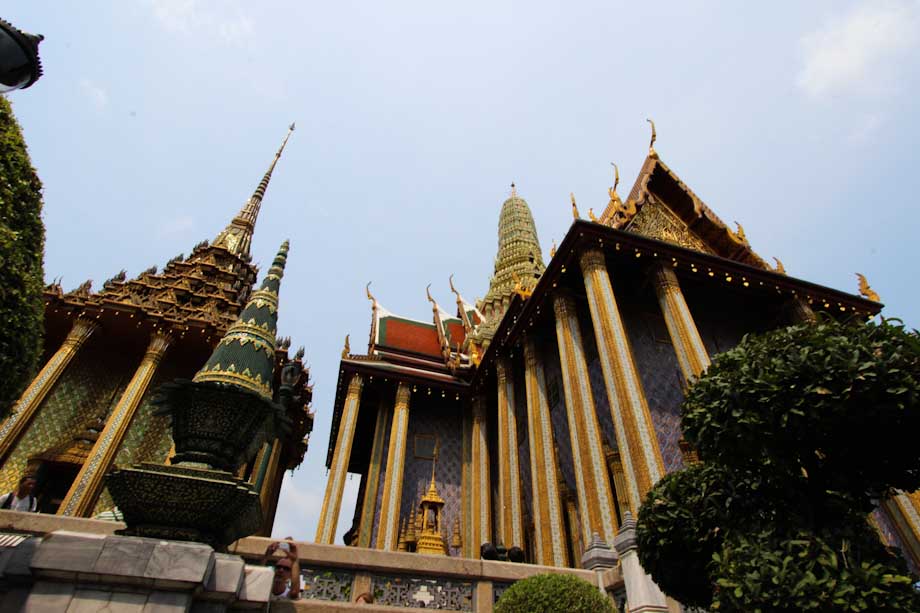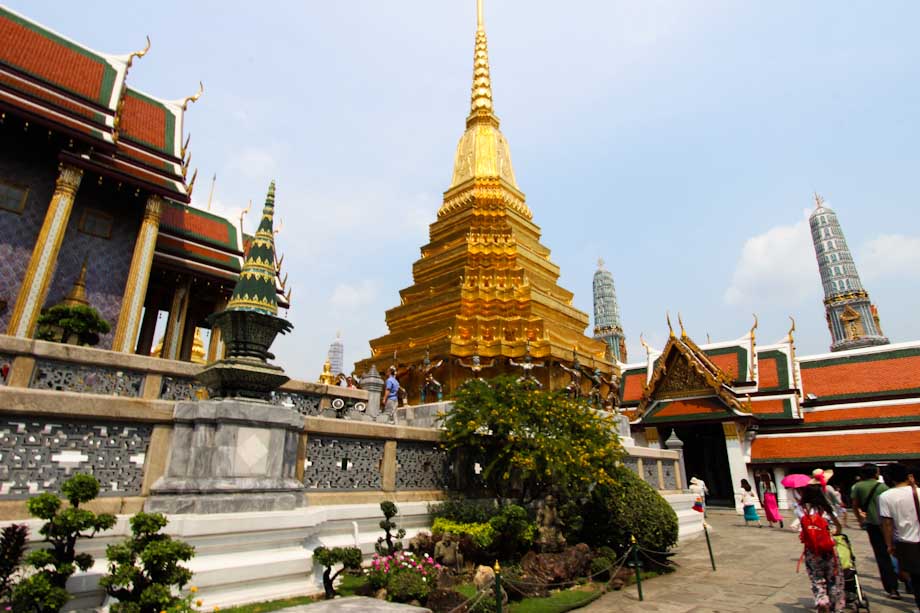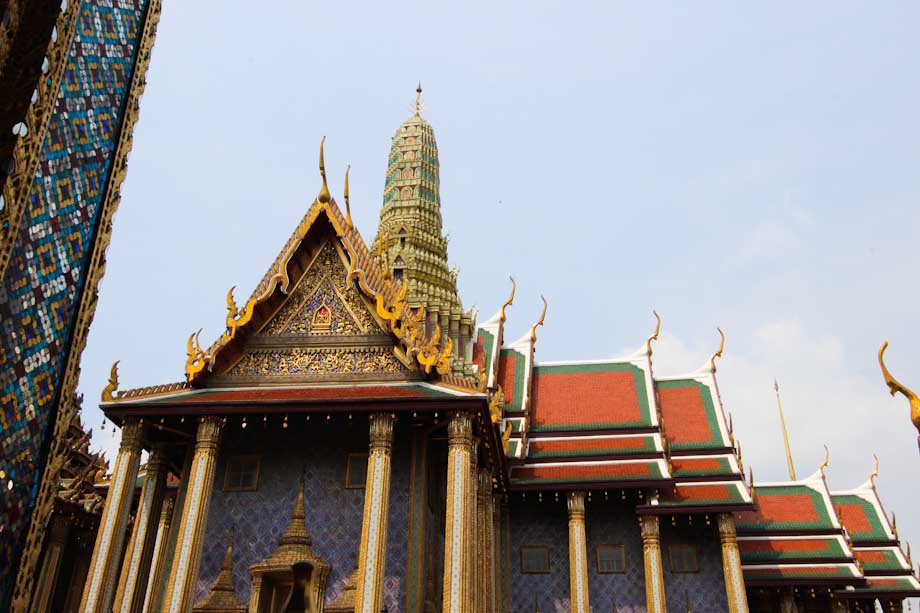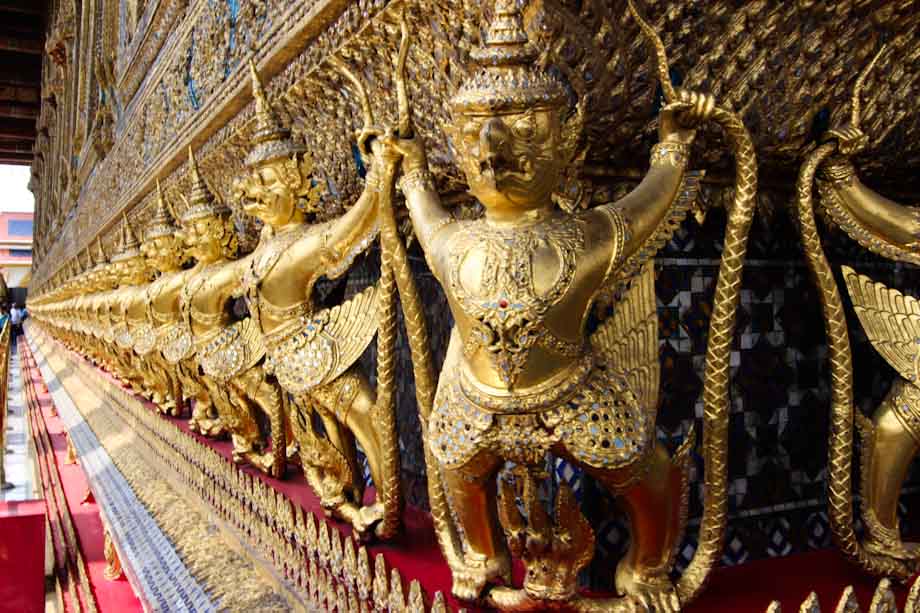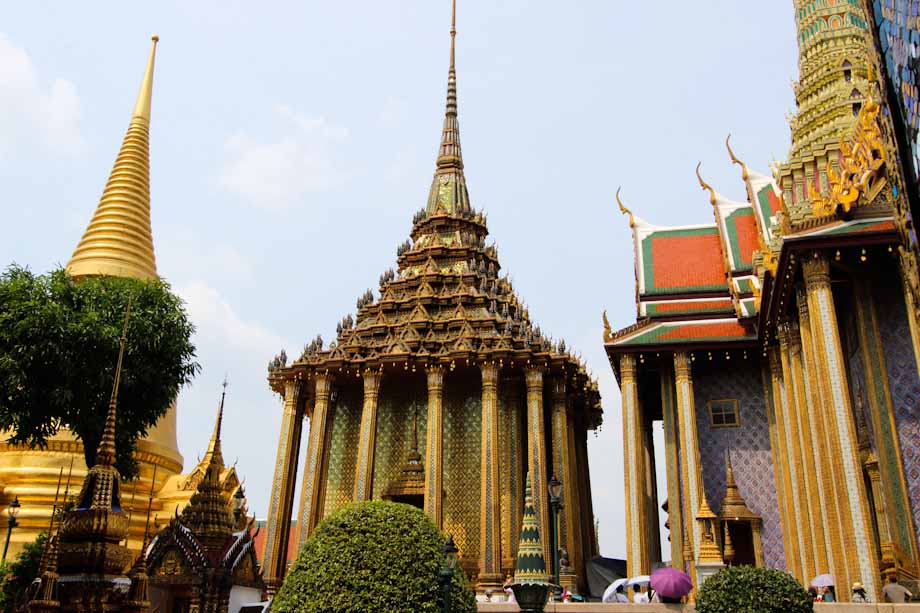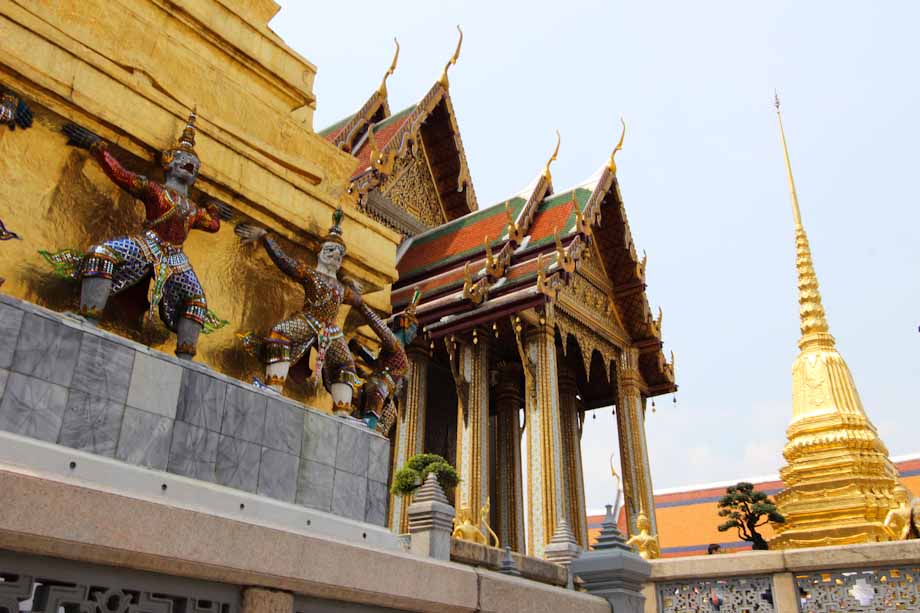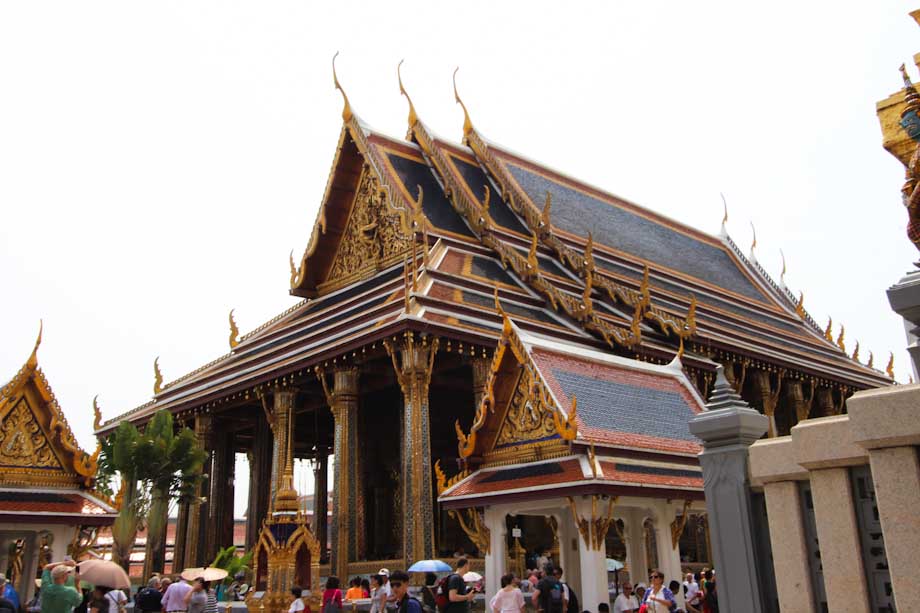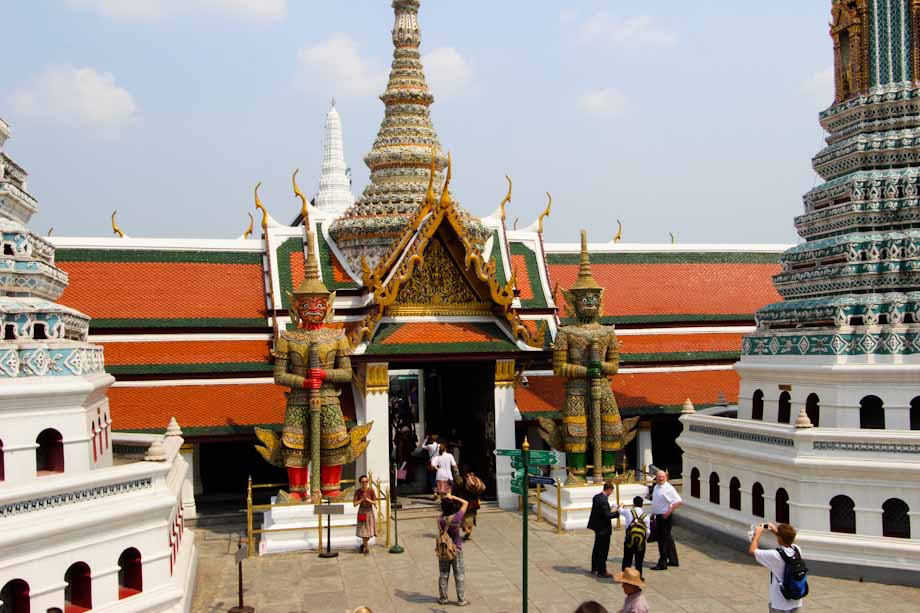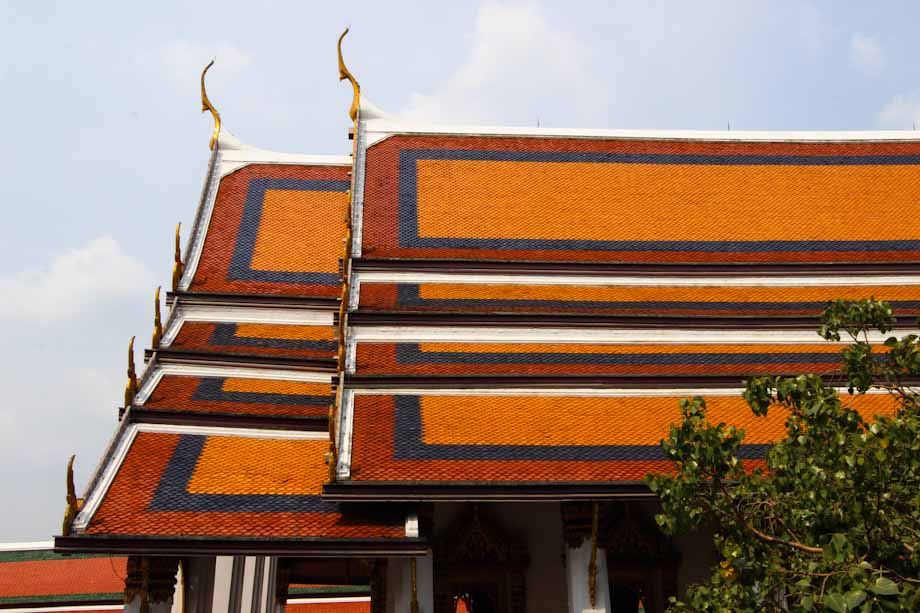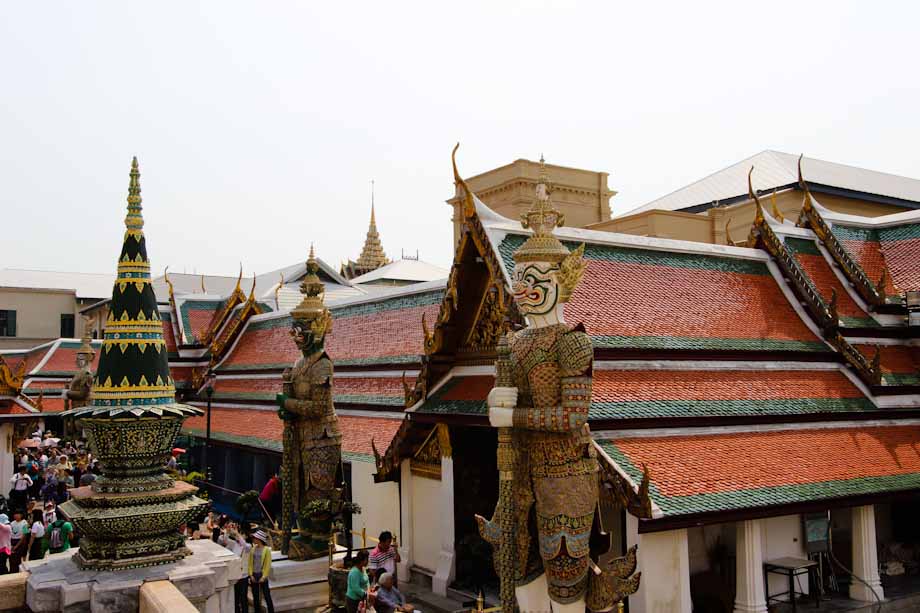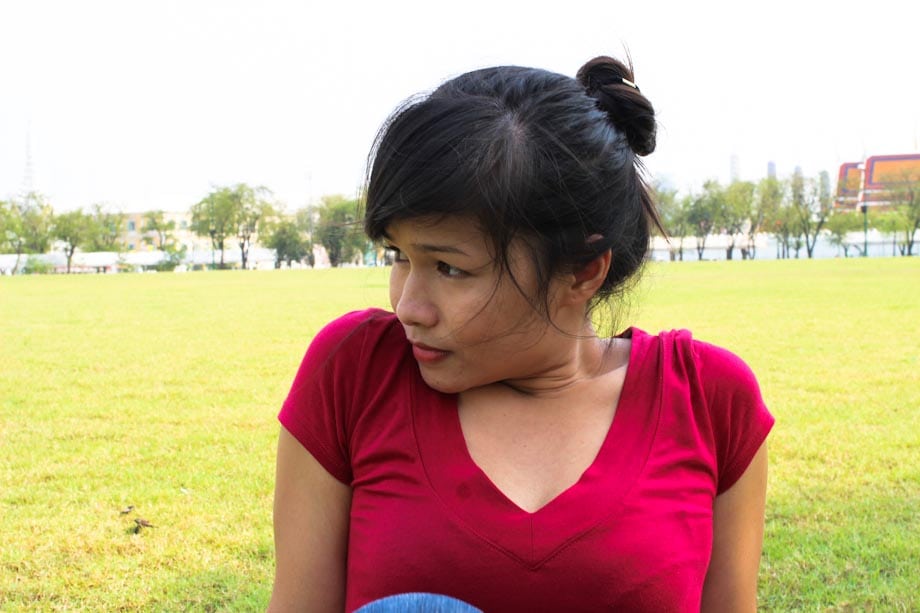 Photo Credits: Photos by Sapore di Cina