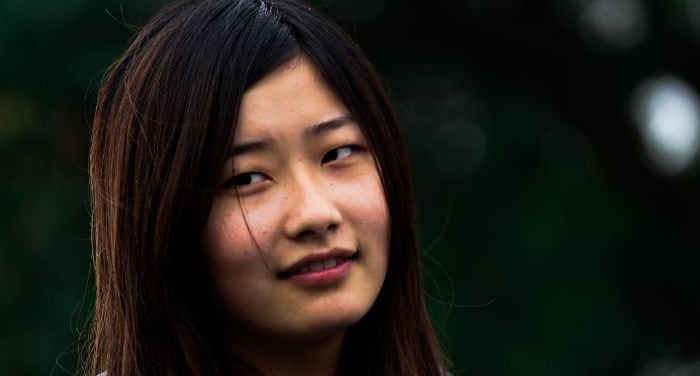 Wenzhou, July 2011
Sally is a twenty four year old international broker who used to work for one of the small textile factories of Wenzhou when the financial crisis hit the Zhejiang Province of China.
The night she lost her job, the police arrived at the factory and knocked on the dorm's doors, where the brokers and the other workers lived. They started at the first floor, where the immigrant weavers from Sichuan Province stayed, and then went to the second, where the "well-off" brokers lived.
"Where is Li?" shouted out a police officer that was looking for the boss of the factory "You have to go, we're seizing everything here!"
Confusion. Nobody understood what the hell was going on. Sally, who wasn't used to being treated this way, approached the commanding officer and asked him why they were evicting them.
"Mister Li disappeared without paying his debts."
"Disappeared? Debts?"
The officer didn't answer anymore. Sally went back to her room and started to call her customers:
"Mister Lefevre, they are seizing the goods! Send a truck to get the clothes NOW or you will lose everything!"
But Mister Lefevre – her best customer – was in Paris and hasn't the power to find a driver on the other side of the world.
Shanghai, March 2012
I put down my cup of tea and interrupt Sally, which I met in a party awhile ago and became my friend:
"Wait a minute, I don't get it."
Sally, who describes her job in terms that I don't understand such as Free on board, Cost and freight and Incoterms, sighs before making an attempt to introduce me to the import-export mechanisms.
The foreign brokers place an order – usually measured in containers of goods – and advance thirty percent of the money so that the factory can buy the raw material, tailor the goods and send the finished product from the port of Wenzhou.
However when the police seize a factory for bankruptcy the brokers lose the control of the goods for which they have already paid thirty percent. In theory they have the possibility to get the goods back once the problem is solved. In practice they will never see their money again. These are the risks of being an international trader.
"The night the police arrived," continues Sally, "I lost everything. My job, my house, my customers and all my savings."
"Wait, wait."
I'm confused again. I understand she lost her job because her boss, Mister Li, ran away for avoiding the police or, worse, the loan sharks. I also get she lost her house (the apartment belongs to Mister Li and got seized together with the factory) and her customers (they lost their money and will not trust her anymore).
"How did you lose all your savings?" I ask.
"I used to earn 1,500 RMB per month plus room and board. Also, I had a commission of 1,5% on every order I secured. This was my main source of income. But Mister Li was lacking cash and committed to pay my commissions altogether in the spring. So all my savings were still on Mister Li's bank account. Poor man."
"How can you say that!" I raise my voice "This man left you in deep shit and you call him 'poor'? What the hell is that, the Asian version of the Stockholm syndrome? How could you survive if your boss kept all your money? I understand he was providing your food and housing, but you also had other expenses, didn't you?"
In China it's common to get a part of your salary in cash and the rest in other benefits such a room and board, a car or even the tickets for the theater. In this way the bosses can save money (they can afford to scale the expenses for housing and food as they have a lot of employees) and keep the control on their workers.
"Yes, Mister Li is a good man and when I needed money I only had to ask him. He would give some cash to me. Really, he's a good man."
I was indignant. Disgusted and indignant. I imagined this Mister Li running to Maldives Islands with the cash and his mistress.
Today
When I first met Sally I didn't know anything about the Wenzhou crisis, the credit mechanism of Zhejiang province and the import-export world in general.
I took a glance at a reality I didn't know and judged it with the eyes of the good bourgeois that would never disappear with the cash as the main character of Trainspotting.
It turned out that Mister Li didn't run away with the booty. The money had evaporated during the crisis. They found him three months later in a dark back alley of Ningbo with a broken arm. Now he's meditating in jail.
Last week I met Sally once again. When I asked her about her work, she smiled with pride.
She's now working for a new boss and is busy preparing some new designs for the next Canton Fair, where she hopes to secure a couple of new customers.
p.s. Sally and Mister Li are pseudonym but this story reflects what happened in many factories of Zhejiang Province between 2011 and 2012.