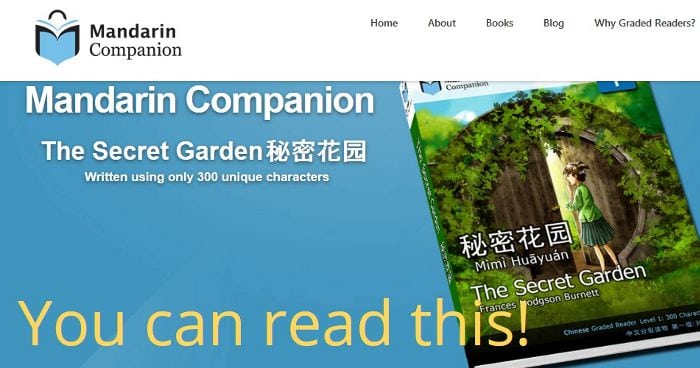 When Jared Turner, the co-founder of Mandarin Companion, sent an email to me, I've went to check his website right away.
Why? Because, as you can read on the headline above, they offer an elegant solution to a difficult problem. No, I'm sorry to disappoint you but they don't solve the pollution issue that is affecting China.
But if you're learning Chinese and you feel frustrated…
A big problem when you begin to study Chinese Mandarin
What's the biggest problem for people that start to study Chinese? What's the biggest obstacle to become fluent (whatever "fluent" means to you)?
You may differ with me, but in my opinion is the fact that everyday Chinese sources – newspapers, novels, movies, – are so difficult to understand and, after a few trials, you give up 'cause it's just too boring. [Read more...]