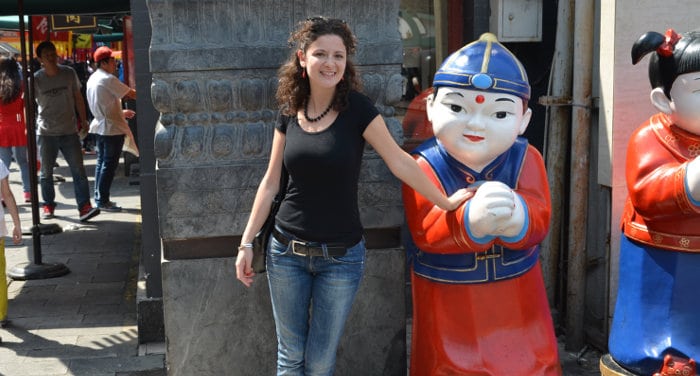 Today we will speak with Loredana Cesarino, a Neopolitan girl that has lived in Beijing, Nanjing, Tianjin and Hong Kong (where she currently resides). By her own admission, Loredana enrolled in the Chinese language department back in 1998, when in Napoli there wasn't even a shadow of a Chinese person on the street.
Loredana, when did you arrive in China and why.
The first time I stepped foot in China was back in 2003. I was 22 years old, traveling alone and it was my first experience studying abroad. I arrived in Beijing full of dreams and expectations. Sadly, however, after only three months, I had to return to Italy due to SARS which raged through Beijing that Spring. But that didn't stop me and a year later I was again back in China with a student visa for a year.
Besides studying, in China you've done various jobs: Italian teacher, commercial interpreter, literary translator, etcetera. What advice would you give to someone seeking work in China?
Don't be scared off by the initial difficulty, be patient and, above all, look for work in non-conventional channels. In China you'll rarely find work through agencies or online sites but rather through the famous "guanxi", or the acquaintances you have. Those who wish to work in China must search, speak with people and form friendships with the locals, and after a little time, you'll find yourself flooded with requests for various jobs. [Read more...]