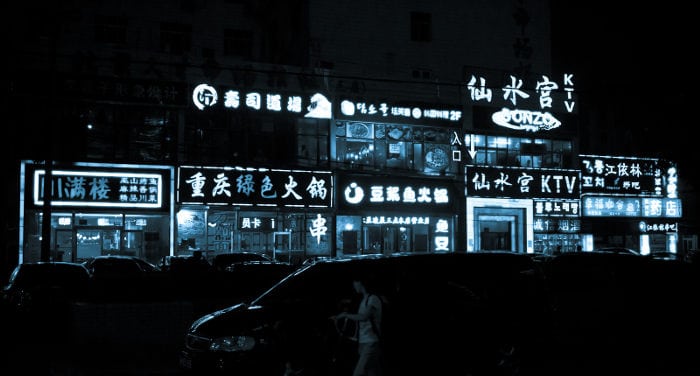 Wudaokou
Disclaimer: This history is part of a sea of personal reflections that I collected during my first year in China. Despite having changed the names of all people mentioned, the facts – as improbable as they might seem – all really happened.
Spoiler Alert: This series is extremely explicit and contains a high level of sarcasm. If, for some reason, you might take offense, I would then recommend the Junior Woodchucks Guidebook : )
Index: Click here to read all stories from the "Old Diaries" in chronological order.
"When the snail pulls its head out of its shell, he gets a knock to the head," Japanese Proverb.
If I belonged to the group of men that never have to ask this story wouldn't exist. Sadly I'm not that good-looking. If I'm interested in a girl I have to intrigue her, conquer her. Despite this, when I was in Beijing I noted a curious phenomenon: Westerners come looking for me.
But let's go in order.
Foreign language teachers have found paradise in China. They work five-eight hours a day where the average salary is less than half. Many are only busy in the afternoon, and leave early to spend the night in bars and sleep in the next morning. Or at least, this is the life of the majority of those invited to Nedia's birthday who arrive from Marrakesh and teach French to the wives of rich men.
I'm a little lost because apart from Nedia I don't know anyone. Then a young man of Hispanic lineage begins explaining to me the difference between baijiu, the Chinese spirit that he's sipping, and the national drink of Panama. The conversation is interesting but, before I can ask him where he's from, a girl who looks like Kelly from Beverly Hills captures my attention with a ferocious look. Although not being a great estimator of pom pom girls, this cowgirl from Arizona knows how to make herself interesting. [Read more…]