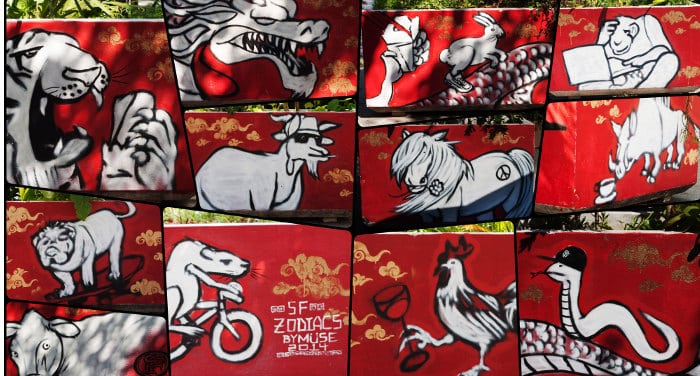 After years of continuous requests, here's an article about the Chinese Zodiac : )
The Chinese Zodiac, or shengxiao (生肖), has twelve symbols, just like the western one (given to us by the ancient Greeks). And, even in this case, each sign is associated with particular character traits. The difference is that while in our Zodiac each symbols corresponds with a certain month, the Chinese Zodiac corresponds with a particular year, For example, 2015 is the year of the Goat!
Why does each sign correspond with an animal?
It is said that Buddha, when he was near to dying, gathered all animals of the earth. However only twelve bothered to come say goodbye. So he – being magnanimous as few others could – decided to reward them by baptizing each lunar phase with the name of one of the animals that came. The first to show up was the mouse (never trust the rats). After that, arriving in order were the buffalo, the tiger, the rabbit, the dragon, the snake, the horse, the goat, the monkey, the rooster, the dog and the pig (the usual latecomer). [Read more…]