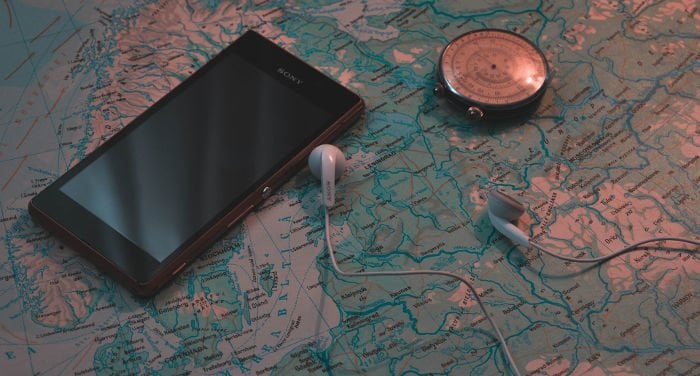 Before we start
How many times have you left for a trip without knowing how to get around, where to eat, or how to send and receive money abroad?
If you're about to embark on a trip to Vietnam and are afraid of running into difficulty, you've found the right article: I'll tell you about the best apps to use in Vietnam to make your trip easier.
These are apps that can be easily downloaded from the Google Play Store or Apple Store, divided into categories and order of usefulness.
1. Agoda: Apartments, hostels and hotels
Agoda is the first app that I feel I should suggest for traveling in Vietnam, yet it's extremely useful in all of Asia.
This app works like Booking.com, which you perhaps already know and that we wrote about in this article about the most useful apps for traveling in Thailand.
On Agoda, you can search by destination city, then insert your dates to check room or bed spaces available in apartments, hostels and hotels. You'll find daily discounts, just like on Booking.com, but much more convenient.
Often bookings are paid for in advance and are non-refundable, so only book with Agoda if you're really sure that you're going to stay in that city.
Before reserving accommodations, I suggest that you also check with Booking.com and compare the two platforms to find the best offer. But as was already mentioned, in Vietnam Agoda usually offers the best price.
Moreover, they usually have more properties compared to their competitors. Besides lodging, on Agoda you can also check on city attractions, transportation costs and even organized tours.
Once you make the booking, you'll receive a receipt right on your smartphone so you won't have to print it.
2. Maps.me, Google Maps, Tom Tom Go: Offline maps
Maps.me is a gps navigator that provides free detailed maps. This app allows you to download maps of all the cities in the world to use offline without an internet connection and therefore without having to use your cell data.
In addition you can save all the searches you make on Maps.me. This will help in routing and even for figuring out the trip from one place to another. The app has a system of reviews tied to Booking.com and even the main attractions in the area.
Similar to Maps.me and perhaps even more well known, there's obviously Google Maps which allows users to download maps for navigating offline without a problem.
To conclude I should point out Tom Tom Go, the most well-known navigator in the world.
This last one, besides an offline connection, also allows you the chance to see touristic places and monuments in 3D. The pay version also includes traffic information which is very useful if you plan on getting around by car for long trips.
3. Grab and Bus Map: Taxis and public transportation
In this section I'll talk to you about some useful apps for getting around by taxi or bus.
Grab is the equivalent of Uber in Southeast Asia and is used for booking taxi rides at good prices. It's a simple app to use, and in some cities that are extremely disorganized, you'll find it very useful.
To use the app all you have to do is download it, register, locate yourself and indicate your starting and arrival points. At this point you'll have to choose which form of transport you want to take. The uniqueness of Grab is, in fact, in its choice of transportation: motorbikes, minivans, SUVs and even luxury cars.
After booking your ride and desired means of transport, the system will search for a driver in the area and his information will appear on your smartphone: name, photo, price and wait time.
Finally, when you get to your destination you can pay the driver directly in cash or through an online transaction using the credit card that you have tied to the app.
You can also accumulate points for discounts on your next booking.
With Grab you'll spend much less on your travels since you'll avoid scams and tourist prices. Grab has acquired Uber in Singapore, Malaysia, Indonesia, the Philippines, Thailand, Vietnam, Cambodia and Myanmar.
In Vietnam buses are the cheapest and most convenient means of transport for travelers, thanks to a well developed countrywide bus network that also allows the possibility of sleeping on the bus.
Bus Map is the app that will let you check times and stops for using public transport and reaching your destination. Like other apps, after downloading it, you'll have to register and locate yourself.
At this point Bus Map will show you the available options based on wait times, trips and distance between various stops for getting to your desired destination.
You usually pay for your ticket right on the bus.
4. 12go.asia and Baolau: Flights, trains and buses in Vietnam
In Vietnam you can travel by train to cross the country from north to south, and vice versa, without trouble.
Even though they're not apps, when traveling in Vietnam, I recommend that you take a look at 12go.asia, for domestic flights, flights to neighboring countries and trains.
Just fill out the interface with dates and destinations to see the best results among the various companies, even low cost ones like Air Asia. 12go.asia is an online travel agency where you can book trains, buses, hotels, day trips, etcetera.
Baolau, lastly, is a fundamental site for your trip to Vietnam, which is also active in China, Cambodia, Laos, Thailand, Myanmar, Malaysia, the Philippines and Indonesia. With Baolau you can book all your flights, trains and buses by choosing your departure date and city, your destination and seat.
Here you'll find a detailed map of Southeast Asia's rail network.
5. Foody: Guide to the best restaurants (and delivery)
Foody is a virtual guide to the restaurants in Vietnam, but also an app for ordering food to go. Used by both locals and travelers, Foody was founded in 2012 with the purpose of providing reviews and photos of various restaurants.
Specializing in food courts, it provides menu details, prices, and information about parking and wifi. You can either book a table or order food to take away. The app contains more than 205,000 points of interest spread around the country.
Besides restaurants, Foody also recommends places for shopping, entertainment, cash machines, laundromats, wellness centers, cinemas, and karaoke based on reviews from other users on the basis of your interests.
It's mostly used by the Vietnamese and this is a good thing since the places reviewed by locals are more authentic and tasty.
6. Showaround: Traveling with a local tour guide
Showaround is an app, active in many countries, which will let you book a tour with local people who will show you the best of their country, giving you advice on the best things to do according to your interests.
In Vietnam there are more than 800 locals enrolled in the platform. Many have enrolled just for the pleasure of making themselves available for travelers, not looking for payment but just wanting to practice their English. Others prefer some payment but we're talking about paltry sums.
So if you're in Vietnam and need a guide, Showaroud is the right option: it works like the other apps listed above. All you have to do is download it, register, and choose the city and dates of stay.
At this point the app will tell you which are the locals available in your area to accompany you in learning about the city. It's a unique experience shared with local people who turn into guides on occasion.
7. Lazada: Shopping online
Launched in 2012, Lazada is the number one e-commerce service in Southeast Asia owned by the Alibaba Group, the colossal Chinese e-commerce company. It's active in Indonesia, Malaysia, the Philippines, Singapore, Thailand and even in Vietnam.
How does Lazada work? You have to download the app and you'll have access to an endless supply of products, from novelties to appliances, jewelry, beauty products, toys and sports equipment.
You can place orders anywhere and deliveries come rather quickly, with the only difficulty being reading the label from the original country, at times without an English translation.
8. Tranferwise and XE Currency: Sending money abroad and exchange rate
With Wise (formerly Transferwise) you could easily transfer money abroad and lower bank costs which often ask for high commissions to carry out this transaction.
Sending money to and from abroad will allow you to travel in peace because the app is very simple, offers extremely advantageous commissions on wire transfers and works anywhere in the world.
XE Currency, instead, is an app that will let you know the exchange rate between two currencies (for example, Euros to Vietnamese Dong VND), with just a few clicks. In practice, enter the amount you want to convert and the app will show you in real time the corresponding amount in VND.
Choose the app that works for you and have a great trip : )