We offer English/Spanish to Chinese and Chinese to English/Spanish Translations
Services and Prices
Important for residents of the European Union: Prices do not include VAT, which will be added in the case of translations for personal use. Companies are exempt from paying VAT because our company is located in Hong Kong.
Why Choose Us?
100% Human Translation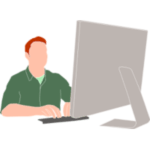 Many translation agencies have started to systematically use machine translation software to save time and money. However, using machine translation softwares for the first step of translation tends to introduce errors that can substantially change the meaning of the source text, especially in the case of languages as different as Chinese and English.
At SDC Translation, we make sure that our translators do not use machine translation software. That way, the translations that we provide maintain the meaning of the source text as much as possible.
To ensure maximum quality and minimum errors, our translators are native speakers of the target language (Chinese or English), have a thorough knowledge of the source language (English or Chinese) and possess significant skills and experience translating between the two languages.
Because our translation is 100% human, it may contain minor errors or inaccuracies. Thus, we offer the possibility of having texts reviewed in their entirety by a second translator, guaranteeing that the meaning of the original text is maintained to the maximum degree possible.
40% Lower Prices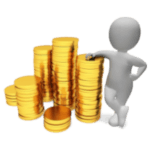 We have an extensive network of freelance translators and our own platform to promote our services. This lets us save money and makes it possible for us to offer you prices similar to what you would get by directly hiring translators.
Not only will you get prices similar to if you directly hired a translator, but you will also not have to worry about the quality of the translation. Our translators are selected and closely evaluated by specialists in English to Chinese translation.
Currently, many companies offering professional translation services charge rates that can often be abusive, and many companies even add an extra charge for languages such as Chinese.
Our commitment is to offer top-quality translations at the lowest possible price. Because of this, we are capable of offering much lower rates without compromising on quality. Compared to similar services, our prices are often at least 40% cheaper.
Translations with Guaranteed Quality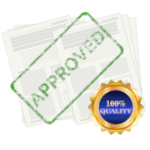 A good translation doesn't sound like a translation. Because of this, all of our translations go through a strict quality control process before being delivered.
We have a team of experts on the Chinese and English languages who ensure that texts are well-written and free of grammar mistakes and unclear phrases. Our team is supervised by the director of a Chinese language school with more than 10 years of experience teaching Chinese to English speakers. Her knowledge of the language is backed by a Master's Degree in the Chinese Language from Beijing Foreign Studies University (北京外国语大学), which is considered one of the top Chinese universities for language learning.
Despite the fact that our quality control team normally improves the wording of translated texts, the final text will reflect the quality of the source text. Because of this, it's very important that before sending texts to translate, you make sure that they are written according to minimum quality standards. If you send us a poorly written text or a text with unclear ideas, the translation will reflect the poor quality of the original text, regardless of the quality of the translation.
Experts on China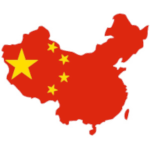 SDC Translation is a service offered by Sapore di Cina, a portal specialized in China, and has been developed to meet the needs of its users.
Sapore di Cina is an online portal founded in 2011 by two foreigners living in China. Its goal was to create a portal to provide advice on all of the practical aspects of living in China. Currently, Saporde di Cina has become a leading source of up-to-date information on the practical aspects of living and doing business in China. In addition, it is highly regarded among students of the Chinese language across the globe.
As opposed to other similar services, where Chinese is just another language, our company is specialized in China and only translates texts to or from Chinese. Because of this, in addition to being of high technical quality, our texts also consider cultural aspects, making them more effective at conveying the original idea to readers of the translation.
Sapore di Cina and SDC Translations are owned by Web Travel Design Limited, a company based in Spain, at 51, Radas Street, 08004 Barcelona, Spain