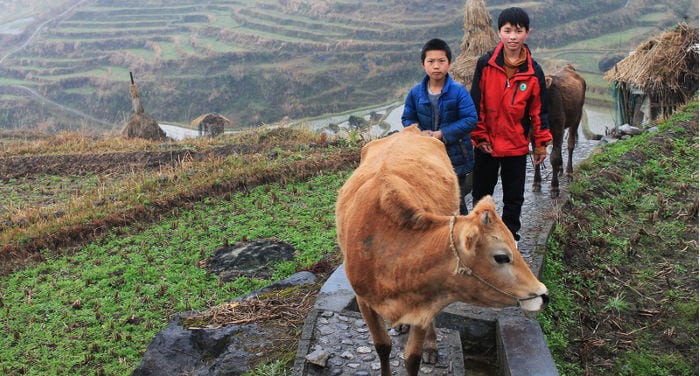 Located to the southeast of the Municipality of Chongqing, the most extensive and populated of the four Chinese municipalities (Beijing, Tianjin, Shanghai, and Chongqing), the autonomous county of Tujia and Miao of Youyang (酉阳土家族苗族自治县) is the largest county of the Municipality.
Called Youzhou in ancient times, Youyang represents a real cultural cradle for the 18 ethnic minorities that live there. Among these, the most consistent is the Tujia ethnic minority (whose history might go back to the Ba people who occupied the area of the modern province of Chongqing about 2,500 years ago), followed then by the Miao, Han, Hui, and other ethnic minorities.
Without a doubt, the crown jewel of this county is Taohuayuan, 桃花源, or "The peach blossom spring", a scenic area that got the highest rating of 5A (AAAAA).
How to get to Youyang
There are two main ways to get to Youyang, both starting from Chongqing: the first is to take the train from the north station of Chongqing (Chongqing Beizhan, 重庆北站) and the second is to take a bus from the west station in Chongqing (Chongqing Xizhan Qichezhan, 重庆西站汽车站). [Read more…]