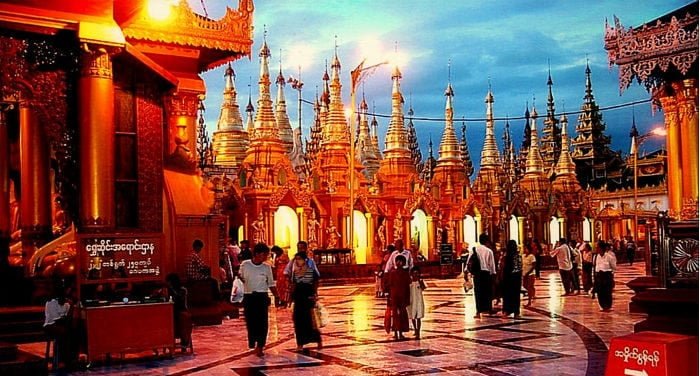 A little history of Yangon
With its 5 million inhabitants, Yangon is Myanmar's biggest city, but not its capital, (which in 2005 was moved to Naypyidaw). Yangon is also the arrival point for the majority of tourists, being well connected with the majority of major international airports.
Although it isn't the capital, the city has all the characteristics of being one: banks and businesses, modern and dilapidated skyscrapers, colonial buildings, traffic, a mix of religions and cultures, numerous Buddhist pagodas, Hindu temples, mosques and churches, an enormous China Town, markets and street food that will confuse you from the start.
I recommend that you stay in the city for at least two nights: that's the amount of time that is necessary to get to know the neighborhoods, each with its own characteristics; you can then taste its colonial past, Indian, Muslim, Chinese, British-style buildings, shining stupas and other attractions you'll discover by reading this article and walking alone through the city in its chaotic traffic.
How to get to Yangon?
Yangon has an international airport, as I said, that is well connected to the major airports of the surrounding countries, but not just those. If you're already in Myanmar, you might have to fly from Mandalay on a domestic flight on AirAsia or for about 12,000 Kyat (the local currency) you could try the experience of taking a night train (about 15 hours), seated on one of the uncomfortable but manageable cushions, that will bring you directly from Mandalay to Yangon.
If instead you're coming from Thailand, the closest and most practical border at the moment is Myawaddy-Mae Sot, which is about 400 Km away (about 10 hours of travel by minivan or bus. [Read more…]