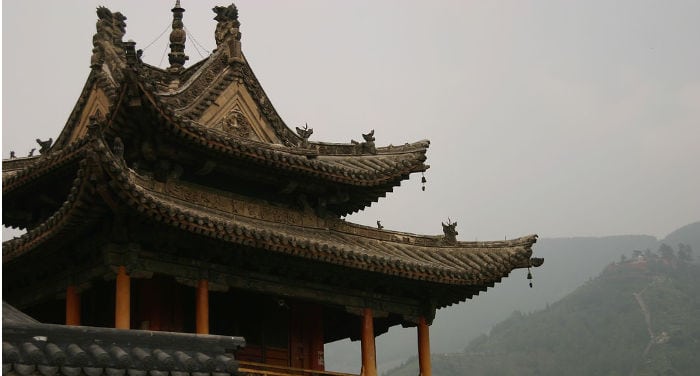 If you find yourself in Shanxi province, you can't miss visiting Mount Wutai, located near the city of Xinzhou.
Xinzhou (忻州, Xīnzhōu) is a medium-sized city located to the north of Shanxi Province, about 90 km from Taiyuan.
Mount Wutai (literally "five plains" where 五 means "five" and 台 "flat") is located to the east of the city of Xinzhou, in the county of Wutai, covering an area of 320 square kilometers.
The name refers to the five peaks of the mountain that, instead of being a point, have a long flat shape and are generally without trees on its surface.
Besides being a 5A attraction (the highest level rating for Chinese attractions), it is also one of the four sacred mountains for the Buddhist religion (together with Mount Emei in Sichuan, Jinhua in Anhui Province and Putuo in Zhejiang). In 2009 it was recognized by UNESCO as part of a cultural landscape heritage.
The mountain is the seat of pilgrimage on the part of believers that come from not just all parts of China, but also other Buddhist countries. [Read more…]