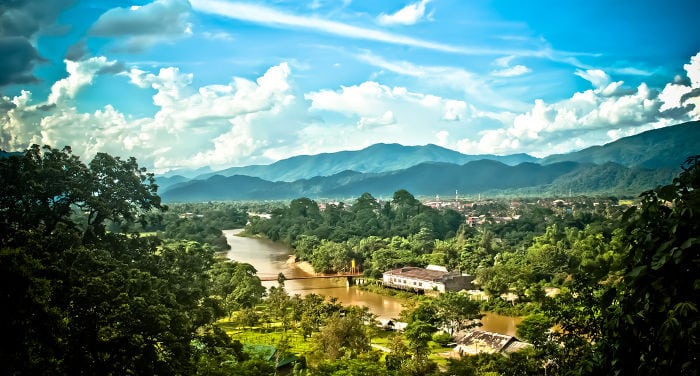 Vang Vieng (in Lao ວັງວຽງ)is a town of 25,000 inhabitants, located 156 kilometers north of the capital Vientiane.
Founded in 1353 with the name Mouang Song, Vang Vieng is today known mainly for its crazy parties that younger (and not) tourists have been having since 2012.
Before 2012, there were on average at least two young Westerners a month (mainly Australians) that died by drowning in the river, by diving into it after taking drugs of all sorts that were easily acquired in the city's shops, or restaurants, where shakes and pizzas were prepared with hallucinogenic mushrooms.
The Lao government then decided (also with the pressure of the Australian government) to close the bars and restaurants that sold drugs in Vang Vieng.
What was considered to be the favorite pastime during the tourist boom in Vang Vieng, was so-called "tubing". Tubing is nothing more than a truck tire put into the water like a doughnut, which you sit on and get taken by the river's current. [Read more…]