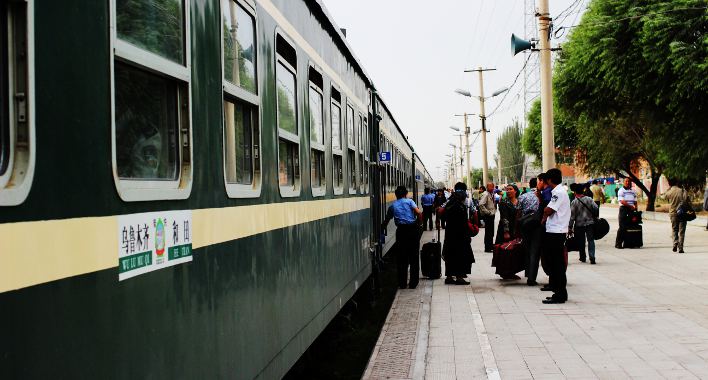 A Chinese class K train.

Trains are a primary form of transport and certainly the most widespread for extra-urban movement in China, by which you can reach just about every corner of this immense country.
How to buy a train ticket in China
First of all, it's important to understand that if you plan to buy your train ticket at the train station, or using the official China Rail website, you can only buy a train ticket starting from 28 or 30 days before your trip, respectively (even if for some trains of C and D categories the period is even shorter).
Reservations usually open 30 days before departure for online bookings and 28 days before departure for sale at stations, for most long-distance trains. Some overnight D-category sleeper trains only open 20 days ahead, some C-category trains only 10 days ahead. You cannot buy tickets before reservations open.
The problem is that, in particular during peak seasons – Spring Festival (in January or February), May Day (May 1st), National Day (October 1st) and Summer Holidays (from July to August) – you should buy your ticket as soon as possible or you'll risk that tickets will already be sold out. [Read more…]