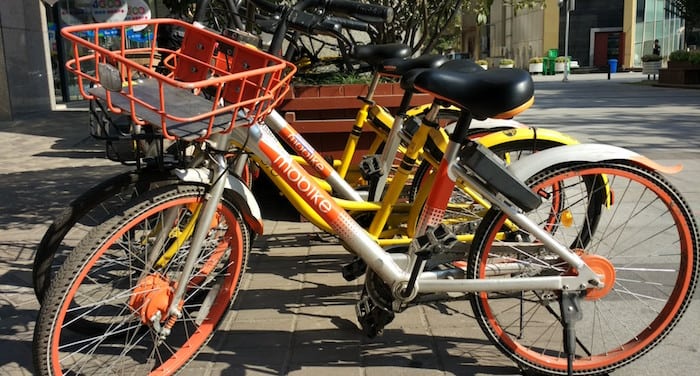 A well-parked Mobike Light
They invaded China, and now they're invading the world, nation after nation. In Europe they have already arrived. They are yellow or orange, green or blue, and have pedals and two wheels: bike sharing, is the green answer that has arrived directly from China for getting around the city. Specifically, in Italy the first to arrive are Ofo and Mobike, but they're not the only ones made in China.
In fact, since they do things big in China, they've moved on from taking advantage of carbon mines to a wild bicycle movement with unfair competition at times, to the last seat.
The idea, although it has been realized with exponential numbers that have grossly crowded up the sidewalks of their respective cities, was to bridge the gap in the lack of public transportation in an ecological way: which it does, in fact, in those cases where your destination is too far away to walk, but not so far as to call a taxi and then have to wait for it.
It is for that last mile to cross, from your door to the metro, from the office to the bus station, that Mobike, Ofo, Hellobike, Bluegogo, Yongxiang, Xiaoming, Yubike and many, many others have come.
The situation, it must be said, is a little complex and rapidly evolving: in fact the dominance of Ofo and Mobike, the respective properties of Alibaba and Tencent, has made it so that smaller private companies are slowly disappearing from circulation. So I will limit this to describing in detail the two leading companies.
So here's the complete guide for how to stay up to date with shared bicycles in Europe, but especially, on your next trip to China. [Read more…]