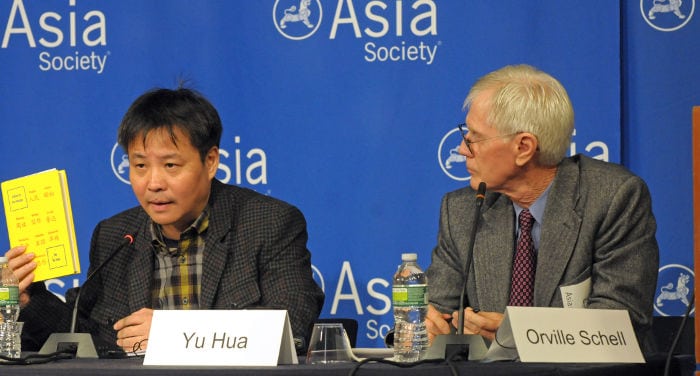 This is the first article of the new category "Readers of SDC: Guide to Chinese literature", centered around the writer from Hangzhou, Yu Hua.
His life
Yu Hua (余华) was born April 3, 1960 (one of Yu Hua's works is entitled "What happened on April 3", 四月三日事件) in Hangzhou, Zhejiang Province. At about one year of age, Yu Hua's father left Hangzhou to become a surgeon in Haiyan. His father's name is 华自治, his mother 余佩文 (Yu Hua takes his surname from his mother).
In 1977, after finishing high school, he was admitted into the "Lu Xun" institute of literature in Beijing, where he would get to know his wife, the poet 陈虹 (Chen Hong). Yu Hua lived in Beijing for more than ten years because his wife worked there; now he lives in Hangzhou. Before becoming a writer, Yu Hua worked as a dentist.
In 1973, the local library reopened and Yu Hua's father, Hua Zizhi, bought his two children a library card that would allow them to read many works, especially long novels. Yu Hua read many of the works of Hao Ran (浩然), but his absolute favorites were: 《闪闪的红星》(Sparkling Red Star) and 《矿山风云》("The Unrest in the Mines"). Nevertheless, he only got the first books of his own when he was 18 years old.