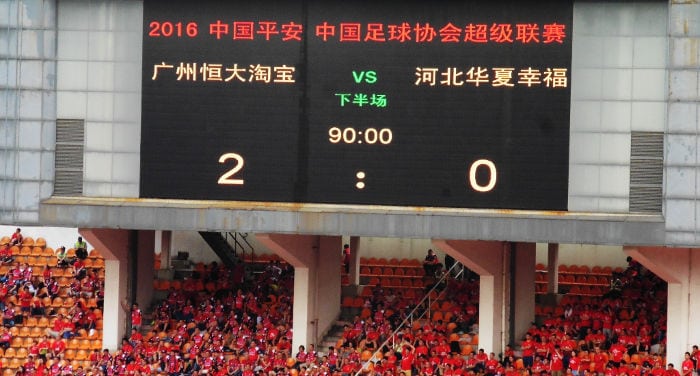 If you've watched one of the World Cup football matches that just ended in Russia with France's second victory, you've surely seen ads by giants such as Adidas, Visa, and Coca-Cola, which were alongside lesser-known companies such as Mengniu, Vivo and Wanda.
These companies don't sell sporting goods, especially not football equipment, but rather specialize in selling groceries, cell phones and setting up enormous movie complexes. These three companies come from a country that has never made a mark in any edition of the World Cup, furthermore they didn't even qualify among the 32 countries that took part in the 2018 World Cup, but present themselves as the future of football: China.
The Chinese team only qualified once for the final phases of the World Cup. It was 2002 and China played three matches in the qualification phase without scoring a single goal and was eliminated with zero points. The only positive note was the 4-0 defeat to Brazil's Roberto Carlos, Rivaldo, Ronaldinho and Ronaldo.
Setting aside the unexpected qualification for the final phases, China participated in the competition between 1930 and 1954 and between 1962 and 1978; they didn't qualify for the final stages in 1958, from 1982 to 1998 and from 2006 to today. In the World Cup Asia qualifications in 2018, the Chinese national team didn't manage to reach the playoffs in a group headed by Iran, and placed fifth, behind teams such as the devastated Syria, whose team was forced to play their home matches abroad. [Read more…]