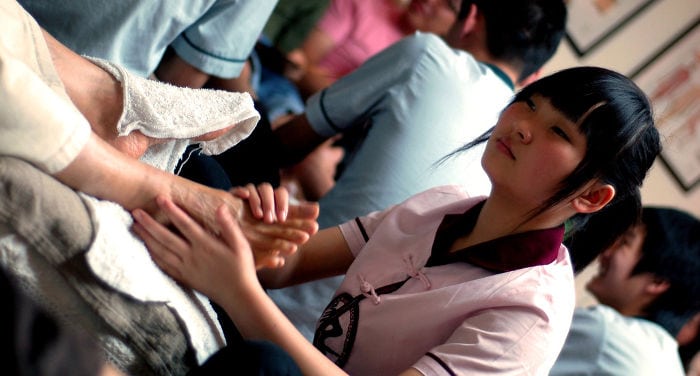 China is without a doubt a paradise for massage lovers, as you can find quality massages at very reasonable prices. However, this paradise can turn into a nightmare if you don't choose the right place.
This essay, written by Ginés Olivares, is in my opinion a lively description of the types of situations you can find yourself in when trying to get a massage in China. Enjoy!
I have been a massage lover my whole life and have gotten them everywhere I have gone. I loved the massages I got in Hungary, in famous hot springs resorts across all of Europe, as well as in Central America and the pristine hotels in the hot springs region of Chile. Nobody can deny it: there exists a close relationship between hot springs and massage therapists.
After submitting your body to the so gratifying caress of hot springs, a massage from expert hands becomes a necessity, relaxing and removing tension and pain from the body. I need to be honest and I can't forget the massages in Nordic countries, where the cold makes people turn to saunas and all of their additional features, but it seems like there doesn't exist such a thing as a place that doesn't offer a restorative pause for your body.
In Asia, Thai massage stands out, and for me was a unique experience, as at times I didn't know if I was enjoying it or if they were massacring me, or the delicate massage of a geisha, a delight reserved for special occasions. However, in this story, I am going to recount my three experiences in China. [Read more…]