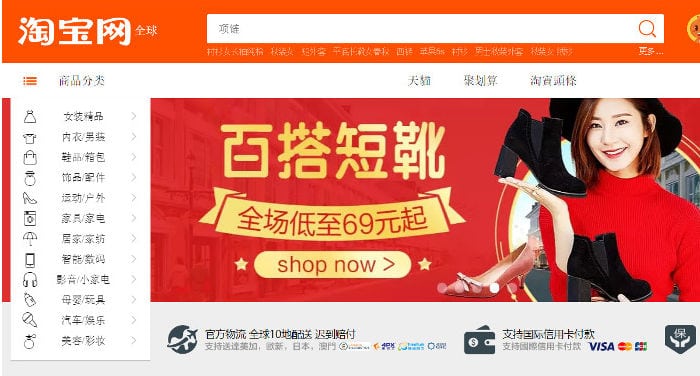 Even though new applications and online shopping sites no longer offer Taobao as the only tool for purchases, it still remains one of the most preferential for online purchases.
Just think about the success Taobao has each year with 11.11 (双11, "double 11"), which isn't just a party for singles, but also a chance to give free rein to your shopping desires and make purchases.
The figures expended these days make one's head spin: in the first two minutes after midnight this November 11, 2017, a billion dollars were already spent, to then surpass 25 billion by the end of the day.
If you too want to enter the world of online shopping but the language barrier blocks your access, this guide is for you, showing step by step how to make purchases on this platform, even if you have very little knowledge of the Chinese language.
This guide isn't designed to be a complete manual on the use of Taobao, but rather guidelines for using it on a mobile device for the foreign user living in China who doesn't speak Chinese. [Read more…]