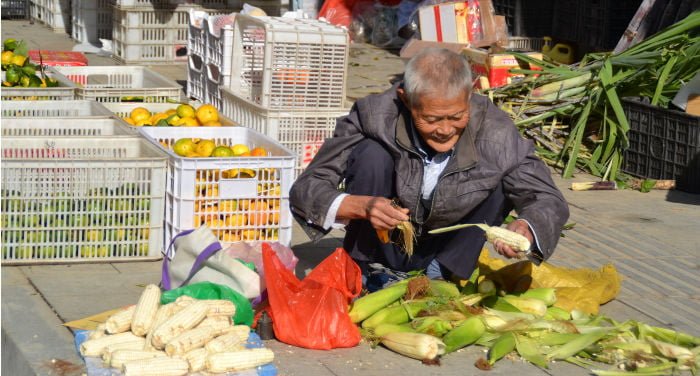 The week of the Chinese national holiday is called 黄金周, or Golden Week: in China, on the first of October they celebrate the anniversary of the birth of the Chinese People's Republic of China, which is followed by an entire vacation week where schools and offices close and only restaurants and hotels work hard during these days which I would define more like "fire" than "gold".
On my third Golden Week here in China I already know that it's best to avoid the most touristy areas and the big cities, as well as train stations and airports: a simple trip outside your door could become a real ordeal.
It seems that all the Chinese take advantage of this vacation week to take a trip with their families or return home to see their parents or relatives: and so it was that I regretted having used this week off of university classes during my first year in China to go to Beijing, travelling for nearly 30 hours on a dirty overcrowded train without even a place to sit only to arrive in Beijing without even being able to visit the Forbidden City because the daily allottment of tickets was already sold out by 9 in the morning.
Moving along in procession in a Tienanmen full of Chinese tourists armed with smartphones and cameras, I promised that I would never again travel during Chinese holidays at the risk of staying shut inside my university dorm. [Read more…]