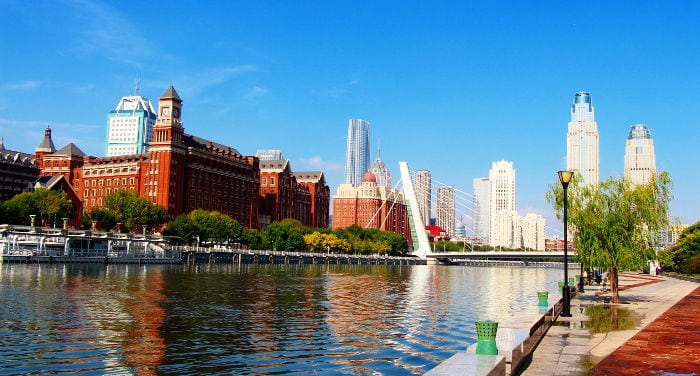 Along with Beijing, Tianjin (天津) is one of the most important cities in northern China and is the fourth most populated city in the country. The city center is located only 130 kilometers from the Forbidden City, but despite its proximity to Beijing and the significant tourist attractions that it offers, it is one of the main forgotten stops in the majority of trips around China.
Although downtown Tianjin is 50 kilometers from the coast, the city has the largest port in northern China and one of the main ports on the national level. A large portion of the city's wealth is derived from its port, and thanks to the development of cruise ships in East Asia, it is turning into an important entry point for visitors.
During the second half of the XIX century and the beginning of the XX century, Tianjin was divided into different concessions held by the powers of the Eight-Nation Alliance. Countries such as France, the United Kingdom, Italy, Japan, Russia and the Austro-Hungarian Empire divided up the lands surrounding the Hai River, which crosses the city. Each of these countries built its own churches, schools, markets and accommodations, turning Tianjin into one of the places in the world with the most varied architecture.
The foreign occupation came to an end following the Second World War and the expulsion of the Japanese. Currently, Tianjin is a modern city in which European buildings, Japanese buildings and different examples of typical Chinese architecture from the XX and XXI centuries coexist in harmony.
[Read more…]