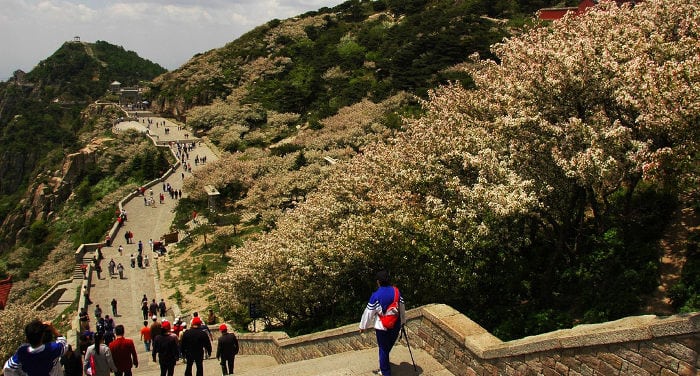 China's collective imagination is without a doubt famous for its sacredness and mysticism tied to ancient philosophies that originated here millenniums ago, and that place nature at the center of the universe and the life of man.
The image of the old Taoist, of temples perched at the top of mountains, the spires of mountain chains that stand out from seas of fog or seeing the sunrise from more than two thousand meters, and it's truly in the Orient that the sun rises, these aren't just images from the collective imagination; in China you can live these experiences.
In Chinese they are known as the Wuyue (五岳, or the five Great Mountains). They are found in different corners of the country: the northernmost mountain (Heng Shan, nello Shanxi) is located 1600 km from the southernmost (Heng Shan, nello Hunan), almost 800 km from East to West (Hua Shan, in Shaanxi); it's interesting to note their almost perfect geography on the map, four of the mountains form a rhombus and the fifth is found in the center (Song Shan, in Henan).
In the eastern part of the 'rhombus' you'll find the main and most significant one to the historic importance of Wuyue: Mount Tai (or Tai Shan, 泰山).